This Podcast Is Episode Number 0191 And It Will Be About Special Thank You To All Contractors This Thanksgiving Holiday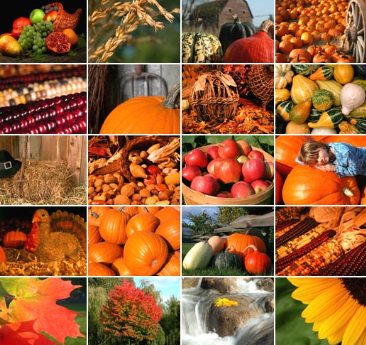 The time flies between each of the holidays. It is a time to reflect on the years so far and catch up.
The magical time of year begins with Halloween, Thanksgiving, Christmas then finally New Year's Eve.

---
Halloween is a time to see Happy Children out trick or treating.
Randal and I go to the local Mall, sit at the Food Court and watch babies, toddlers, and bigger kids enjoy the night of Trick or Treating. Fantastic to see parents dressed up and having as much fun as the kids.

Thanksgiving is when we give Thanks for being an American.
Taking a moment to think back to the challenges for the Pilgrims coming to America. They decided to make the journey with no guarantee of success. To build homes, plant crops, take care of animals. Then later everyone who decided to move West by wagon train, horse or on foot. I am Grateful For Them! I think about my Grandparents, my Great Grandparents (and Randal's). What was life like when they were children? Where did they come from and how did they get to where they were?
The family's oral history seems so inadequate. My father shared so much, but now it seems like so little. Be glad for the simple things we take for granted. Going to the grocery store, deli, restaurant for dinner. Living indoors with electricity and indoor plumbing, a car to drive, a bridge to cross the water or a ferry.

Modern Times. I am all for living in the city with the gas station and grocery store just down the street. Appreciate reliable electricity with Tree Contractors trimming powerlines year around to help prevent outages. Grateful for the Lineman who repair power lines when there is a storm, so we have electricity.
Thank You Contractors for going so I can stay home safe.
Thank you to the road crews, police, fireman, lineman, tree crews, plumbers and electricians who go out when the news says "Stay Home" and to all the other Contractors and Emergency Services I have not mentioned.

Christmas is the time of Good Cheer.
Seeing Lights and smiling children dressed up for pictures with Santa at the nearest shopping mall. Faith that as the year ends; that the New Year will be a better happier, more peaceful time.

Everyone who goes to Times Square and other places around the country and the world to wish in the New Year. The countdown to the New Year is a joy for everyone who participates. It is ringing in the New Year, New Beginning, New Hope and for some the time to make a Fresh Start.

Contractors Make Our Lives Better
Contractors build and maintain the things that make our lives better. They build the factories for the factory workers to work in. The Rancher and Farmer whom you don't think about being a contractor.

The Rancher and Farmer build and repair buildings, fences and maintain the equipment. Learn to be a Jack of All Trades, raise crops and animals and battle the elements. Heat, Wind, Rain, Snow and Forest Fires, or Grass Fires – they see it first. The more remote their location, the more diverse the skills.

Why are they so special to me? My Grandfathers – One of Each, One Rancher, and One Farmer. In the city – Most of us only see a piece of their lives at The Fair in the comfort of a well-lit, heated barn with animals behind fences or gates. The Rodeo is entertainment where the Cowboy show off the skills learned in "real life" with real life consequences. At the Farmers Market, we tend not to think about what it takes to grow the food we eat. Especially not a lot of thought when looking at prepackaged meat in tidy rows in the grocery store.

Safe driving this Thanksgiving Weekend.
It's about friends and family. The ones we are celebrating with, those to whom we are not; and finally to those who are with us in spirit only. Most of us (no matter what our age is) watch the Charlie Brown specials with fond memories. Best Wishes To All.
I trust this podcast helps you understand that outsourcing your contractors bookkeeping services to us is about more than just "doing the bookkeeping"; it is about taking holistic approach to your entire construction company and helping support you as a contractor and as a person.
We Remove Contractor's Unique Paperwork Frustrations
We understand the good, bad and the ugly about owning and operating construction companies because we have had several of them and we sincerely care about you and your construction company!
That is all I have for now and if you have listened this far please do me the honor of commenting and rating podcast www.FastEasyAccounting.com/podcast Tell me what you liked, did not like, tell it as you see it because your feedback is crucial and I thank you in advance.
You Deserve To Be Wealthy, Because You Bring Value To Other People's Lives!
I trust this will be of value to you and your feedback is always welcome at www.FastEasyAccounting.com/podcast
This is one more example of how Fast Easy Accounting is helping construction company owners across the USA including Alaska and Hawaii put more money in the bank to operate and grow your construction company. Construction accounting is not rocket science; it is a lot harder than that and a lot more valuable to construction contractors like you so stop missing out and call Sharie 206-361-3950 or email sharie@fasteasyaccounting.com
Contractor Bookkeeping Done For You!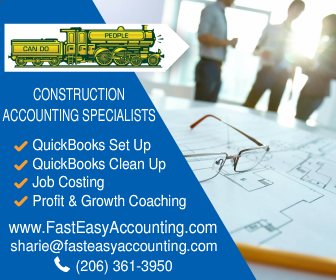 Thinking About Outsourcing Your Contractors Bookkeeping Services?
Click On The Link Below:
This guide will help you learn what to look for in outsourced construction accounting.
Need Help Now?
Call Sharie 206-361-3950
Thank you very much and I hope you understand we really do care about you and all contractors regardless of whether or not you ever hire our services.
Bye for now until our next episode here on the Contractors Success MAP Podcast.
Warm Regards,
Randal DeHart | Contractors Accountant
---
Contractors_Success_MAP, Contractors_Success_Marketing_Accounting_Production, Contractor_Bookkeeping_Services, QuickBooks_For_Contractors, QuickBooks_For_Contractors,Contractors_Success_Map_Contractors_Need_Bookkeeping_Beyond_Get_Me_By
Contractors_Success_MAP, Contractors_Success_Marketing_Accounting_Production, Contractor_Bookkeeping_Services, QuickBooks_For_Contractors, QuickBooks_For_Contractors,Contractors_Success_Map_Special_Thank_You_To_All_Contractors_This_Thanksgiving_Holiday