May 11, 2018
This Podcast Is Episode Number 0268, And It Will Be About Insight Into The World Of Practicing Project Management (PMP)
Today's Podcast Is Based Upon A Guest Article Is From Anna Marsh

-----------------------------------------------------------------------------------------------
The history of mankind has accumulated an impressive list of successfully implemented complex projects. From the construction of the Pyramids in Giza to the dispatch of man to the moon, the most courageous human undertakings required the coordinated work of thousands of people. And this implies a complex project management system.
And although only a few of us will face the challenges of this scale, most readers of this blog somehow encountered project management. According to PMI estimates, by 2020, 15 million new positions of project specialists will appear - and many other professionals often have to manage mini-projects, at least on a personal level.
In simple words, Project Management is the management and organization of everything that is needed to achieve the goal - on time and within the budget, of course. Whether before the development of new software, the marketing company or the landing of a person on Mars - project management makes it possible to succeed.
Why "project management"?
The names of Neil Armstrong and Buzz Aldrin forever go down in history as symbols of one of the greatest achievements of mankind - the landing of man on the moon. However, the main contribution to this event was made by 400,000 NASA employees and 20,000 companies and universities working together on the Apollo mission.
In 1961, John F. Kennedy set the task of landing a man on a satellite of the Earth and returning it back - despite the fact that at that time, NASA sent a man into space for only 15 minutes. Such an ambitious goal required an incredible amount of resources, cooperation, innovation and planning.
Then it was important to speed up the implementation of each individual phase and make sure that the teams and companies working on each phase effectively interact with each other and deliver the results on time.
This task was entrusted to Dr. George E. Muller, who ran every part of the Apollo project, from the White House to the supplier of the smallest detail. To control the project it was easier, he decided to break the project into 5 areas:
Program Control
System Engineering
Testing
Reliability and Quality
Flight Operation
Brief History of Project Management
Project management was not invented by NASA and Dr. Müller. The Egyptian pyramids and the Great Wall of China are products of project management from prehistoric eras. Unfortunately, there is no documentary evidence of how the implementation and management of these projects took place, and the current project management is divorced from the knowledge of past centuries.
The most obvious way to implement the project is to break it down into phases or individual tasks. As a culinary recipe - buy ingredients, mix them correctly, cook and serve. The simplest project management tool is a checklist of actions that must be taken to achieve the goal. Simple and effective.
However, if you are a chef and prepare more than one dish, but several, for example a salad (which consists of 3 stages) and dessert (which you just need to serve), you will need a tool that allows you to track the time costs for each elements and the time when they should be ready.
Basic terms of project management
Agile: Flexible iterative-incremental approach to project and product management, focused on the dynamic formation of requirements and ensuring their implementation as a result of constant interaction within self-organizing working groups, consisting of specialists of various profiles. There are many methods based on the ideas of Agile, the most popular of which are Scrum and Kanban.
Critical path: A continuous sequence of works and events from the initial to the final event, which requires the most time for its execution.
Event chain of processes (EPC-diagram): a diagram showing the sequence of project activities based on the availability and utilization of resources.
Time reserve: The time at which the start of work can be deferred without affecting the overall duration of the project. Thus, the reserves on the critical path will be zero.
Milestone (milestone): A key event, indicating, for example, the end of a stage. In the Gantt diagram, the problem is denoted with zero duration.
Project manager (project manager, project manager, PM): Project team leader, responsible for project management (planning, implementation and closure of the project).
Resources: Elements required for the implementation of the project. Resources are time, equipment, materials, employees, and so on.
Scope of the project: A description of the work that needs to be done to obtain the product.
Sprint: Iteration (work cycle) in Scrum, lasting from a week to a month, during which a working version of the product or its element representing the value for the customer is created.
"Classic" or "traditional" project management: The most common method of project management, based on the so-called "waterfall" (Waterfall) or cascade cycle, in which the task is transmitted sequentially through stages resembling a flow.
Which is the best project management system
Project management is a science, but science is not the most accurate. In this area there are no firm foundations and universal solutions.
If you can find a method that is ideally suited to your project - consider that you are very fortunate, because less fortunate managers have to make efforts to create and customize their own project management systems.
These systems can be composed of elements of existing systems or even created completely from scratch, as in the case of the Apollo mission. The main thing is to use something that will give you at least some structure and will not forget what is important for your project.
---
About The Author:
Anna Marsh is a philanthropist. She has the great love for humanity hence she keeps doing a good work. Apart from that, she also has interest about reading and writing. It led her become an academic writer eventually. She works with academic writers who are famous for providing essay writing service UK.
Editor's Comments:
Anna Marsh has provided excellent insights into the world of Project Management. Thank you, Anna
The Information Shown Below Is From Fast Easy Accounting
Download The Contractors APP Now!
Access code: FEAHEROS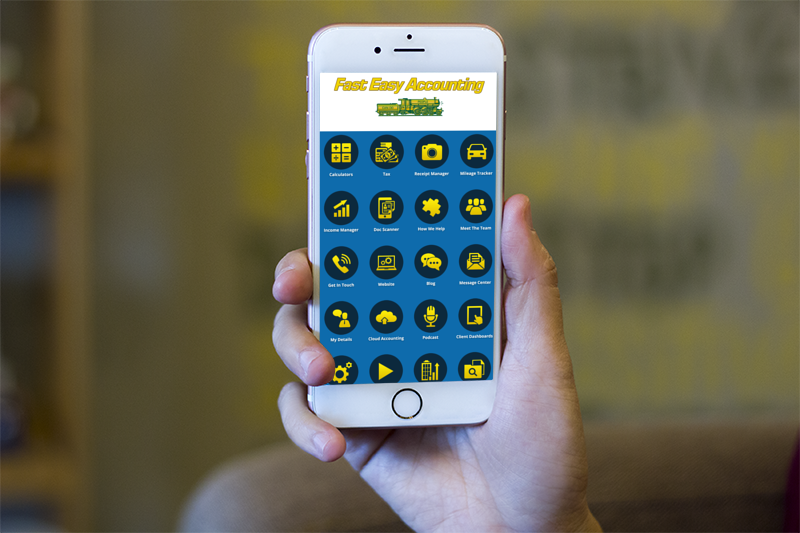 The QR Code Below Will Go
Apple Or Android Store
Whichever One
You Need
Simply scan the QR code below or search for 'MyAccountants' in the App Store and enter the Access code: FEAHEROS to utilize the powerful App features and capabilities, and benefit from having our Construction Accounting App at your fingertips, 24/7.

Access code: FEAHEROS
Or click to download the Contractors APP now from the App or Android store
Click here to download the App on iOS:
Click here to download the App on Android: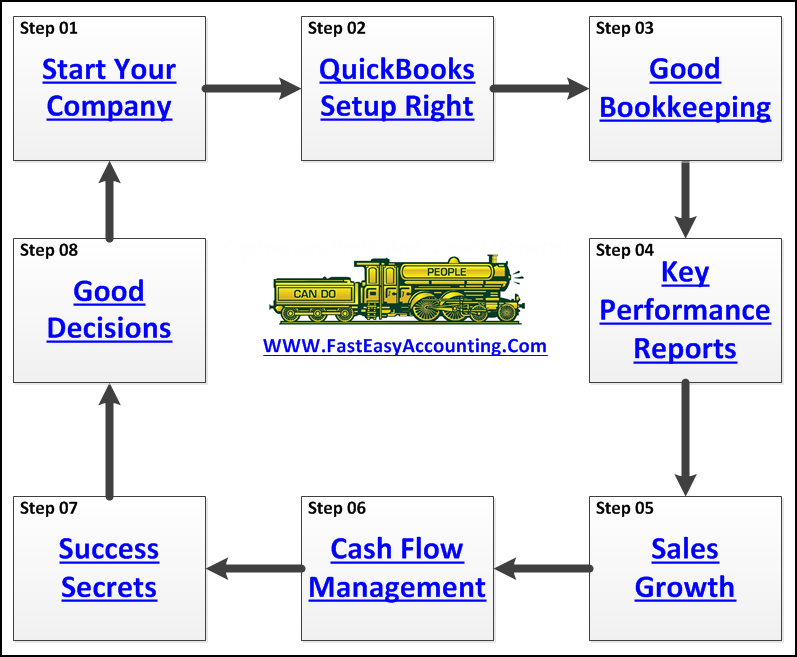 I trust this podcast helps you understand that outsourcing your contractor's bookkeeping services to us is about more than just "doing the bookkeeping"; it is about taking a holistic approach to your entire construction company and helping support you as a contractor and as a person.
We Remove Contractor's Unique Paperwork Frustrations
We understand the good, bad and the ugly about owning and operating construction companies because we have had several of them and we sincerely care about you and your construction company!
That is all I have for now, and if you have listened to this far please do me the honor of commenting and rating the Podcast www.FastEasyAccounting.com/podcast Tell me what you liked, did not like, tell it as you see it because your feedback is crucial and I thank you in advance.
You Deserve To Be Wealthy Because You Bring Value To Other People's Lives!
I trust this will be of value to you and your feedback is always welcome at www.FastEasyAccounting.com/podcast
This Is One more example of how Fast Easy Accounting is helping construction company owners across the USA including Alaska and Hawaii put more money in the bank to operate and grow your construction company. Construction accounting is not rocket science; it is a lot harder than that, and a lot more valuable to construction contractors like you so stop missing out and call Sharie 206-361-3950 or email sharie@fasteasyaccounting.com
Contractor Bookkeeping Done For You!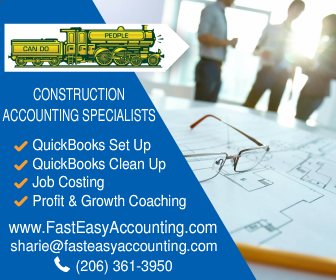 Thinking About Outsourcing Your Contractors Bookkeeping Services?
Click On The Link Below:
This guide will help you learn what to look for in outsourced construction accounting.
Need Help Now?
Call Sharie 206-361-3950
Thank you very much, and I hope you understand we do care about you and all contractors regardless of whether or not you ever hire our services.
Bye for now until our next episode here on the Contractors Success MAP Podcast.
About The Author:

For Contractors Who Prefer
To Do Your Bookkeeping
Most Contractors Setup QuickBooks Desktop Version In One Of Three Ways:
#1 EZ Step Interview inside QuickBooks Setup
#2 Asked Their Tax Accountant To Setup QuickBooks
#3 They Attended A How To Setup QuickBooks Class Or Seminar
And QuickBooks Does Not Work The Way They Want It Too!
The Answer: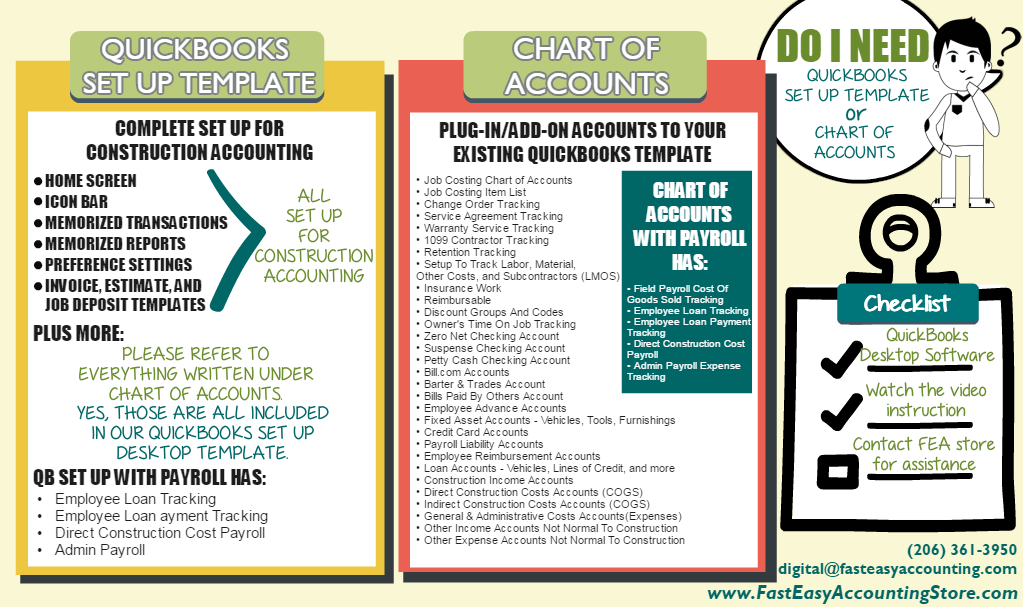 Short List Of Construction Contractors We Serve
Additional QuickBooks Templates, Resources, And Services
QuickBooks Set Up TemplatesSolopreneurQuickBooks Chart Of AccountsFree StuffQuickBooks Item Lists TemplatesConsulting

We Serve Over 100 Types Of Contractors So If Your Type Of Company Is Not Listed
Please Do Not Be Concerned Because If You Are A Contractor
There Is A Good Chance We Can Help You!
Additional QuickBooks Templates, Resources, And Services
QuickBooks Set Up Templates Solopreneur

QuickBooks Chart Of Accounts Free Stuff

QuickBooks Item Lists Templates Consulting

We Serve Over 100 Types Of Contractors So If Your Type Of Company Is Not Listed
Please Do Not Be Concerned Because If You Are A Contractor
There Is A Good Chance We Can Help You!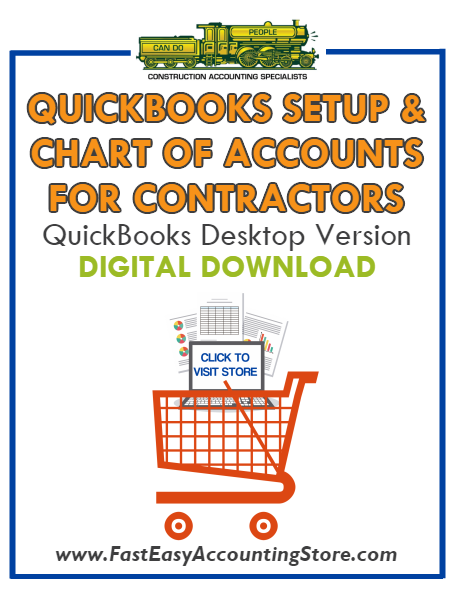 If you are a blogger, who writes about construction we would like to hear from you.
Contractors_Success_MAP, Contractors_Success_Marketing_Accounting_Production, Contractor_Bookkeeping_Services, QuickBooks_For_Contractors, QuickBooks_For_Contractors,Contractors_Success_Map_Insight_Into_The_World_Of_Practicing_Project_Management_(PMP)