Sep 14, 2018
This Podcast Is Episode Number 0286, And It Is Based On A Guest Article From James Daily

Professional Writer And Content Manager At FlashEssay.

Being a copywriter means that you have a responsibility to both your audience and your client. This rule goes double for copywriters that work in the construction industry where even a slight mistake can cause injuries, revenue loss or worse.
But how do you go about writing copy for an industry as delicate and important as the construction one? Pauline Farris, a content specialist at IsAccurate says: "Copywriters who inquire about their projects before taking them on will likely bear better results in the long run." With that in mind, let's take a look at several steps which can help you write effective copy in the construction industry.
No assumptions
Copywriters are often hired based on their previous track record. However, when it comes to construction, architecture and civil engineering, this rule doesn't apply. Every state, company and contractor has their own set of rules and regulations that need to be followed.
Copywriters are required to do proper research before writing a single word of copy for their new client. Just because you came to be hired doesn't mean that you know everything there is to know about the project.
Talk to your client and ask them for specific information, special requirements and no-no words you should avoid. Construction industry copywriting is different than essay writing, UI copywriting or even white paper writing. It's delicate work that can cause irreversible mistakes if it's not taken seriously.
Ask for specific word count
Construction industry is unlike any other industry when it comes to copywriting. There will often be very little space left for writers to work with once the project is set in stone.
This means that you should talk to your contractor about the word count you can count on (pun intended). Focus your attention to creating very short, direct messages, announcements and warnings.
Most construction copywriting revolves around the creation of materials related to construction sites (including the promotional spiel). Make sure that you know how much leeway you have when it comes to your copy before writing a wall of text that won't fit anywhere.
Use negative space
Construction industry copywriting differentiates itself from other types of copy with its emphasis on urgency of information. While some copy types might target sales or CTAs, construction industry serves to alert the reader of impending danger.
For example, a simple STOP sign with a subsequent elaboration is often enough to drive a successful construction copy forward. This means that you should make ample use of negative space and contrast your writing with the space you are given by your client.
Make sure that your writing is as bold and legible as possible. Construction copy also has a much smaller timespan for the message to be delivered. As long as your message is loud, clear and as short as possible, you will have achieved your goal.
Don't be smart – be consistent
While this may put some writers off, it may also encourage others to try the construction industry copywriting niche. This niche allows for very little creativity or wiggle room when it comes to mixing and matching words. There are established words that mean different things in our collective society.
If you tell someone to "Pay attention", they will do so without excuse. However, if you try to be clever and say something along the lines of "Hey you, take a look" it will likely end in disaster.
Don't act smart when working in the construction industry because your work may cost someone their health, wellbeing or life itself. Once you get into the groove of using established lingo and follow your client's rules, you will be much more effective at writing construction industry copy.
Implement tools to improve your copywriting
Writing tools are an important aspect of copywriting – they separate professionals from would-be writers. However, it's often difficult to pinpoint exactly which tools to use for specific tasks.
In the case of construction industry copywriting, editing and formatting tools can make a huge difference. Let's take a look at a few useful tools and services that can help you develop a better copy for your client:
ProWritingAid – One of the most popular editing tools, which supports different writing styles and both British and American English spelling.
ResumesCentre – This is a professional writing platform with a plethora of writers capable of helping you out. You can get quality pointers and assistance from graduated writers with expertise in different fields (construction industry included).
GetGoodGrade – Using a proofreading service while creating copy is just as important as with regular writing. GetGoodGrade is a platform dedicated to proofreading, editing and formatting of different types of writing. You can get good prices and quick turnaround on your project which means that your workflow won't suffer at all.
Citatior – Your client might ask for citations to be implemented into their copy. There is no need to write that particular aspect of your copy by hand when free tools such as Citatior are available online. All you have to do is insert raw data into empty fields and choose the type of citation you want to generate.
HotEssayService – While the name might be misguiding, this is actually a very decent writing service capable of producing construction industry copy. You can use it when you need to delegate work due to an overflow or to simply check your writing before submission.
Test your copy
Lastly, the construction industry requires you to test your copy before publishing it. You can do this with a private test group or with collaboration from your client.
Whichever method you choose, make sure to present your copy to the group without any prior explanation. Focus on their reaction and subsequent actions to see if your copy makes sense in the context.
This is a far more effective way of testing whether or not you hit the nail on the head with your copy instead of hoping for the best. This will also add a layer of professionalism to your practice that the clients will appreciate. Take your time and test the waters before calling it a day.
---
In summation
In reality, the construction copywriting industry is not unlike other writing niches. It comes with its own set of rules and requirements just like any other type of work.
What separates it however, is the added responsibility and awareness required from the writer. Writers that identify themselves with technical writing will be right at home when it comes to the construction industry. Those that are looking for creative release might want to check other copywriting niches out instead.
---
About The Author: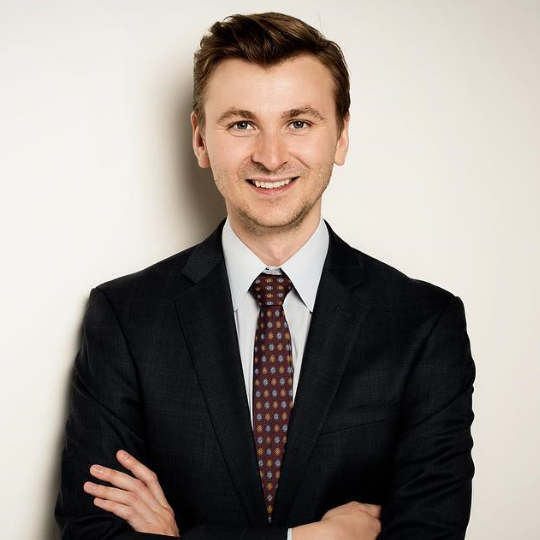 James Daily is a professional writer and content manager at FlashEssay. When he is not involved in career-related tasks, he follows his other many interests, including astronomy, psychology, and cinema. Feel free to contact him via his personal blog Brainished.
---
The Information Shown Below Is From Fast Easy Accounting


Download The Contractors APP Now!
Access code: FEAHEROS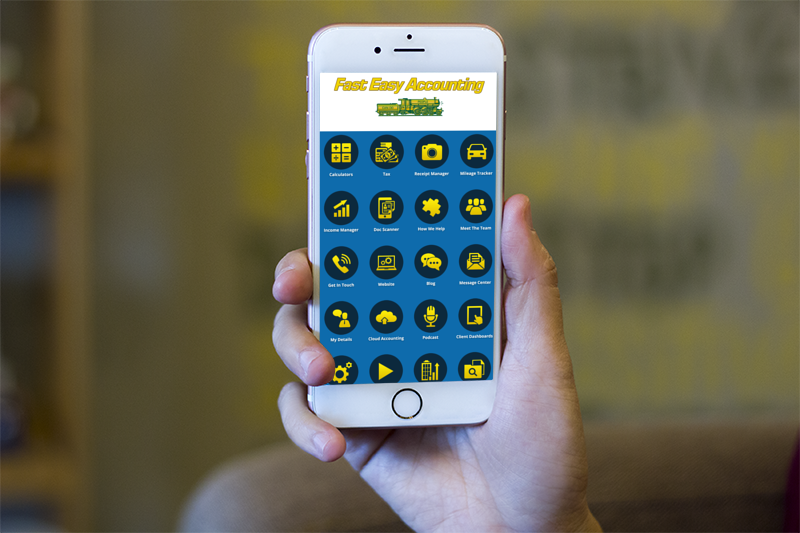 The QR Code Below Will Go
Apple Or Android Store
Whichever One
You Need
Simply scan the QR code below or search for 'MyAccountants' in the App Store and enter the Access code: FEAHEROS to utilize the powerful App features and capabilities, and benefit from having our Construction Accounting App at your fingertips, 24/7.

Access code: FEAHEROS
Or click to download the Contractors APP now from the App or Android store
Click here to download the App on iOS:
Click here to download the App on Android: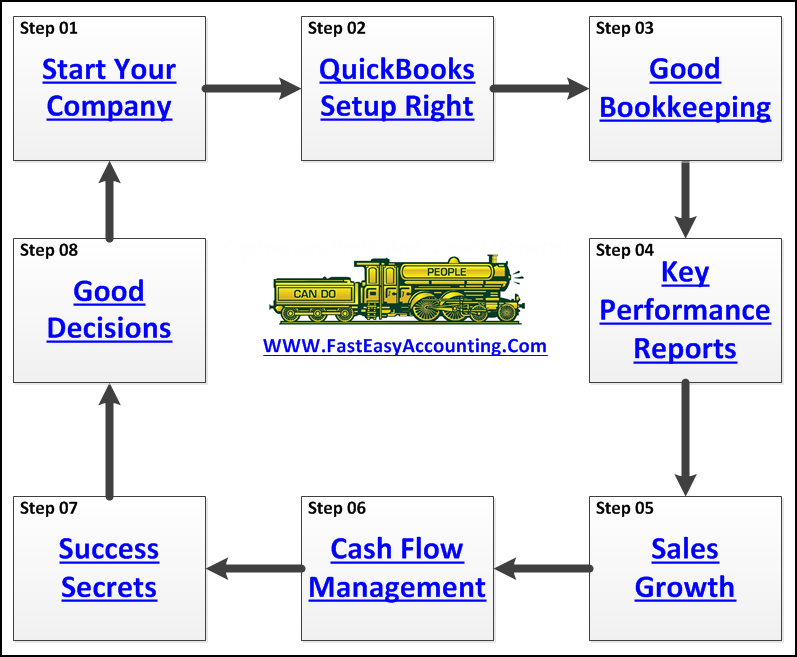 I trust this podcast helps you understand that outsourcing your contractor's bookkeeping services to us is about more than just "doing the bookkeeping"; it is about taking a holistic approach to your entire construction company and helping support you as a contractor and as a person.
We Remove Contractor's Unique Paperwork Frustrations
We understand the good, bad and the ugly about owning and operating construction companies because we have had several of them and we sincerely care about you and your construction company!
That is all I have for now, and if you have listened to this far please do me the honor of commenting and rating the Podcast www.FastEasyAccounting.com/podcast Tell me what you liked, did not like, tell it as you see it because your feedback is crucial and I thank you in advance.
You Deserve To Be Wealthy Because You Bring Value To Other People's Lives!
I trust this will be of value to you and your feedback is always welcome at www.FastEasyAccounting.com/podcast
This Is One more example of how Fast Easy Accounting is helping construction company owners across the USA including Alaska and Hawaii put more money in the bank to operate and grow your construction company. Construction accounting is not rocket science; it is a lot harder than that, and a lot more valuable to construction contractors like you so stop missing out and call Sharie 206-361-3950 or email sharie@fasteasyaccounting.com
Contractor Bookkeeping Done For You!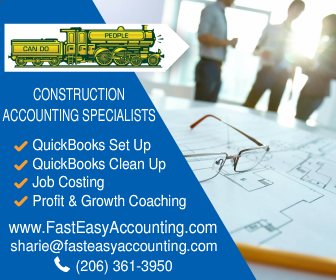 Thinking About Outsourcing Your Contractors Bookkeeping Services?
Click On The Link Below:
This guide will help you learn what to look for in outsourced construction accounting.
Need Help Now?
Call Sharie 206-361-3950
Thank you very much, and I hope you understand we do care about you and all contractors regardless of whether or not you ever hire our services.
Bye for now until our next episode here on the Contractors Success MAP Podcast.
About The Author:

For Contractors Who Prefer
To Do Your Bookkeeping
Most Contractors Setup QuickBooks Or Xero Online Accounting Using:
#1 EZ Step Interview inside QuickBooks Setup
#2 Asked Their Tax Accountant To Setup QuickBooks
#3 They Attended A How To Setup QuickBooks Class Or Seminar
And QuickBooks Does Not Work The Way They Want It Too!
The Answer: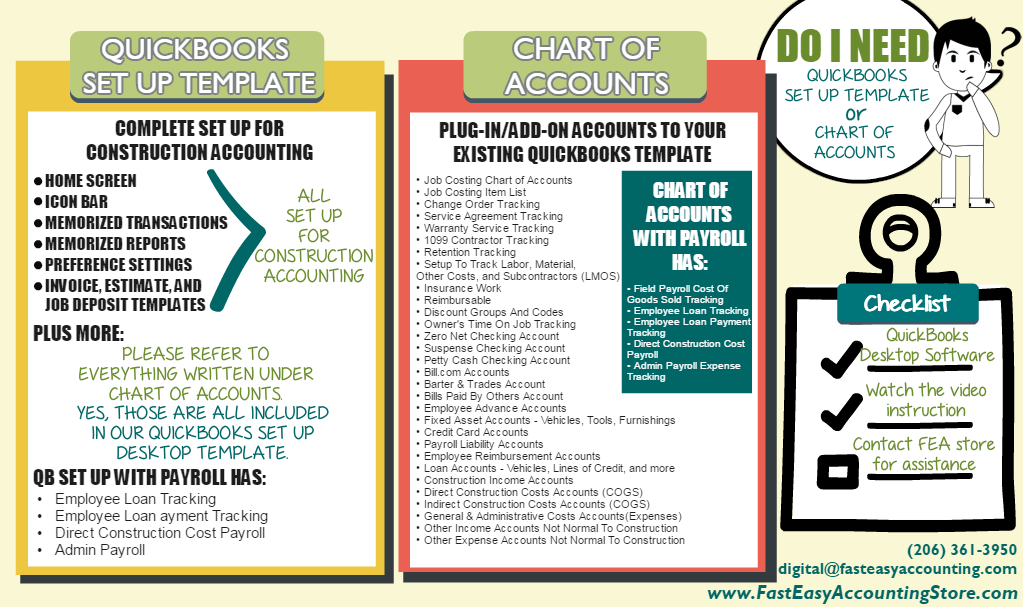 Short List Of Construction Contractors We Serve
Additional QuickBooks Templates, Resources, And Services
QuickBooks Set Up TemplatesSolopreneurQuickBooks Chart Of AccountsFree StuffQuickBooks Item Lists TemplatesConsulting

We Serve Over 100 Types Of Contractors So If Your Type Of Company Is Not Listed
Please Do Not Be Concerned Because If You Are A Contractor
There Is A Good Chance We Can Help You!
Additional QuickBooks Templates, Resources, And Services
QuickBooks Set Up Templates Solopreneur

QuickBooks Chart Of Accounts Free Stuff

QuickBooks Item Lists Templates Consulting

We Serve Over 100 Types Of Contractors So If Your Type Of Company Is Not Listed
Please Do Not Be Concerned Because If You Are A Contractor
There Is A Good Chance We Can Help You!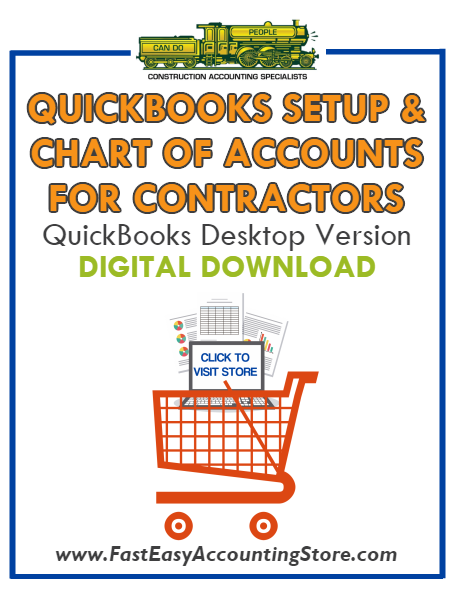 If you are a blogger, who writes about construction we would like to hear from you.
Contractors_Success_MAP, Contractors_Success_Marketing_Accounting_Production, Contractor_Bookkeeping_Services, QuickBooks_For_Contractors, QuickBooks_For_Contractors,Contractors_Success_Map_six_Steps_to_Effective_Copywriting_in_the_Construction_Industry