Oct 5, 2018
This Podcast Is Episode Number 0289, And It Will Be About Is Social Media Necessary for Construction Contractors?
Today's Podcast Is Based On A a Guest Article Is From Tom Woodie, Writer And Editor

Let's clarify what we're talking about and why most businesses don't get it, Social Media Marketing is unlike any other type of Marketing. People use Social Media websites for social reasons and social by definition doesn't include the in your face business advertising approach that we have become all too familiar with. Social Media is the back door to business growth and opportunity through customer interaction, sharing and listening.
Follow along as I share thoughts on one of the most popular questions raised by Contractors today….. How do small businesses in the building and home services sector use Facebook to acquire new clients / jobs?
The simple answer is that most small businesses probably can not use Facebook as a primary source for acquiring new clients until they develop a substantial Facebook following! But, with that said I strongly suggest that you be involved with Facebook to at least a minimum degree from this day moving forward if you aren't already. All businesses should be on Facebook because your past customers and future prospects are using it and that's a hard and proven fact. Six months or a year from now you may be kicking yourself for not getting started six months or a year ago!
Most contractors are working as lean as ever, they barely have enough help to get a job done in this challenging economy. So when it comes to dedicating additional time and resources to Social Media in an attempt to expand their Marketing reach on Internet platforms like Facebook, contractors can often feel overwhelmed and frustrated. My suggestion is to spend an hour or two monthly at a minimum working on your Facebook Marketing and Social Media skills. This can be done by the business owner, a family member, office help, or any other designated person, but it should be done with regularity and done with a specific purpose, which we will get to.
Social Media continues to grow by leaps and bounds. With Facebook set for an IPO that could value the social network between $75 billion and $100 billion, it's probably safe to say it's not just a fad. Google is also now in the Social Media game with Google+ so you know they must see it as an opportunity to expand their Internet domination. For today I'm going to stick with Facebook as the subject target because they have currently captured the majority of the Social Media market and many of you may already be using it.
There are things that you can and should be doing right now on Facebook as a business to increase your exposure and grow your contacts. What you do today could ultimately have a huge impact on your ability to acquire new clients through Social Media Marketing in the months and years to come. It may turn out that Facebook has an incredible impact on buying behavior just as Google has. It may never reach that level of business / marketing penetration or it may be much greater. My point is that I don't know where it's going and I don't think anyone else can accurately predict it either. To be on the safe side Contractor Power is going to be in the Social Media game and I suggest you do the same with your business. If it turns out that Facebook is the next big ticket to acquiring new clients / jobs, you will probably be miles ahead of the local competition by getting started today.
The goal of your Facebook Marketing is to reach and influence as many prospects within your market area as possible. To do that effectively you have to get viewers to your Facebook page and have them LIKE your business by clicking LIKE. By clicking LIKE they become attached to your business and possibly have information about your company displayed on their Facebook page or wall. When Facebook friends visit their page they may see some type of information about your company. That in a nutshell is the exponential growth and branding potential that makes Social Media such an exciting Marketing Vehicle.
Since Social Media Marketing is unlike any other type of Marketing, you must adjust your approach to make it work. Think and act SOCIALY to connect and build your contact numbers. I have yet to see any company be successful at this without starting the process off with a powerful offer and regular interaction. Something for FREE, a CONTEST, COUPON, Informative VIDEO, there has to be something in it for the viewer if you want them to LIKE your page.
As you develop your LIKE numbers you will need to post information / comments / observations / pictures on a regular basis, once or twice per month as we mentioned earlier. The main reason for doing this is that the people attached to your site through the LIKE process receive a notification on their Facebook page that you have just posted new information. When friends see you on another friends wall the exponential sharing process is working at warp speed.
---
CONCLUSION:
To give you a real world example of a Social Media Marketing process we are using our Facebook page to distribute the remaining parts of this article and more. As of this writing the final article length and or part counts has yet to be determined. The only thing that I know for sure is that we are just scratching the surface of a very deep and quickly evolving new medium in Social Media.
Visit our Facebook page for a continuation of this Social Media Marketing article that may help you understand, capitalize and grow your business. Also see our special Contractor Power Marketing offers that are not available any place else.
When you reach the link below you should log in or create an account if you haven't already. It takes 30 seconds and no time is better then the present to get started.
---
About The Author: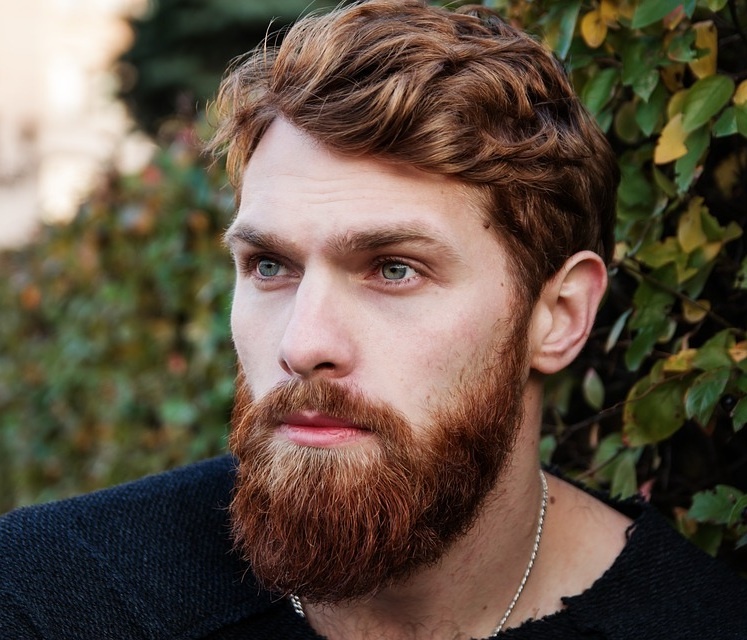 Tom Woodie is a writer and editor. Now he works and writes for cost of linkedin profile writer service, he specializes in working with people since he was a recruiter. He is fond of writing, so he writes not only on his specifics, but also for other blogs and sites on various topics.
The Information Shown Below Is From Fast Easy Accounting
The Information Shown Below Is From Fast Easy Accounting


Download The Contractors APP Now!
Access code: FEAHEROS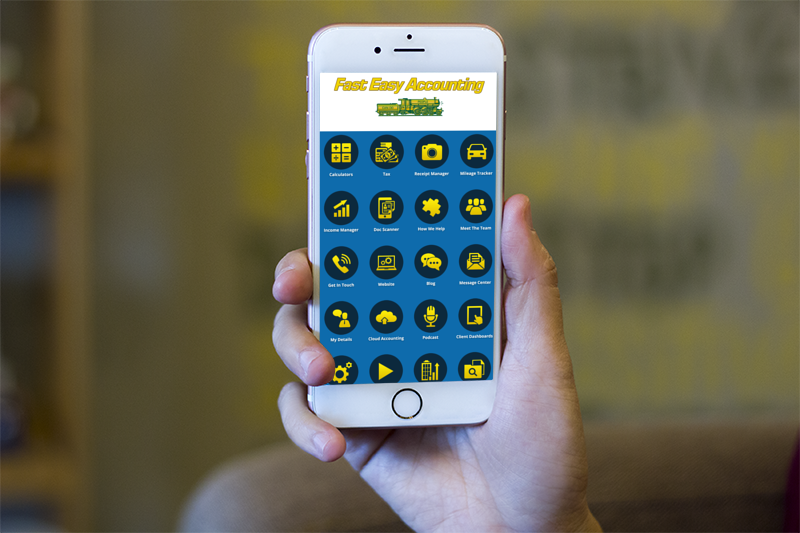 The QR Code Below Will Go
Apple Or Android Store
Whichever One
You Need
Simply scan the QR code below or search for 'MyAccountants' in the App Store and enter the Access code: FEAHEROS to utilize the powerful App features and capabilities, and benefit from having our Construction Accounting App at your fingertips, 24/7.

Access code: FEAHEROS
Or click to download the Contractors APP now from the App or Android store
Click here to download the App on iOS:
Click here to download the App on Android: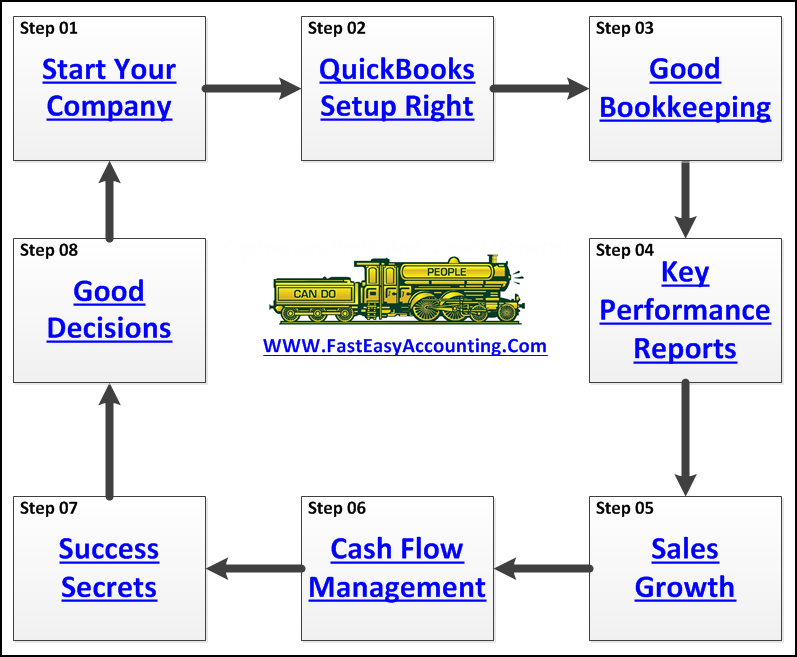 I trust this podcast helps you understand that outsourcing your contractor's bookkeeping services to us is about more than just "doing the bookkeeping"; it is about taking a holistic approach to your entire construction company and helping support you as a contractor and as a person.
We Remove Contractor's Unique Paperwork Frustrations
We understand the good, bad and the ugly about owning and operating construction companies because we have had several of them and we sincerely care about you and your construction company!
That is all I have for now, and if you have listened to this far please do me the honor of commenting and rating the Podcast www.FastEasyAccounting.com/podcast Tell me what you liked, did not like, tell it as you see it because your feedback is crucial and I thank you in advance.
You Deserve To Be Wealthy Because You Bring Value To Other People's Lives!
I trust this will be of value to you and your feedback is always welcome at www.FastEasyAccounting.com/podcast
This Is One more example of how Fast Easy Accounting is helping construction company owners across the USA including Alaska and Hawaii put more money in the bank to operate and grow your construction company. Construction accounting is not rocket science; it is a lot harder than that, and a lot more valuable to construction contractors like you so stop missing out and call Sharie 206-361-3950 or email sharie@fasteasyaccounting.com
Contractor Bookkeeping Done For You!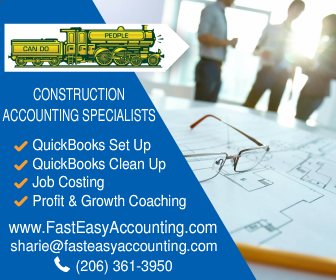 Thinking About Outsourcing Your Contractors Bookkeeping Services?
Click On The Link Below:
This guide will help you learn what to look for in outsourced construction accounting.
Need Help Now?
Call Sharie 206-361-3950
Thank you very much, and I hope you understand we do care about you and all contractors regardless of whether or not you ever hire our services.
Bye for now until our next episode here on the Contractors Success MAP Podcast.
About The Author:

For Contractors Who Prefer
To Do Your Bookkeeping
Most Contractors Setup QuickBooks Or Xero Online Accounting Using:
#1 EZ Step Interview inside QuickBooks Setup
#2 Asked Their Tax Accountant To Setup QuickBooks
#3 They Attended A How To Setup QuickBooks Class Or Seminar
And QuickBooks Does Not Work The Way They Want It Too!
The Answer: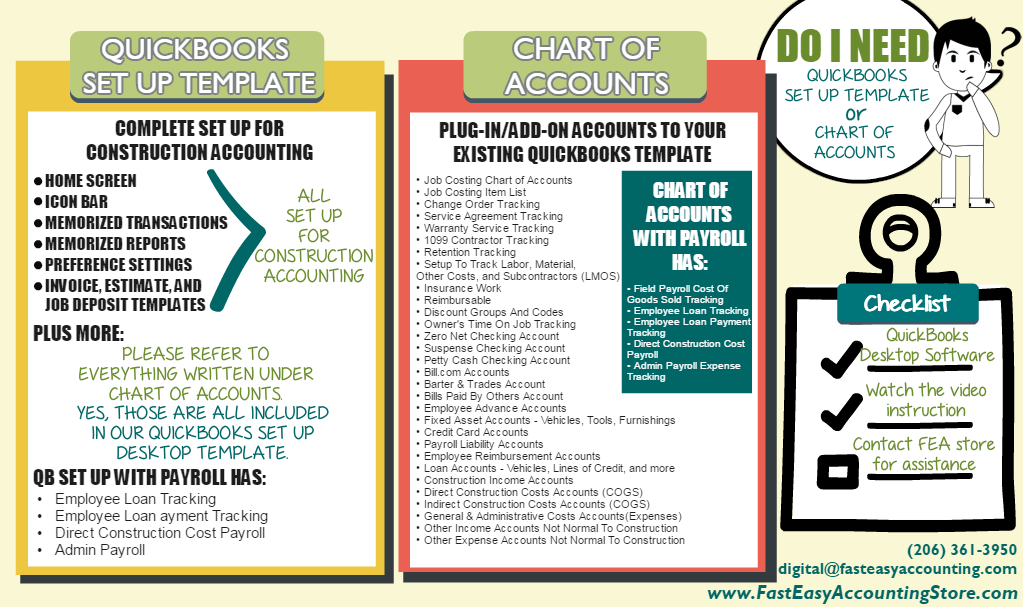 Short List Of Construction Contractors We Serve
Additional QuickBooks Templates, Resources, And Services
QuickBooks Set Up TemplatesSolopreneurQuickBooks Chart Of AccountsFree StuffQuickBooks Item Lists TemplatesConsulting

We Serve Over 100 Types Of Contractors So If Your Type Of Company Is Not Listed
Please Do Not Be Concerned Because If You Are A Contractor
There Is A Good Chance We Can Help You!
Additional QuickBooks Templates, Resources, And Services
QuickBooks Set Up Templates Solopreneur

QuickBooks Chart Of Accounts Free Stuff

QuickBooks Item Lists Templates Consulting

We Serve Over 100 Types Of Contractors So If Your Type Of Company Is Not Listed
Please Do Not Be Concerned Because If You Are A Contractor
There Is A Good Chance We Can Help You!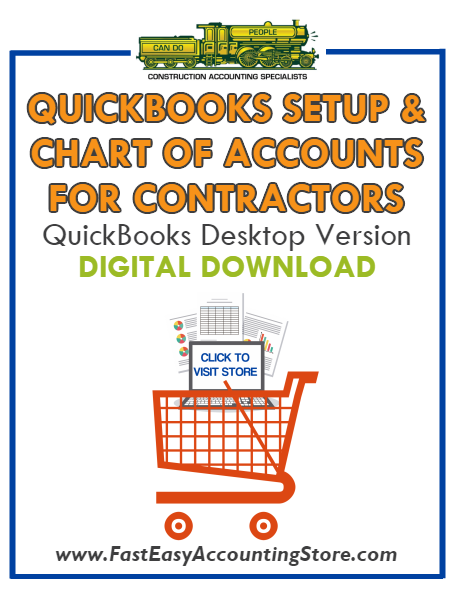 If you are a blogger, who writes about construction we would like to hear from you.
Contractors_Success_MAP, Contractors_Success_Marketing_Accounting_Production, Contractor_Bookkeeping_Services, QuickBooks_For_Contractors, QuickBooks_For_Contractors,Contractors_Success_Map_Is_Social_Media_Necessary_for_Construction_Contractors