Jan 25, 2019
This Podcast Is Episode Number 0299, And It Will Be About 8 Tips On Making Email Marketing Work For Your Business
Today's Guest Article Is From Freddie Tubbs
As a contractor, you probably have some former clients you want to stay in contact with and a need to bring the new customers in. The ideal way is to communicate with both of these groups in a timely, consistent manner and let them know what you are up to.
Since most people use email to communicate, this could be an excellent opportunity for you to catch their attention and build a good relationship. It gives you complete control over who sees your messages and you can be sure that your emails will go to everyone on your list. Social media is, in contrast, quite fickle and sometimes people will miss your posts unintentionally. This is why well-written emails from you might do a far better job.
Here is how to use email marketing for your construction business.
Build an email list
To build an email list, you'll likely need some sort of a website or online platform where you can gather subscribers. Build a good landing page and offer something in turn for their subscription. You can also set up a page where they can get a quote price on your work based on their demands. This is one of the best ways to get subscribers because everyone prefers to have such information delivered to their inboxes.
Promise exclusivity like discounts, promo codes, tips, free content and so on. All of these things will lead to you gathering more email subscribers and having an active communication with your clients in season and off-season.
Write strong subject lines
The subject line is one of the first things the reader sees when they open your email and this means that it has to be striking. For one, it needs to be relevant to the subject at hand so you can't be deceiving and trick people with certain subject lines. Next, it should be attention grabbing. People usually open emails with question subject lines or their own name in it. Generic titles don't work as well.
Use a company email
Make sure that your email address is recognizable since your clients will have to be completely sure who it's coming from. Use a verified, personal email address that shows them who you are from the get-go and ensures them in your trustworthiness.

Write clear email copy
Email copywriting can be a daunting task for people who want to succeed in Email copywriting but have little to no experience in doing so. Construction work really has nothing to do with writing, so here are some powerful tools to help you out:
Link to your site
Each one of your emails should contain a link that leads back to your website. This way, you get traffic and your subscribers get an opportunity to read more of your content, get acquainted with your prices and so on.
Include a CTA
The purpose of every email is to entice some action on the part of the recipient. Whether it's a share, a feedback response, a purchase or something else entirely, you need to add calls-to-action to every email you create. These are small but compelling lines at the end of your emails calling for the next step - for instance, 'Buy Now!', Get the discount here' and so on.
Don't spam
Be wary of the GDPR (General Data Protection Regulation) guidelines which explicitly say what you should and shouldn't do when email marketing. "These rules are very straightforward and you should pay attention to them. Most of the time, if you write properly and with the right intention, you can hardly make a mistake", - explains Sara Jordan, an Email marketing strategist at Student Writing Services.
Be friendly
When your subscribers receive your email, they don't want to hear from a stuffy, uptight construction contractor. They want to see a friendly, calming tone of voice - it's their personal inbox, after all.
So, try to sound moderately friendly and genuinely kind in your emails.
Write amazing emails! Starting an email newsletter can be a great thing for any construction business. You can use it to send updates, get more clients and get overall better results. These have been some tips on starting an email newsletter and hopefully, they will help.
---
About The Author:
Freddie Tubbs is a communication manager at Assignment help service. He also works as a blog writer and editor at Australian Reviewer and Grade on fire.
Recommended Reading: Like this post? Check our past blog posts related to this topic.
In Conclusion:
Helping Contractors around the world is one of the reasons we added the FastEasyAccountingStore.com
Follow our blogs, listen to Contractor Success M.A.P. Podcast. We Appreciate Our Visitors, Listeners, and Subscribers. – Thank You!!
Please feel free to download all the Free Forms and Resources that you find useful for your business.
The Information Shown Below Is From Fast Easy Accounting


Download The Contractors APP Now!
Access code: FEAHEROS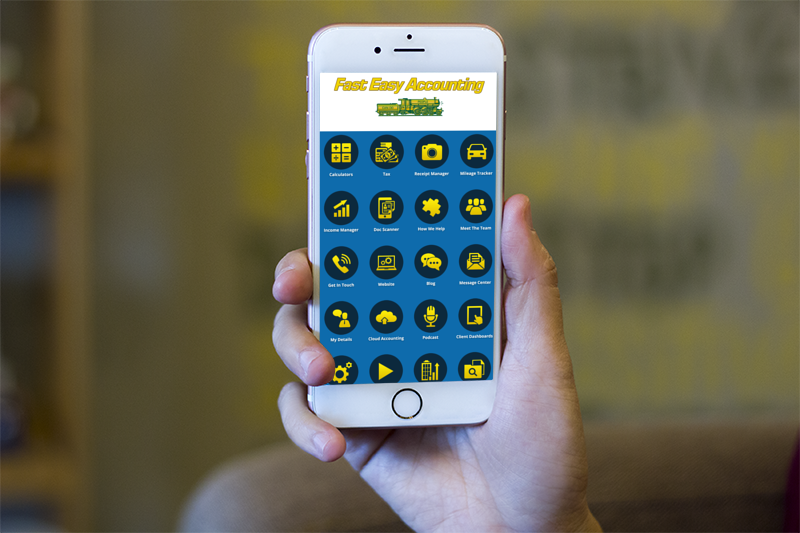 The QR Code Below Will Go
Apple Or Android Store
Whichever One
You Need
Simply scan the QR code below or search for 'MyAccountants' in the App Store and enter the Access code: FEAHEROS to utilize the powerful App features and capabilities, and benefit from having our Construction Accounting App at your fingertips, 24/7.

Access code: FEAHEROS
Or click to download the Contractors APP now

from the App or Android store
Click here to download the App on iOS:
Click here to download the App on Android:
About The Author:
Randal DeHart, PMP, QPA is the co-founder of Business Consulting And Accounting in Lynnwood Washington. He is the leading expert in outsourced construction bookkeeping and accounting services for small construction companies across the USA. He is experienced as a Contractor, Project Management Professional, Construction Accountant, Intuit ProAdvisor, QuickBooks For Contractors Expert and Xero Accounting Specialist. This combination of experience and skill sets provides a unique perspective which allows him to see the world through the eyes of a contractor, Project Manager, Accountant, and construction accountant. This quadruple understanding is what sets him apart from other Intuit ProAdvisors and Xero accountants to the benefit of all of the construction contractors he serves across the USA. Visit http://www.fasteasyaccounting.com/randal-dehart/ to learn more.
Our Co-Founder Randal DeHart - Is a Certified PMP (Project Management Professional) with several years of construction project management experience. His expertise is construction accounting systems engineering and process development. His exhaustive study of several leading experts including the work of Dr. W. Edward Deming, Michael Gerber, Walter A. Shewhart, James Lewis and dozens of others was the foundation upon which our Construction Bookkeeping System is based and continues to evolve and improve. Check out our Contractor Success Map Podcast on iTunes and Follow Randal on Google+

We are here to Help "A Little or A Lot" depending on your needs.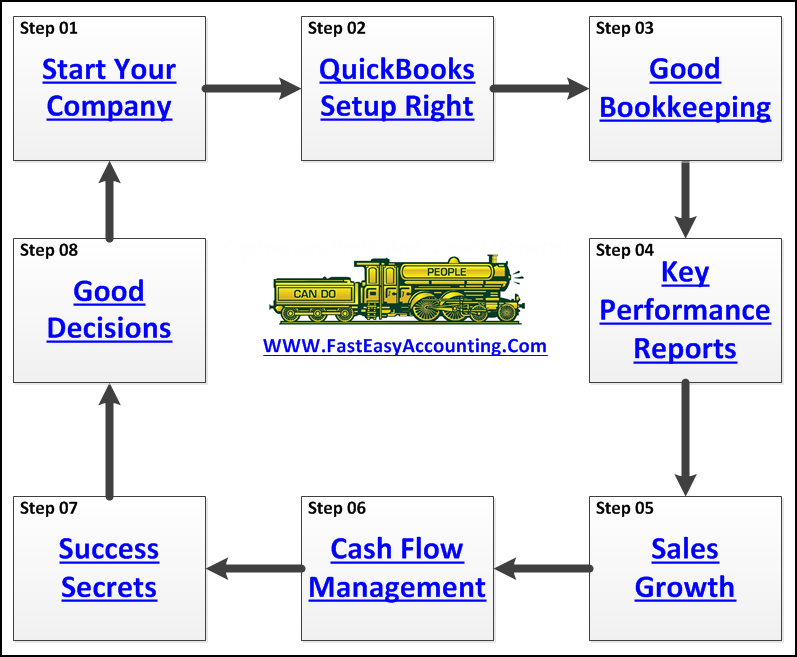 I trust this podcast helps you understand that outsourcing your contractor's bookkeeping services to us is about more than just "doing the bookkeeping"; it is about taking a holistic approach to your entire construction company and helping support you as a contractor and as a person.
We Remove Contractor's Unique Paperwork Frustrations
We understand the good, bad and the ugly about owning and operating construction companies because we have had several of them and we sincerely care about you and your construction company!
That is all I have for now, and if you have listened to this far please do me the honor of commenting and rating the Podcast www.FastEasyAccounting.com/podcast Tell me what you liked, did not like, tell it as you see it because your feedback is crucial and I thank you in advance.
You Deserve To Be Wealthy Because You Bring Value To Other People's Lives!
I trust this will be of value to you and your feedback is always welcome at www.FastEasyAccounting.com/podcast
This Is One more example of how Fast Easy Accounting is helping construction company owners across the USA including Alaska and Hawaii put more money in the bank to operate and grow your construction company. Construction accounting is not rocket science; it is a lot harder than that, and a lot more valuable to construction contractors like you so stop missing out and call Sharie 206-361-3950 or email sharie@fasteasyaccounting.com
Contractor Bookkeeping Done For You!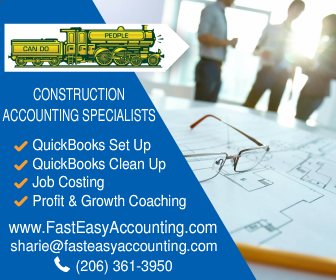 Thinking About Outsourcing Your Contractors Bookkeeping Services?
Click On The Link Below:
This guide will help you learn what to look for in outsourced construction accounting.
Need Help Now?
Call Sharie 206-361-3950
Thank you very much, and I hope you understand we do care about you and all contractors regardless of whether or not you ever hire our services.
Bye for now until our next episode here on the Contractors Success MAP Podcast.

Our Workflow Removes Your Paperwork Frustrations
For Contractors Who Prefer
To Do Your Bookkeeping
Most Contractors Setup QuickBooks Or Xero Online Accounting Using:
#1 EZ Step Interview inside QuickBooks Setup
#2 Asked Their Tax Accountant To Setup QuickBooks
#3 They Attended A How To Setup QuickBooks Class Or Seminar
And QuickBooks Does Not Work The Way They Want It Too!
The Answer: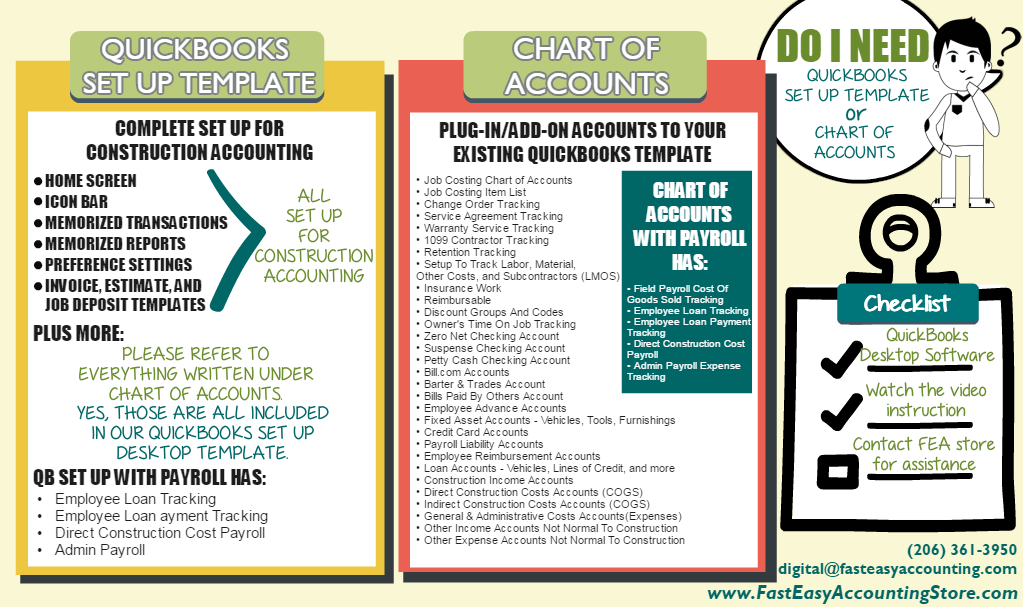 Short List Of Construction Contractors We Serve
Additional QuickBooks Templates, Resources, And Services
QuickBooks Set Up TemplatesSolopreneurQuickBooks Chart Of AccountsFree StuffQuickBooks Item Lists TemplatesConsulting

We Serve Over 100 Types Of Contractors So If Your Type Of Company Is Not Listed
Please Do Not Be Concerned Because If You Are A Contractor
There Is A Good Chance We Can Help You!
Additional QuickBooks Templates, Resources, And Services
QuickBooks Set Up Templates Solopreneur

QuickBooks Chart Of Accounts Free Stuff

QuickBooks Item Lists Templates Consulting

We Serve Over 100 Types Of Contractors So If Your Type Of Company Is Not Listed
Please Do Not Be Concerned Because If You Are A Contractor
There Is A Good Chance We Can Help You!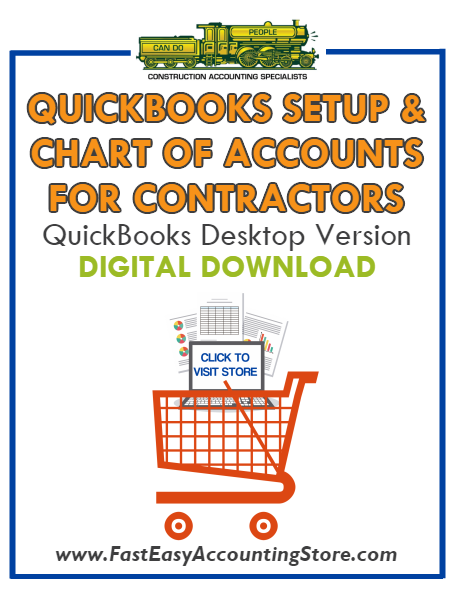 If you are a blogger, who writes about construction we would like to hear from you.
Contractors_Success_MAP, Contractors_Success_Marketing_Accounting_Production, Contractor_Bookkeeping_Services, QuickBooks_For_Contractors, QuickBooks_For_Contractors,