This Podcast Is Episode Number 0199 And It Will Be About Contractors Are Self Motivated To Be Successful
A person makes the decision to become a contractor. It's easy. Now you are the boss; no one to tell you what to do, how to do it when to do it. Yes – It's easy. It's Morning, Are you ready?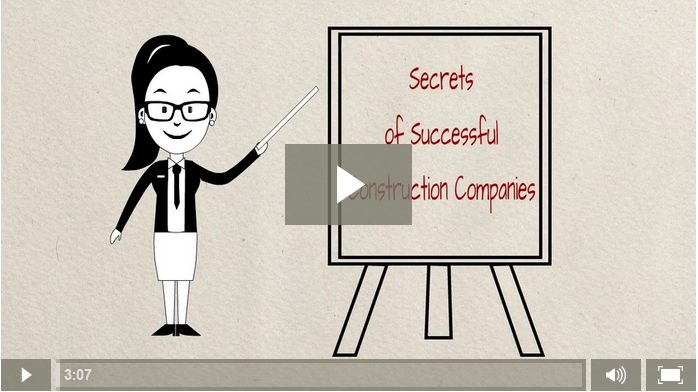 In Washington State being a contractor is fee-based. If you are not choosing one of the mechanical trades, there are usually no addition tests or licensing. Each state has different rules. Some states have a General Contactor's test that confirms you have the most basic construction skills. Others states start most contractors out under a Handyman License.

What are some of the things you thought about being when you grew up and out on your own?
From a small child, preschooler, then from grade school kid to the teenager to the adult.
I suspect you and your friends you never played contractor and customer; and yet life happened.

Most people pick up a few "Handy Skills" from living in a house, condo or apartment.
Simple common things that need to be fixed starting with hanging pictures on the wall (now it is the TV)
Add the surround sound, link your equipment together. Buy furniture, table and chairs, end tables, bed, take it out of the box and ASSEMBLE. The word ASSEMBLE is in almost every box. Add shelves, installing cabinets, changing light fixtures. Again, the word ASSEMBLE.
Go to the garage and add a few tools to work on the truck. Get a lawn mower, edger, wheelbarrow, and suddenly you have grown your "Do-It-Yourself Skills." It actually happened over time, one task at a time.

Whether it happened because of most things the landlord took too long to come; it wasn't part of what the landlord did (move, assemble furniture), or you own your first home, current home, and you are "oops" The Owner.

If you want something done you that cannot do – You need to call a Contractor, Landscaper, Pest Control. So the range of skills you have continues to increase. You may find all things mechanical easy.

My Father would tell stories about how as a small child I would help him work on cars.
Dad said, I got quite good at changing out carburetors (I don't remember any of this).

But it might explain how I can hear "funny noises" that never seems to happen when I take the car to the mechanic. I guess he taught me by "ear" to hear when the car was out of tune. Maybe too, it would explain why I would rather shop for good quality Truck Tires than spend time at a Makeup Counter.

Now, my brother he became a mechanic. He is the Happiest when he is under the hood of a car.
Could I have become a mechanic? Yes, Probably. Would Randal have supported it? Yes, he would have then and now. I just never thought about it as an Opportunity.

The Opportunity of being a Contractor is a gift. It doesn't matter if you are a One Man Band – Doing all of the work or have a larger business with Subcontractors and / or Employees.
There are many paths that lead a person to become a contractor
Trainee, skilled employee trusted employee, management, co-owner, owner
Embracing the Opportunity to buy an existing business from someone else
Embracing the Opportunity to be part owner of an existing business
Embracing the Opportunity to start a business from scratch


The Why you became a Contractor is as varied as the number of the contractors that exist.
Parent is or was a contractor, and you became a contractor as a matter of tradition or by default
Career Changer who is thinking about career paths chosen and wants to do something different
An employee in another industry and Lost Your Job and needed to do "something."
Many Contractors started out as being an employee for someone else. There is no risk as an employee and a guaranteed paycheck. Usually, more reasonable hours as employees can go home based on time served.
Every contractor with employees embraces any motivated, conscious employees.
Embracing the Opportunity to be part of business as a member of management team
Embracing the Opportunity to be part of business as a skilled, trusted employee
Willing to complete the needed tasks without watching the clock every minute
More money is only a short-term motivator. It will not motivate long term an employee with itchy feet, a bad attitude or poor skills.
They will hide on the job, try to get fired, quit, skip on child support and have a variety of reasons to why they are doing poorly on the job before leaving.
Early To Bed, Early To Rise, Know Your Numbers And Advertise!
As the Contractor you have to be self-motivated to:
Get out of bed
Start Your Day
Do what it takes to bring in the call
Answer the call
Find the customer
Bid the job
Win the job
Get the material
Coordinate the labor
Get the job done
Get paid

There is no one to tell you:
What to do
How to do It
When to do it
External Forces try to be helpful by the combination of Nurture, Nudge, Nag. And only if you embrace it in the spirit which Nurture, Nudge, Nag are intended is it helpful (To Benefit You and Your Company) Too much of any of one those three things then the dynamics change.

Hard Feeling happen, and everyone involved becomes frustrated and unhappy. Spouses want to be helpful, but after being zapped – they stop. The Contractor gets zapped – and productive stuff stops.

An outside person (Bookkeeping Service) can ask for the same receipts, invoices, etc. as a spouse but it comes across differently. It's because the "Personal Stuff" is not there. One of my earlier blogs I talked about "Tooth Paste Caps" and how the "Personal Stuff" carries over into the business and the "Business Stuff" carries back over into your personal life.

It is hard to turn off the business when you walk through the front door. As a small business owner – you are hardly ever "Off The Clock." Enjoy The Moments. You have to have Self-Motivation to be successful.

The Self-Motivation may come from family and the desire to provide for your family. After all, who can turn down the adorable eyes of your spouse, little kids, puppies, kittens and the fun stuff you love to do.

I am not a cat person, yet at the office, I buy cat food in the 25# bag for the group of neighborhood cats who visit all day long on our covered deck. They have expectations, provide drama when they are not met; but they cannot actually motivate me to buy cat food, set out water, and upgrade their cushions.

I control what I do, when and if I do it. That does not stop the cats from banging on the door and singing loudly to get attention when they feel they are being ignored.

No one loves to do all the tasks that need to be done. Even if they did – The To Do List is never ending for a small business owner. The work is easier and more fun when you know you have the proper help with Processes, Systems, Software and the right people in place to do the things that others can do.

You as the Contractor (Business Owner) should delegate tasks, not abdicate responsibility. Keep control of your finances. There are simple Cash
Management 101 tips that most people do not think about:
Use Processes to be efficient on your daily tasks
Use Systems to keep your business on track
Use Software to manage to account
Add Professionals As Needed
We would like to be one of the Professionals in your busy, business life.
Yes – We Can Help so you can do the parts of the business only you can do.

Look forward to chatting

Enjoy Your Day

Every Day

Sharie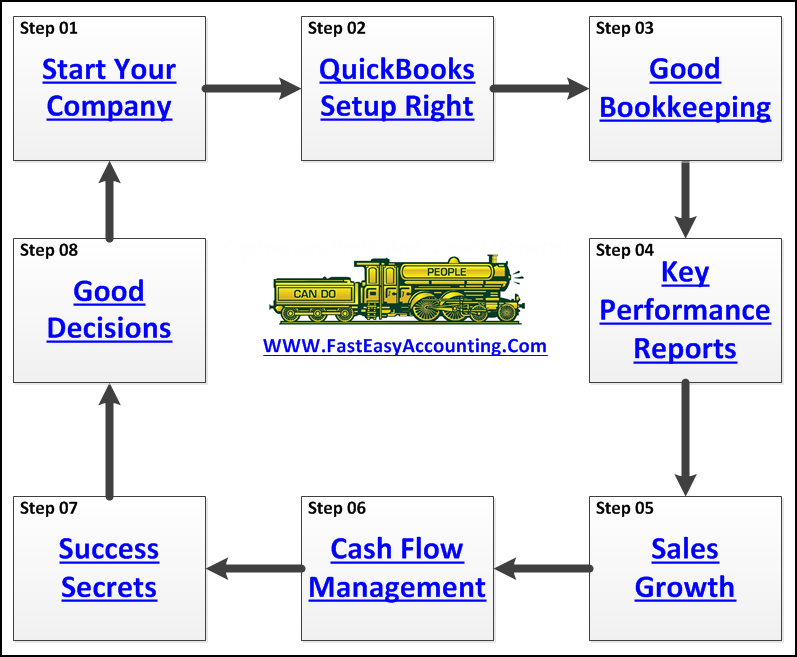 I trust this podcast helps you understand that outsourcing your contractors bookkeeping services to us is about more than just "doing the bookkeeping"; it is about taking a holistic approach to your entire construction company and helping support you as a contractor and as a person.
We Remove Contractor's Unique Paperwork Frustrations
We understand the good, bad and the ugly about owning and operating construction companies because we have had several of them and we sincerely care about you and your construction company!
That is all I have for now, and if you have listened to this far please do me the honor of commenting and rating podcast www.FastEasyAccounting.com/podcast Tell me what you liked, did not like, tell it as you see it because your feedback is crucial and I thank you in advance.
You Deserve To Be Wealthy Because You Bring Value To Other People's Lives!
I trust this will be of value to you and your feedback is always welcome at www.FastEasyAccounting.com/podcast
One more example of how Fast Easy Accounting is helping construction company owners across the USA including Alaska and Hawaii put more money in the bank to operate and grow your construction company. Construction accounting is not rocket science; it is a lot harder than that, and a lot more valuable to construction contractors like you so stop missing out and call Sharie 206-361-3950 or email sharie@fasteasyaccounting.com
Contractor Bookkeeping Done For You!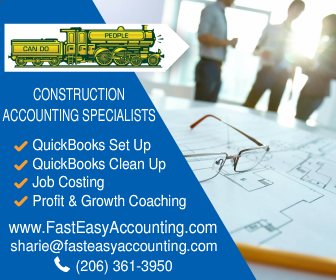 Thinking About Outsourcing Your Contractors Bookkeeping Services?
Click On The Link Below:
This guide will help you learn what to look for in outsourced construction accounting.
Need Help Now?
Call Sharie 206-361-3950
Thank you very much, and I hope you understand we do care about you and all contractors regardless of whether or not you ever hire our services.
Bye for now until our next episode here on the Contractors Success MAP Podcast.
Warm Regards,
Randal DeHart | The Contractors Accountant
Contractors_Success_MAP, Contractors_Success_Marketing_Accounting_Production, Contractor_Bookkeeping_Services, QuickBooks_For_Contractors, QuickBooks_For_Contractors,Contractors_Success_Map_Contractors_Are_Self_Motivated_To_Be_Successful