This Podcast Is Episode Number 0204 And It Will Be About Answers To Questions That Keep Contractors Awake At Night

Today's Guest On The Podcast Is From Jeremiah Rizzo Cofounder Of Construct-Ed

Jeremiah was interviewed for the Contractors Success M.A.P. Podcast and was very generous with his time and provided some extremely valuable insights for how you can find answers to specific pain points you have in running and growing a fun and profitable construction company.
What is Construct-Ed? And why should you care?
Construct-Ed is an online learning site where Pros in the industry can go to learn how to grow their business, skills, and knowledge from other experienced Pros. There's over 185 on-demand, video courses published by real experts in the industry.

Why does that matter to you?
Because Construct-Ed exists to help you solve your pains, and grow where you need to grow. Like, right now.

We're not CEU focused, or compliance driven training. We're one place to learn what you need to learn right now, to grow yourself or your business, all from experienced Pros who have been where you are.

So whether you have hiring problems, or need to learn SEO to rank better and drive more organic leads, or need to learn more about green residential building in order to expand your services, you can find courses to solve those pains.

So you can go there and learn anything from business growth, to estimating and sales, to getting more leads, trade skills, green building, and more. And better yet - you're learning it all from experts in your industry who speak your language.

And another thing…

Construct-Ed was founded by a 23+ year veteran of the industry. Chris Jurin (CEO) also runs a commercial roofing company, and a roof infrapsection company and comes from a long line of tradesman.

Chris has always been passionate about education (he's an MBA himself) and helping others grow, so his vision was to provide something to help those in the industry learn better.

In case you don't finish reading the article- I'll stop right here and tell you two awesome courses you can watch totally free right now:
How do we differ from competitors?
In our podcast interview, Randal rightly pointed out that we've got competitors.

Online learning isn't a new phenomenon. There's YouTube, forums, and a variety of other trades-focused training or learning companies.

And hey, we acknowledge there's a number of people doing some really helpful things for the industry right now in the education space.
But here's a few big differences that set us apart from those companies:
1. Our courses are immediately practical, pain-solving, and from industry Pros.
Most companies who do online learning for Construction/Trades are doing safety, and compliance driven stuff.

Our courses on the other hand, are to help you grow your business, skills, or knowledge.

So you might go to other companies to get CEUs, or take fall safety training - but you come to Construct-Ed when you have a pain that you need to solve, and you want to learn how from an experienced Pro who's been there and done that, like how to make more profit, or how to reduce turnover, or how to become a better foreman.

You'll find courses with us that you won't find anywhere else. And for the most part, it's not us creating this content in-house. It's education from real Pros, who work day jobs and run companies, who are passionate to share their knowledge.
2. Our instructors (and content) are diverse.
We're not a platform that invites in only select authors or experts.
Construct-Ed is open to any Pro, from any Trade, who's passionate to share their knowledge and help others grow.

So you'll find courses from YouTube personalities, associations like American Institute of Building Design, Expo speakers who teach educational sessions at IBS or Remodeling Deck Expo, to everyday foreman or Pros who want to help others grow.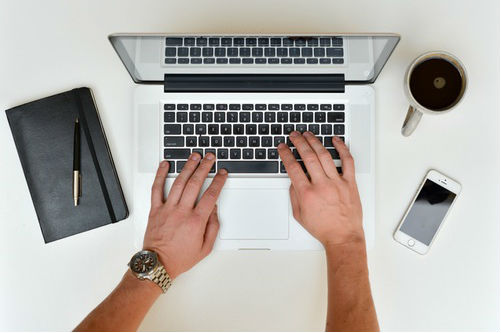 3. Price. When you buy a course, you own it. And they aren't expensive.

Most courses range from $15-50. Some are free, some are upwards of $70. And when you buy a course, you own it for life. So it's like a book, you can pick away at it when you want or watch it all in one sitting - then revisit it for a refresher.

We're solving 2 big problems in the industry.

First: contractors need better ways to learn from experienced Pros.

Don't get me wrong, forums and YouTube have their place, but we believe there's a better way for Pros to get actionable, practical help on growing their business, skills, or knowledge from experienced Pros.

Construct-Ed makes that easy, by providing one place to connect with some of the industry's top educators. You can buy a course (or snag a free one), watch it whenever you have time (it remembers where you left off), and anywhere you want - on your phone as you listen on the way to the jobsite, or on your laptop at home.

Second: we're giving Pros who are passionate to teach a way to do that quickly and easily.

Say a 20+ year Pro has tons of success and experience growing a remodeling business, and now they want to share how to do that with others.

Up until now, they've either had to start their own site (lots of money, time, effort, and work to draw an audience in), go to YouTube (good luck making any money without hundreds of thousands of views), or publish on a service not meant for construction.

We're providing a way for those Pros to start teaching courses online, without the cost, time, or management.

It's totally free to publish courses on Construct-Ed, and we'll handle payment processing, customer support, hosting, and more.

You send us the course materials (at minimum, a video or series of videos), we'll build the course (usually within 48 hours!) and you can start pointing your audience to your online course.

If you're interested in learning more about publishing a course with us, you can visit https://www.construct-ed.com/teach/ or email me at jrizzo@construct-ed.com.

3 things contractors should consider when it comes to online learning.

Now that we've been at this a little while, there's three things I'd encourage contractors to think through…

1- The ROI of learning.

In the age of "free", it gets to a point where people scoff at anything with a dollar amount tied to it.

I think this can be especially true when Pros can go to YouTube and watch 5-10 minute videos on "how to fix" just about anything.

The difference is that the courses published with us aren't about how to fix an installation issue in 10 minutes. They're about how to make more profit, or hire better, or specific green building techniques… things that require an investment of time and money.

Don't get me wrong: maybe we don't have a course that's right for you right now.

But my challenge would be: if there is a course that would benefit you, learning should provide a return on investment.

For example -

If you're a young buck who wants to start out in the landscaping business, it would cost you anywhere from $10 - $70 to learn commercial lawn, mulch, or snow plow estimating from an experienced Pro who will share his formulas with you.

You should make that back on your first job!

What are the costs if you don't learn what you need?

Well, you could spend hundreds (or thousands) of dollars messing up bids, or getting the wrong equipment, etc. What normally would've been a $50 investment that pays you back over time, becomes even more, just because you didn't want to spend any money on education.

So the first thing I'd encourage Pros to think through is the value and ROI that education can provide, rather than just looking for all the free stuff.

2- The importance of investing time to overcoming pains.

I think all people are guilty of this in various stages of life:

It's just easier to put our heads down and keep doing what we know, than to stop, evaluate what we're doing, admit that we have some broken ways we're doing things, and to take time to fix them.

You hear it all the time, but remember that if you only have an hour to cut down a tree, it's better to spend the first 30 minutes sharpening your axe.

But contractors, understandably, often don't feel they're able to do that. So I would encourage any Pros reading this to think: is there 30 minutes, an hour, a commute, where you could find some educational content (it may not even be on Construct-Ed!) to learn what you need to learn to fix your pains and grow yourself.

There probably is - but it will require some planning and discipline.

3 - The importance of continually growing.

I think there are contractors who'd read this and say, "sure, for all the folks struggling with profit or turning over employees, they need to watch a course or learn something to overcome pains. But I've been profitable for 30 years!"

And that's great! If that's you, well done!

My encouragement for you would be that you not stop learning. Just because your profitable now, doesn't mean you always will be.

Or, just because you're really good, doesn't mean there's not more you can do to add services that serve your clients better.

For example, if you're a remodeler or builder, what green building services do you offer? If millennials begin to demand more energy efficient, or "no-utility design" homes, will you know how to build them?

That's another way Construct-Ed can help.

At the end of the day, we want to help you solve your pains.

Our mission is simple:

We believe anyone in the trades should be able to learn whatever they need to grow their business, skills, or knowledge, from experienced Pros.

We get a few people who have visited the site, see the courses, and think "that would be nice to learn someday, when I get less busy or over ___ problem."

But Construct-Ed is here to help you fix "____ problem" faster.

For example, if profit is low and you're behind in hiring good crew members - get a course on hiring or making profit! Learn from Pros how to fix your problems, so you can move forward in a healthy way, faster.

Consider that you can buy the course now, and watch it anytime. If you don't have time now, no problem. Buy it (preferably with our 50% off offer!) and watch it when you can. You can also have a team member or employee watch it. If you're too busy, have your project manager watch a course on leading his/her team better.

So, are you a good fit? (Hint: you are).

If you're in construction, or trades, you're a good fit for Construct-Ed.

But seriously, we're really a resource for everyone in the industry to use - from office staff to laborers.

I will say that I think you're an especially good fit if you're someone who:

1- is just starting out and wants to learn from older, wiser Pros and avoid future pains.

2- struggling in business, and wanting to learn how to overcome those struggles.

3- needing to learn green building, SEO for your company, or any specialty skills.

How about some free, actionable, practical advice you can personally share to help contractors grow? OK.

1. Make sure your website is simple, beautiful, and filled with high quality imagery. If you don't have a website, or it looks like it was built in 1990, either hire someone awesome (hint… use Contractor Dynamics, they're awesome at sites and SEO for Pros) or go to Squarespace. For $15 a month, you can use the HD camera in your pocket (your phone) or pay your niece who's trying to break into photography (you know who I'm talking about) $25 to come take jobsite photos. Throw them into a squarespace template, and you're done. It's beautiful, all in one hosting. Millennials WILL judge you on how your site looks. I don't care if you have 40 years experience, if your site looks like junk - they'll think you build like junk.

2. Perform (at a minimum!) basic SEO on your site (or have someone do it). Don't know how? No problem. Construct-Ed has a FREE 4+ hour course walking you through how to do SEO step by step. Click here to watch it now.

3. Install Sumo. It's free tools to help you grow your site and increase social shares. Take a night and explore how to use it. It's free, it's insanely powerful, it works instantaneously. It's the single best piece of advice I can give for contractors to start online marketing.

4. Watch Contractor Leads course (again, FREE) and learn how Pros have driven more leads. These are real tips, from real Pros, not just some fluff you might read in a blog. It's the real deal.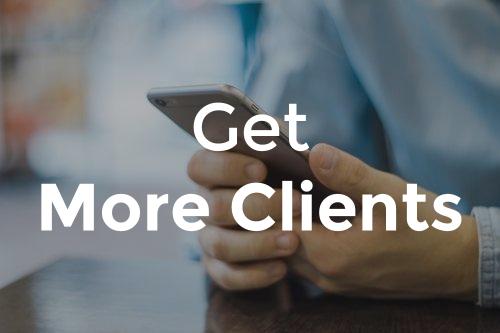 ---
If you want a bit more info, I talk to Randal about this at the end of the podcast I was invited on, so be sure to listen to that.

I think that's all there is to say on this!

If you want to reach out to me directly, you can email me at jrizzo@construct-ed.com , or visit us at https://www.construct-ed.com/.
---
About The Author: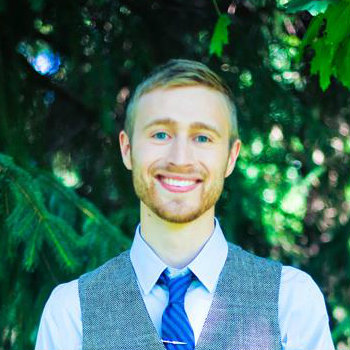 Jeremiah is a full stack marketer who helped launch and grow Construct-Ed - online learning for Pros, by Pros. He lives outside Philadelphia with his wife, and enjoys the outdoors, craft beer (IPAs!), music, and spending time with friends and loved ones. He's passionate about growth hacking, content marketing, and startups.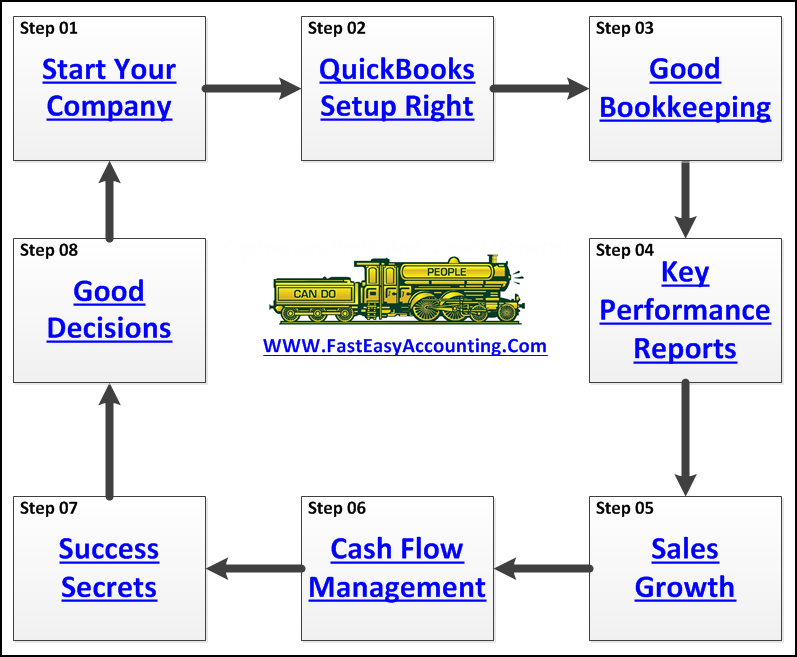 I trust this podcast helps you understand that outsourcing your contractor's bookkeeping services to us is about more than just "doing the bookkeeping"; it is about taking a holistic approach to your entire construction company and helping support you as a contractor and as a person.
We Remove Contractor's Unique Paperwork Frustrations
We understand the good, bad and the ugly about owning and operating construction companies because we have had several of them and we sincerely care about you and your construction company!
That is all I have for now, and if you have listened to this far please do me the honor of commenting and rating podcast www.FastEasyAccounting.com/podcast Tell me what you liked, did not like, tell it as you see it because your feedback is crucial and I thank you in advance.
You Deserve To Be Wealthy Because You Bring Value To Other People's Lives!
I trust this will be of value to you and your feedback is always welcome at www.FastEasyAccounting.com/podcast
One more example of how Fast Easy Accounting is helping construction company owners across the USA including Alaska and Hawaii put more money in the bank to operate and grow your construction company. Construction accounting is not rocket science; it is a lot harder than that, and a lot more valuable to construction contractors like you so stop missing out and call Sharie 206-361-3950 or email sharie@fasteasyaccounting.com
Contractor Bookkeeping Done For You!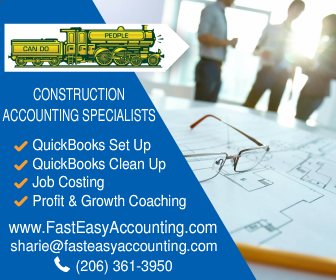 Thinking About Outsourcing Your Contractors Bookkeeping Services?
Click On The Link Below:
This guide will help you learn what to look for in outsourced construction accounting.
Need Help Now?
Call Sharie 206-361-3950
Thank you very much, and I hope you understand we do care about you and all contractors regardless of whether or not you ever hire our services.
Bye for now until our next episode here on the Contractors Success MAP Podcast.
Warm Regards,
Randal DeHart | The Contractors Accountant
For Contractors Who Prefer
To Do Your Bookkeeping
Most Contractors Setup QuickBooks Desktop Version In One Of Three Ways:
#1 EZ Step Interview inside QuickBooks Setup
#2 Asked Their Tax Accountant To Setup QuickBooks
#3 They Attended A How To Setup QuickBooks Class Or Seminar
And QuickBooks Does Not Work The Way They Want It Too!
The Answer:
Contractors_Success_MAP, Contractors_Success_Marketing_Accounting_Production, Contractor_Bookkeeping_Services, QuickBooks_For_Contractors, QuickBooks_For_Contractors,Contractors_Success_Map_Construct-Ed_Interview_With_Jeremiah_Rizzo