This Podcast Is Episode Number 0185 And It Will Be About Handyman Marketing Machine With Dan Perry
Today's podcast guest is Dan Perry, founder of HandymanStartup.com


Tell us about your background and how you came to be where you are now.

I started my handyman business back in 2011 and was a complete novice when it came to business. But, I was determined to learn because I didn't want to have to go back and get another 9-5.

So, I invested in learning sales and marketing from other industries since the stuff for handyman and contractors seemed outdated. I applied and tested these strategies in my own handyman business, and got great results and quickly had a full schedule while charging a premium.

Since, I've continued to learn, but I've turned a lot of my focus to helping other handymen and contractors through online training, so they can apply these strategies to grow their profits.

What are some differences between you and your competitors?
There are very few people doing what I'm doing for the handyman industry, but the major thing that differentiates me is the quality and depth of my trainings. There just isn't anything else out there (that I know of) that walks people through online marketing and pricing in a comprehensive, step-by-step fashion. My competitors are more focused on selling leads or marketing services. I'm empowering them to do it themselves and not only save money but get better results. Basically, my competitors are selling fish and I'm teaching people how to fish.
What problem or issue does your product or service solve?
I have several programs available that solve various problems - from getting started, to pricing and marketing.

But, there are two big problems my latest training Handyman Marketing Machine solves. The first is the problem of contractors being treated like a commodity. The second is the problem of having gaps in their schedule or not having enough customers.
Three things a contractor should consider when hiring your services?
1) Do they offer a quality service
2) Are they willing to put in the work to get the results
3) I have a 90-day guarantee, so there is no risk.
How can you tell if someone is a good fit for your company?
If they are currently averaging less than $75/hr for their labor. If their schedule isn't full consistently. If they are motivated and ready to learn.
What types of advice do you give a contractor?

One simple tip to generate more leads online is to focus on online reviews. Basically, choose a website (Yelp is usually a good one), and focus on soliciting reviews for JUST that directory. The goal is to have the most 5-star reviews in your category. This will give a tremendous boost in leads on its own.
In closing, tell the listeners how they can contact you
The best place to learn more would be to go the HandymanStartup.com/getcustomers. There they can get some free video training to learn more about my marketing strategy and who they can fill their schedules with profitable jobs.
To sign up and learn more about Dan Perry's Handyman Marketing Machine, please click the link below:
Handyman Marketing Machine
About Dan Perry: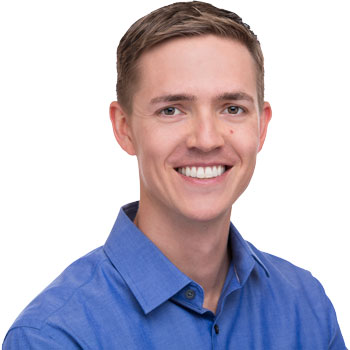 Dan Perry is a professional handyman and the founder of HandymanStartup.com - an online training resource dedicated to helping handymen, plumbers, electricians, and contractors understand business and marketing so they can get more customers, make more money, and enjoy their businesses. He's also the author of "The $100K Handyman," a complete guide to pricing your services for maximum profit. Connect with him at www.handymanstartup.com or on twitter @bigdhandyman.
I trust this podcast helps you understand that outsourcing your contractors bookkeeping services to us is about more than just "doing the bookkeeping"; it is about taking holistic approach to your entire construction company and helping support you as a contractor and as a person.
We Remove Contractor's Unique Paperwork Frustrations
We understand the good, bad and the ugly about owning and operating construction companies because we have had several of them and we sincerely care about you and your construction company!
That is all I have for now and if you have listened this far please do me the honor of commenting and rating podcast www.FastEasyAccounting.com/podcast Tell me what you liked, did not like, tell it as you see it because your feedback is crucial and I thank you in advance.
You Deserve To Be Wealthy, Because You Bring Value To Other People's Lives!
I trust this will be of value to you and your feedback is always welcome at www.FastEasyAccounting.com/podcast
This is one more example of how Fast Easy Accounting is helping construction company owners across the USA including Alaska and Hawaii put more money in the bank to operate and grow your construction company. Construction accounting is not rocket science; it is a lot harder than that and a lot more valuable to construction contractors like you so stop missing out and call Sharie 206-361-3950 or email sharie@fasteasyaccounting.com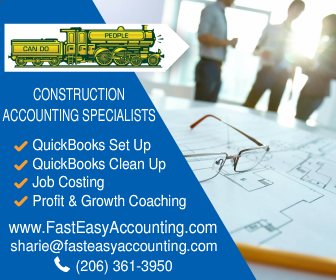 Thinking About Outsourcing Your Contractors Bookkeeping Services?
Click On The Link Below:
This guide will help you learn what to look for in outsourced construction accounting.
Need Help Now?
Call Sharie 206-361-3950
Thank you very much and I hope you understand we really do care about you and all contractors regardless of whether or not you ever hire our services.
Bye for now until our next episode here on the Contractors Success MAP Podcast.
Warm Regards,
Randal DeHart | Contractors Accountant
Contractors_Success_MAP, Contractors_Success_Marketing_Accounting_Production, Contractor_Bookkeeping_Services, QuickBooks_For_Contractors, QuickBooks_For_Contractors, Contractors_Success_Map_Handyman_Marketing_Machine_With_Dan_Perry