Aug 17, 2018
This Podcast Is Episode Number 0282, And It Will Be About
Three Easy Ways for Contractors to Save Money on Home and Kitchen Design
Today's Guest Article Is From Mason Gregory

When designing a home, it can be very easy to allow the costs to mount up and to get out of hand. Contractor who need to save money can struggle to know where to cut back, so this article will give three top tips for easy ways to cut costs and to get great value for money.
---
1. Opt For An Open Floor Plan
If you go for an open floor plan for your home design, you'll find that you can use a smaller footprint but with greater flexibility. Planning for one large downstairs room that incorporates a kitchen opening into one larger space will allow greater versatility when it comes to how to use that space. One family may choose to use that space for dining and relaxing, while another family might prefer to use part of the area for studying or work, and yet another might want to create a play space for the kids within the larger open plan room. Without the need for any additional dividers, internal walls or doors, you can maximize the floor space while minimizing costs.
2. Use Salvaged Materials
If there are any existing materials in the property which can be salvaged and re-used as part of the new design, this is a great way of saving money. Any leftover lumber, for example, could be incorporated into some new shelving, so take the time to determine whether any scraps are really rubbish before throwing them away. Not only can you use materials which have been salvaged from the old design, you can also use reclaimed materials. Reclaimed materials are not only extremely cost effective when compared to those which have been newly sourced, but they are also environmentally sound. With increasing numbers of people keen to reduce their carbon footprint, using salvaged items as part of any home or kitchen design project increases sustainability and brings the project in line with 21st century goals and trends.
3. Shop Around For Value
In areas where you can't find reclaimed items, or where it would be more cost effective to buy new, it's always important to shop around to find the best possible value for money. The kitchen is one area of home design where you can end up over-spending dramatically, and therefore taking the time to look into the most affordable yet high quality products on the market today is essential. You can do this quickly and easily by visiting a site like https://kitchenfaucets.reviews/.
Here, you can find not only the best products to fit into your budget, but those which also meet your individual needs. You will also find genuine expert opinions to give you a good idea of what to expect from each product. Taking the time to read the relevant information about what to look for when shopping for kitchen fixtures and fittings will enable you to make an informed purchasing decision, while the handy pros and cons will allow you to see at a glance which products best match your requirements.
---
CONCLUSION:
The more info and great deals you check out, the best promotions you'll find and the better value for money you're sure to enjoy.
Editor's Comments:
The Information Shown Below Is From Fast Easy Accounting
The Information Shown Below Is From Fast Easy Accounting


Download The Contractors APP Now!
Access code: FEAHEROS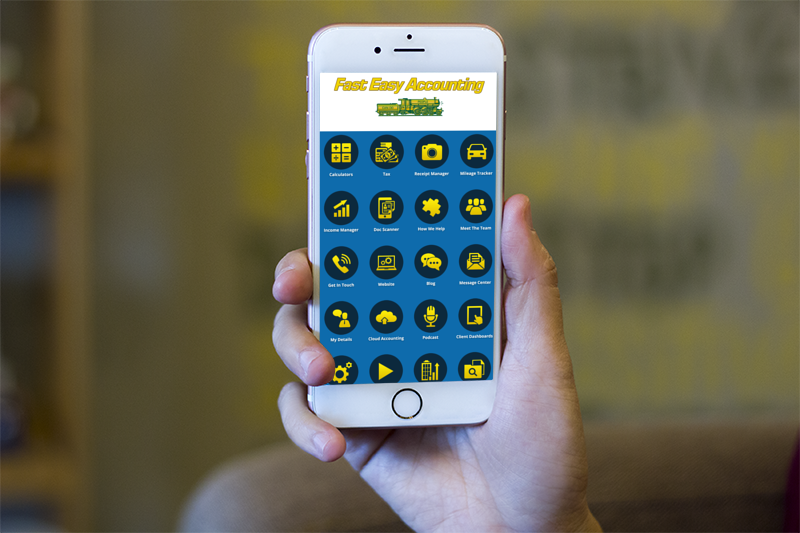 The QR Code Below Will Go
Apple Or Android Store
Whichever One
You Need
Simply scan the QR code below or search for 'MyAccountants' in the App Store and enter the Access code: FEAHEROS to utilize the powerful App features and capabilities, and benefit from having our Construction Accounting App at your fingertips, 24/7.

Access code: FEAHEROS
Or click to download the Contractors APP now from the App or Android store
Click here to download the App on iOS:
Click here to download the App on Android: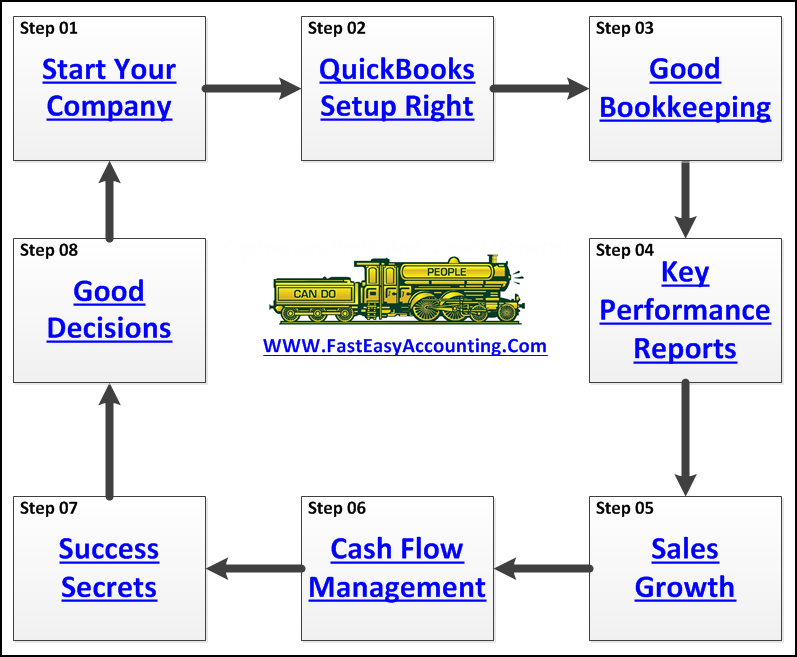 I trust this podcast helps you understand that outsourcing your contractor's bookkeeping services to us is about more than just "doing the bookkeeping"; it is about taking a holistic approach to your entire construction company and helping support you as a contractor and as a person.
We Remove Contractor's Unique Paperwork Frustrations
We understand the good, bad and the ugly about owning and operating construction companies because we have had several of them and we sincerely care about you and your construction company!
That is all I have for now, and if you have listened to this far please do me the honor of commenting and rating the Podcast www.FastEasyAccounting.com/podcast Tell me what you liked, did not like, tell it as you see it because your feedback is crucial and I thank you in advance.
You Deserve To Be Wealthy Because You Bring Value To Other People's Lives!
I trust this will be of value to you and your feedback is always welcome at www.FastEasyAccounting.com/podcast
This Is One more example of how Fast Easy Accounting is helping construction company owners across the USA including Alaska and Hawaii put more money in the bank to operate and grow your construction company. Construction accounting is not rocket science; it is a lot harder than that, and a lot more valuable to construction contractors like you so stop missing out and call Sharie 206-361-3950 or email sharie@fasteasyaccounting.com
Contractor Bookkeeping Done For You!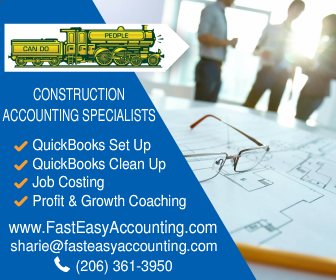 Thinking About Outsourcing Your Contractors Bookkeeping Services?
Click On The Link Below:
This guide will help you learn what to look for in outsourced construction accounting.
Need Help Now?
Call Sharie 206-361-3950
Thank you very much, and I hope you understand we do care about you and all contractors regardless of whether or not you ever hire our services.
Bye for now until our next episode here on the Contractors Success MAP Podcast.
For Contractors Who Prefer
To Do Your Bookkeeping
Most Contractors Setup QuickBooks Or Xero Online Accounting Using:
#1 EZ Step Interview inside QuickBooks Setup
#2 Asked Their Tax Accountant To Setup QuickBooks
#3 They Attended A How To Setup QuickBooks Class Or Seminar
And QuickBooks Does Not Work The Way They Want It Too!
The Answer: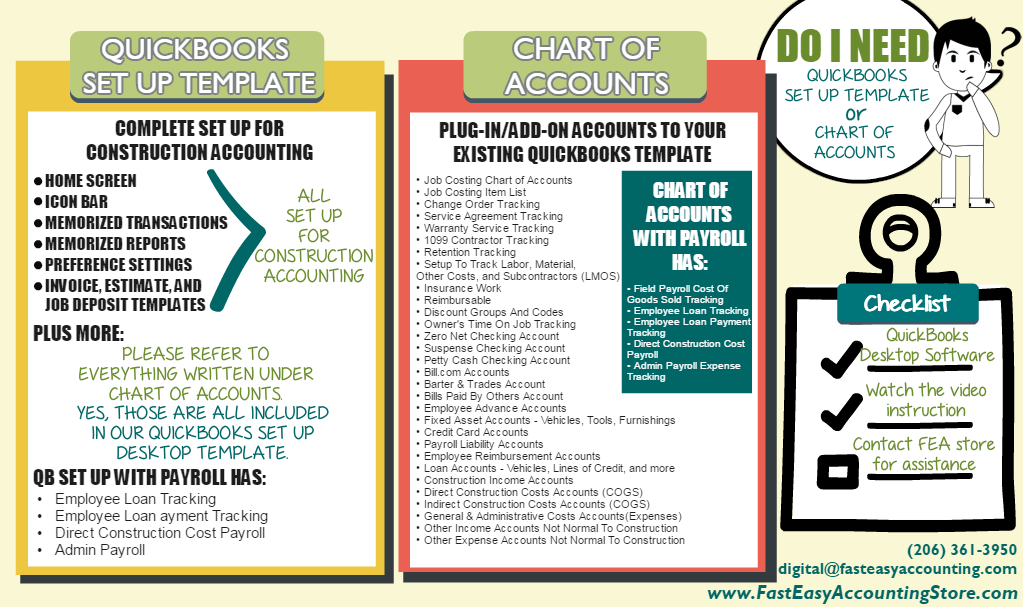 Short List Of Construction Contractors We Serve
Additional QuickBooks Templates, Resources, And Services
QuickBooks Set Up TemplatesSolopreneurQuickBooks Chart Of AccountsFree StuffQuickBooks Item Lists TemplatesConsulting

We Serve Over 100 Types Of Contractors So If Your Type Of Company Is Not Listed
Please Do Not Be Concerned Because If You Are A Contractor
There Is A Good Chance We Can Help You!
Additional QuickBooks Templates, Resources, And Services
QuickBooks Set Up Templates Solopreneur

QuickBooks Chart Of Accounts Free Stuff

QuickBooks Item Lists Templates Consulting

We Serve Over 100 Types Of Contractors So If Your Type Of Company Is Not Listed
Please Do Not Be Concerned Because If You Are A Contractor
There Is A Good Chance We Can Help You!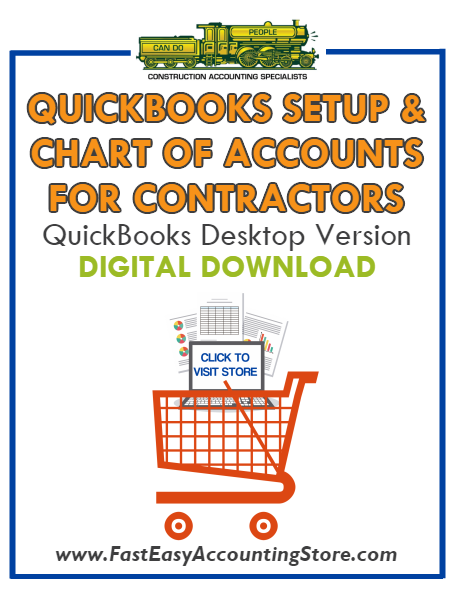 If you are a blogger, who writes about construction we would like to hear from you.
Contractors_Success_MAP, Contractors_Success_Marketing_Accounting_Production, Contractor_Bookkeeping_Services, QuickBooks_For_Contractors, QuickBooks_For_Contractors,Contractors_Success_Map_Three_Easy_ways_for_Contractors_to_Save_Money_on_Home_and_Kitchen