This Podcast Is Episode Number 0202 And It Will Be About How Contractors Maximize Lines Of Credit To Grow Their Businesses

Contractors that want to grow their businesses have only a few funding options. Friends and/or family members offer a low-stress way to secure funding. Taking out a small business loan from the Small Business Administration (SBA) is another viable funding alternative. Of course, banks offer a wide variety of loans to help small businesses raise cash. However, most contractor requests for funding are for the little things that make a business hum, such as more inventory and a new point of sale system.
This is when lines of credit offer the best funding source for contractors to grow their businesses.
Overview of Credit Lines
Small business credit lines provide a sound method for funding the expenses required to start a business. Opening a line of credit represents a common way small businesses purchase inventory and pay off construction costs. Credit lines give contractors access to cash at any time up to the limit imposed on the credit lines. Contractors that have not established a record of fulfilling credit line agreements might have to submit some type of collateral. Banks and other lenders typically check personal credit histories, including your credit score and rating.
Five Tips for Opening Credit Lines
Contractors can follow one of more tips for securing lines of credit. Some of the tips require patience, as well as strong financial management skills.
Automatic Credit Line Increases
Contractors that fulfill credit obligations can enjoy automatic credit line increases. Lenders reward customers that follow credit line policies, such as making payments on time and maintaining an active bank account. The easy way to increase a credit line involves waiting for the lender to make an automatic adjustment. Credit card companies conduct regularly scheduled audits of customer accounts to determine which customers qualify for automatic credit line increases.
The Sky is Not the Limit
Ken Lin, CEO of CreditKarma.com advises small business operators to move slowly in regards to credit line requests. "Most credit card companies will automatically review your credit after about six months or so of card membership. However, if this doesn't occur, you can call up your issuer to request an increase. Don't request a limit increase within six months of getting a new card. It could be an instant red flag that could lead to denial." Moreover, make sure to ask for a conservative amount to open a credit line. Whenever you want to increase a credit line, shoot for an increase between 10 and 25 percent.
Use Your Credit Card Frequently…
…but do not overdo it. By using a credit card frequently and paying back the debt immediately, you demonstrate to a lender that you possess the discipline to handle additional credit. Make small purchases that slowly increase in value to convince your lender that you are ready for more credit. In addition, consistently paying off credit card balances increases your credit score.
Use the Best Credit Card
You never want to ask for credit card increases for all of your credit cards. Multiple credit line increase requests show up on credit reports. Select the best credit card in your wallet, preferably the one that you use the most often and carries a favorable interest rate. Make one strong case to one credit card company, as opposed to half-hearted efforts to increase credit lines on multiple credit cards.
Build a Strong Case
No, you do not have to possess the litigation skills demonstrated by Alan Dershowitz. However, you need to do more than simply ask for a credit line increase. Present evidence of your strong credit card payment history, as well as an increase in your income. You also need to communicate with a credit card company why you need an increase in credit. The best reason is you want to grow your business.
If you have a less than stellar credit history, you should consider working with a credit repair specialist to put your credit line increase request in a more favorable light. Sky Blue has earned the reputation of disputing up to 15 items on your credit report at the same time. Sky Blue also receives high ratings for dismissing negative credit report items at a faster than average rate.
---------------------------------------------------------------------------------------------------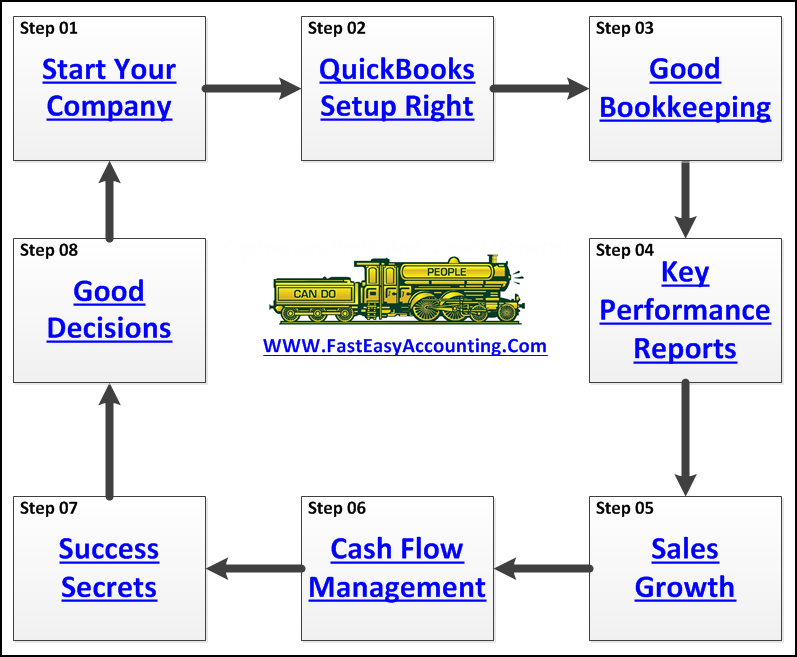 I trust this podcast helps you understand that outsourcing your contractor's bookkeeping services to us is about more than just "doing the bookkeeping"; it is about taking a holistic approach to your entire construction company and helping support you as a contractor and as a person.
We Remove Contractor's Unique Paperwork Frustrations
We understand the good, bad and the ugly about owning and operating construction companies because we have had several of them and we sincerely care about you and your construction company!
That is all I have for now, and if you have listened to this far please do me the honor of commenting and rating podcast www.FastEasyAccounting.com/podcast Tell me what you liked, did not like, tell it as you see it because your feedback is crucial and I thank you in advance.
You Deserve To Be Wealthy Because You Bring Value To Other People's Lives!
I trust this will be of value to you and your feedback is always welcome at www.FastEasyAccounting.com/podcast
One more example of how Fast Easy Accounting is helping construction company owners across the USA including Alaska and Hawaii put more money in the bank to operate and grow your construction company. Construction accounting is not rocket science; it is a lot harder than that, and a lot more valuable to construction contractors like you so stop missing out and call Sharie 206-361-3950 or email sharie@fasteasyaccounting.com
Contractor Bookkeeping Done For You!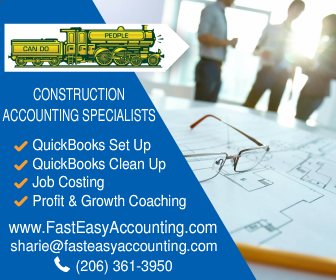 Thinking About Outsourcing Your Contractors Bookkeeping Services?
Click On The Link Below:
This guide will help you learn what to look for in outsourced construction accounting.
Need Help Now?
Call Sharie 206-361-3950
Thank you very much, and I hope you understand we do care about you and all contractors regardless of whether or not you ever hire our services.
Bye for now until our next episode here on the Contractors Success MAP Podcast.
Warm Regards,
Randal DeHart | The Contractors Accountant
For Contractors Who Prefer
To Do Your Bookkeeping
Most Contractors Setup QuickBooks Desktop Version In One Of Three Ways:
#1 EZ Step Interview inside QuickBooks Setup
#2 Asked Their Tax Accountant To Setup QuickBooks
#3 They Attended A How To Setup QuickBooks Class Or Seminar
And QuickBooks Does Not Work The Way They Want It Too!
The Answer:
Contractors_Success_MAP, Contractors_Success_Marketing_Accounting_Production, Contractor_Bookkeeping_Services, QuickBooks_For_Contractors, QuickBooks_For_Contractors,