Jun 22, 2018
This Podcast Is Episode Number 0275, And It Will Be About Four Project Management Tips and Tricks for Construction Contractors
Today's Guest Article Is From Chanell Alexander
----------------------------------------------------------------------------------
Capital projects bring a numerous amount of moving parts for construction contractors to regulate as project managers. Once someone scores the bid, the planning and strategy almost begin immediately. The leadership of the team, budget, design quality, and management of time rests on the head of the contractor. How can these professionals diminish the stress and stay on task? Read on for four project management tips and tricks for construction contractors.
Make Planning a Daily Practice
Contractors should always go into every project with a comprehensive construction plan that includes a strategy for budgets, hiring, and procurement for suppliers. Monitoring these developments should be a routine practice. Contractors should spend at least 10 to 20 minutes a day to assess how progress is being made regarding budgets, productivity, and deadlines. Plans should be revised and redeveloped as needed, and spending each day on planning allows contractors to immediately react to a scope or budget change before waiting too long to address potential problems before they spiral out of control.
Install Mechanisms for Team Collaboration
Communication is vital in any project, but even more so in a capital construction project. Safety, and staying in line with project scope depends on it. Since most of the work is done in the field, it may be difficult for workers to ask a question or for contractors to have the time to answer them. Using a team collaboration platform, like Workfront, can help contractors answer questions, spread news, and update the team on relevant information.
Assign Tasks Digitally and Track Time
Utilizing a project management system is going to make managing a capital project move a lot smoother. Asana is another excellent choice for a user-friendly project management app to assign and track progress. The app can allow contractors to multi-task, store important documents, reduce emails, and quickly check the development of the project. Asana also integrates with Harvest, a time tracking application that allows workers to track their time so managers can immediately send out invoices from the app. Managers can keep records of invoices and project scheduling using both applications together. There are also other project management tools available for contractors to find the system that best works for them. This project management TrustMap can help managers determine what tool is best for their use case.
Use a System to Help with Inventory
It is easy for managers to become overwhelmed when it comes to ordering supplies and managing inventory for capital projects. This is why it is crucial to have systems to allow project managers to estimate how many materials they will need depending on the project scope. Using an inventory management system can help reduce waste and over-ordering to decrease the cost of a product.
---
The Wrap Up
Managing a capital project can be a tough gig. Having to hire the right talent, maintain inventory, stay on-budget, and adhere to the needs of clients. However, project management tools and some savvy planning can help managers keep the train from going off of the rails. While project managers experience struggles regardless of the industry, construction contractors have unique obstacles that the right system and strategy can remove.
---
About The Author:
Chanell Alexander currently resides in Atlanta, GA. When she's not traveling and trying new restaurants in the Metro Atlanta area, she writes about the latest technology and tools for TrustRadius.
Sources:

12 Proven Time Management Tips for Construction Project Managers, www.clockshark.com/Blog/12-proven-time-management-tips-construction-project-managers/

Who Else Wants More Profitable Construction Projects?, www.clockshark.com/Blog/else-wants-profitable-construction-projects/
Download The Contractors APP Now!
Access code: FEAHEROS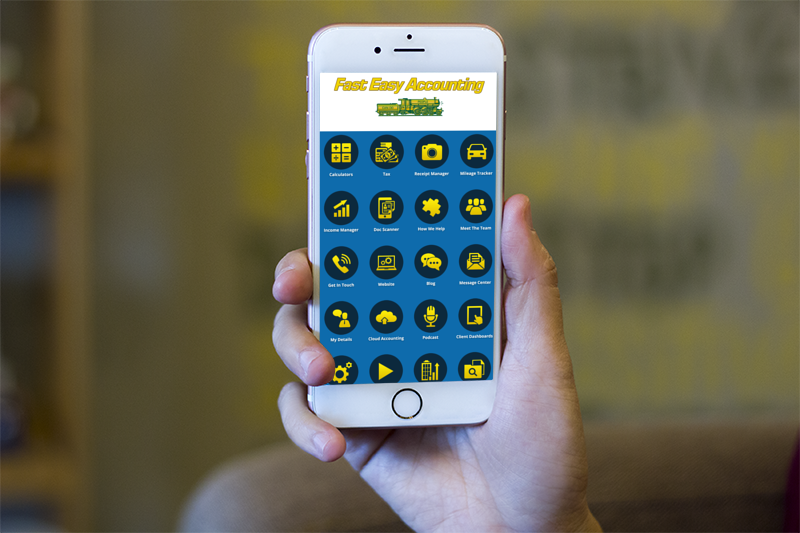 The QR Code Below Will Go
Apple Or Android Store
Whichever One
You Need
Simply scan the QR code below or search for 'MyAccountants' in the App Store and enter the Access code: FEAHEROS to utilize the powerful App features and capabilities, and benefit from having our Construction Accounting App at your fingertips, 24/7.

Access code: FEAHEROS
Or click to download the Contractors APP now from the App or Android store
Click here to download the App on iOS:
Click here to download the App on Android: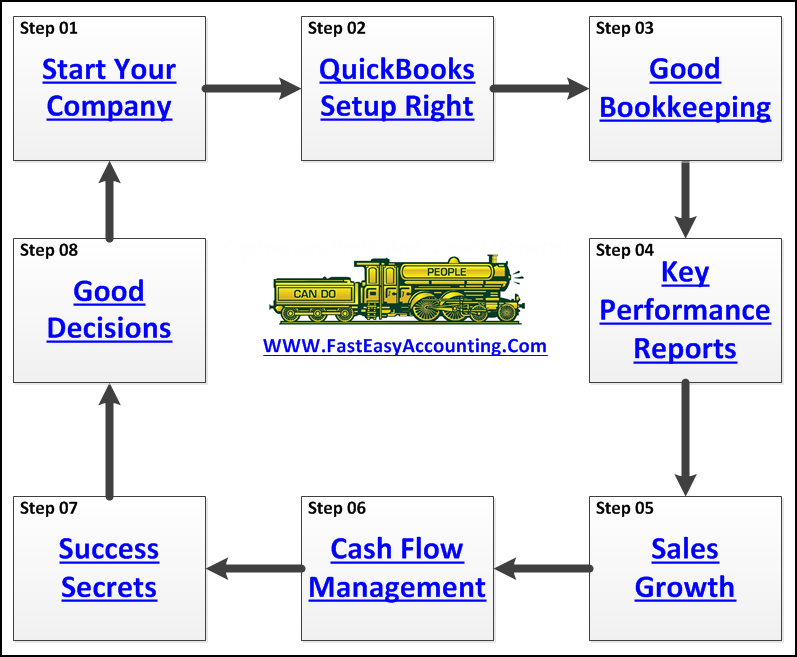 I trust this podcast helps you understand that outsourcing your contractor's bookkeeping services to us is about more than just "doing the bookkeeping"; it is about taking a holistic approach to your entire construction company and helping support you as a contractor and as a person.
We Remove Contractor's Unique Paperwork Frustrations
We understand the good, bad and the ugly about owning and operating construction companies because we have had several of them and we sincerely care about you and your construction company!
That is all I have for now, and if you have listened to this far please do me the honor of commenting and rating the Podcast www.FastEasyAccounting.com/podcast Tell me what you liked, did not like, tell it as you see it because your feedback is crucial and I thank you in advance.
You Deserve To Be Wealthy Because You Bring Value To Other People's Lives!
I trust this will be of value to you and your feedback is always welcome at www.FastEasyAccounting.com/podcast
This Is One more example of how Fast Easy Accounting is helping construction company owners across the USA including Alaska and Hawaii put more money in the bank to operate and grow your construction company. Construction accounting is not rocket science; it is a lot harder than that, and a lot more valuable to construction contractors like you so stop missing out and call Sharie 206-361-3950 or email sharie@fasteasyaccounting.com
Contractor Bookkeeping Done For You!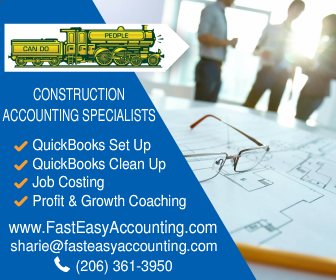 Thinking About Outsourcing Your Contractors Bookkeeping Services?
Click On The Link Below:
This guide will help you learn what to look for in outsourced construction accounting.
Need Help Now?
Call Sharie 206-361-3950
Thank you very much, and I hope you understand we do care about you and all contractors regardless of whether or not you ever hire our services.
Bye for now until our next episode here on the Contractors Success MAP Podcast.
About The Author:

For Contractors Who Prefer
To Do Your Bookkeeping
Most Contractors Setup QuickBooks Desktop Version In One Of Three Ways:
#1 EZ Step Interview inside QuickBooks Setup
#2 Asked Their Tax Accountant To Setup QuickBooks
#3 They Attended A How To Setup QuickBooks Class Or Seminar
And QuickBooks Does Not Work The Way They Want It Too!
The Answer: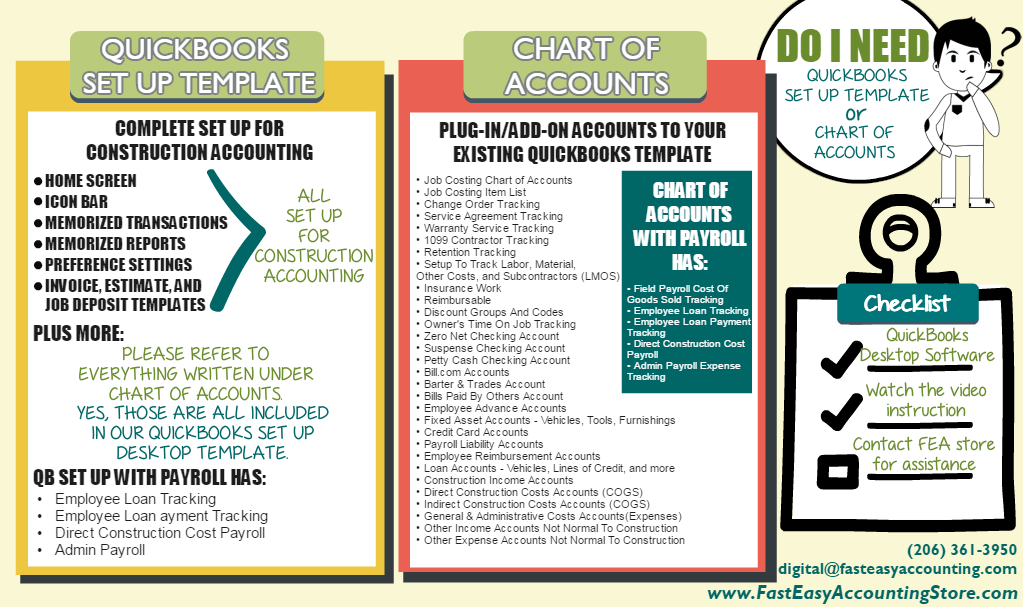 Short List Of Construction Contractors We Serve
Additional QuickBooks Templates, Resources, And Services
QuickBooks Set Up TemplatesSolopreneurQuickBooks Chart Of AccountsFree StuffQuickBooks Item Lists TemplatesConsulting

We Serve Over 100 Types Of Contractors So If Your Type Of Company Is Not Listed
Please Do Not Be Concerned Because If You Are A Contractor
There Is A Good Chance We Can Help You!
Additional QuickBooks Templates, Resources, And Services
QuickBooks Set Up Templates Solopreneur

QuickBooks Chart Of Accounts Free Stuff

QuickBooks Item Lists Templates Consulting

We Serve Over 100 Types Of Contractors So If Your Type Of Company Is Not Listed
Please Do Not Be Concerned Because If You Are A Contractor
There Is A Good Chance We Can Help You!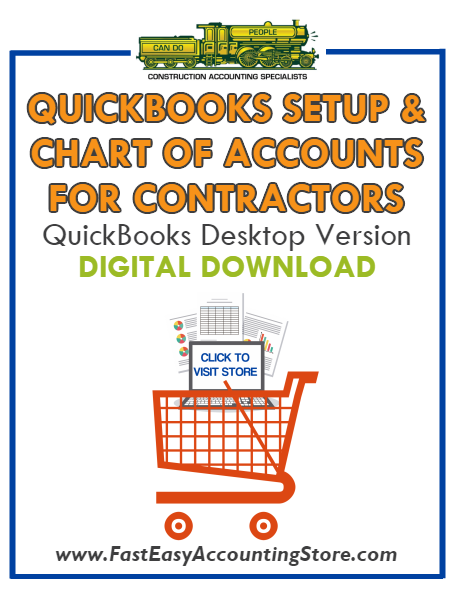 If you are a blogger, who writes about construction we would like to hear from you.
Contractors_Success_MAP, Contractors_Success_Marketing_Accounting_Production, Contractor_Bookkeeping_Services, QuickBooks_For_Contractors, QuickBooks_For_Contractors,Contractors_Success_Map_Four_Project_Management_Tips_and_Tricks_for_Construction_Contract