Nov 9, 2018
This Podcast Is Episode Number 0294, And It Will Be About
Risks Construction Contractors Face While On The Job
Today's Guest Article Is From Rachel Porter
Content Specialist At Custom Contractors Insurance


Many people look at someone who has made it as a contractor and often find themselves wishing they were contractors too. After all, contractors are their own bosses, with flexible hours and, more often than not, a much-higher pay at the end of the day.
Indeed, being a contractor has its perks. However, it's hardly a walk in the park. As a matter of fact, contractors probably face more risks compared to regular employees, and they will always need construction contractors insurance to protect themselves.
Let's take a look at some of the risks contractors face while doing their job.
---
Damage to or loss of tools and equipment
For contractors, their tools and equipment are their bread and butter. There is no way they can do their job and deliver what's required of them if their equipment are damaged and stolen, and in the contracting business, both are very real possibilities. Aside from the risk of workers damaging their tools one way or another, it's also not uncommon for thefts to happen at a construction worksite.
Competition prices taking a dive
So a responsible contractor takes pride in the quality of his work, and his rates are commensurate to the kind of results that he delivers. However, a contractor might have competitors who are more than willing to bid projects below cost just so they can create some cash flow for their operations. Some do this hoping to buy out projects or earn extra profit by way of change orders. In any case, when competitors take a dive, it makes acquiring new work even harder.
The seasonal slowness
Unless a contractor is based in the warmer regions of the United States, he will likely experience a work slowdown whenever winter comes. There is no way a contractor can work when the ground is frozen and covered by two feet of snow. The freezing winds will also make an icicle of any worker who even tries to work at a certain height.

Then again, even warmer climates do not guarantee continuous work. Economic downturns can make finding contracts more difficult regardless of the weather.
Flawed finished product
A contractor should always comply with safety standards and building codes, because the alternative really hurts. If the finished project is defective in any way because it's not up to local, state, and federal building regulations, the client who commissioned the project will likely ask the contractor for a reimbursement, and that could bring that contractor's company down.
Missing deadlines
Clients will always want their project to be finished on time, as agreed. However, as the project goes underway, so many things can happen that might delay it. Equipment might break down, materials are delivered late, or any other unforeseen hitches might occur. That's why contractors who know and understand the value of keeping deadlines always keep their communication lines with their clients open, so if some inevitable delay happens, clients will get a heads-up and amend the contract to move the deadline.
Worker and third-party injuries
A contractor will always be ultimately liable for any injuries that could happen within the work site. A worker or third parties like clients visiting the site could get injured, and the contractor could potentially find himself at the receiving end of a claim that could ruin his company financially.
---
CONCLUSION:
Thankfully, contractors insurance can help contractors weather any of these risks. General liability insurance, for instance, would serve them well when it comes to third-party injuries. Workers' Compensation Insurance, on the other hand, can take care of any employee who might get hurt.
So the next time you catch yourself daydreaming about quitting your job and becoming a full-time contractor, always remind yourself to prepare for all the risks and responsibilities that come with it.
---
About The Author: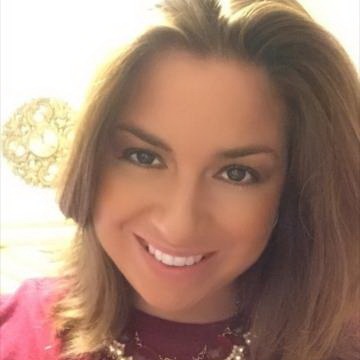 Rachel Porter is the content specialist at Custom Contractors Insurance. Since 2011, Custom Contractors Insurance Insurance has helped contractors of all kinds find affordable insurance across the country. Their goal is to provide a policy that will protect you, your business, and your clients at an affordable price.
The Information Shown Below Is From Fast Easy Accounting
The Information Shown Below Is From Fast Easy Accounting


Download The Contractors APP Now!
Access code: FEAHEROS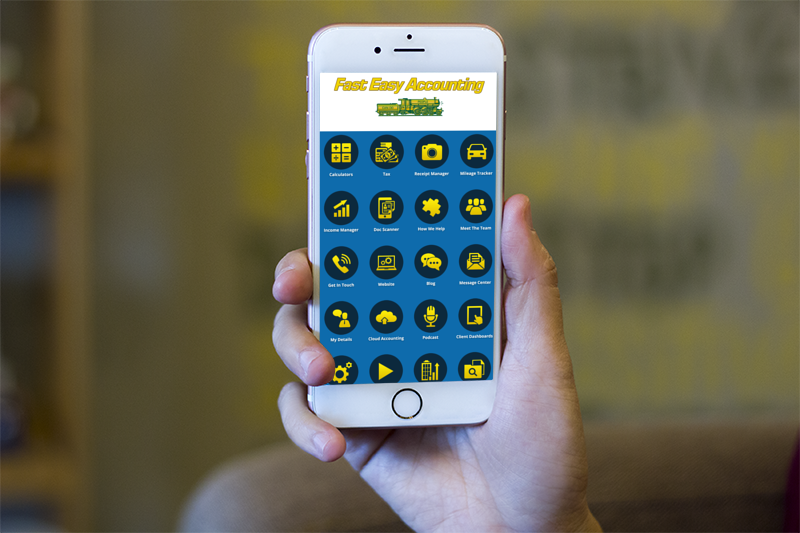 The QR Code Below Will Go
Apple Or Android Store
Whichever One
You Need
Simply scan the QR code below or search for 'MyAccountants' in the App Store and enter the Access code: FEAHEROS to utilize the powerful App features and capabilities, and benefit from having our Construction Accounting App at your fingertips, 24/7.

Access code: FEAHEROS
Or click to download the Contractors APP now from the App or Android store
Click here to download the App on iOS:
Click here to download the App on Android: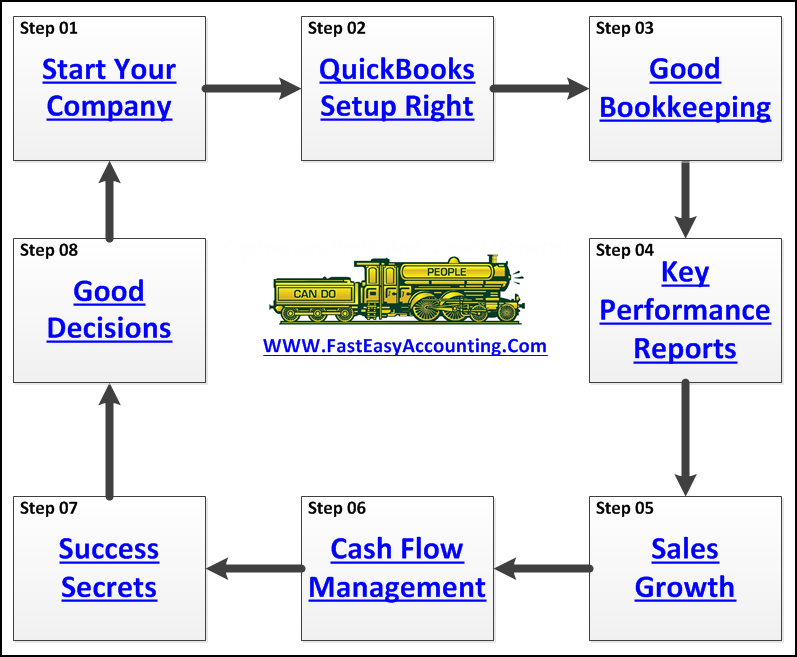 I trust this podcast helps you understand that outsourcing your contractor's bookkeeping services to us is about more than just "doing the bookkeeping"; it is about taking a holistic approach to your entire construction company and helping support you as a contractor and as a person.
We Remove Contractor's Unique Paperwork Frustrations
We understand the good, bad and the ugly about owning and operating construction companies because we have had several of them and we sincerely care about you and your construction company!
That is all I have for now, and if you have listened to this far please do me the honor of commenting and rating the Podcast www.FastEasyAccounting.com/podcast Tell me what you liked, did not like, tell it as you see it because your feedback is crucial and I thank you in advance.
You Deserve To Be Wealthy Because You Bring Value To Other People's Lives!
I trust this will be of value to you and your feedback is always welcome at www.FastEasyAccounting.com/podcast
This Is One more example of how Fast Easy Accounting is helping construction company owners across the USA including Alaska and Hawaii put more money in the bank to operate and grow your construction company. Construction accounting is not rocket science; it is a lot harder than that, and a lot more valuable to construction contractors like you so stop missing out and call Sharie 206-361-3950 or email sharie@fasteasyaccounting.com
Contractor Bookkeeping Done For You!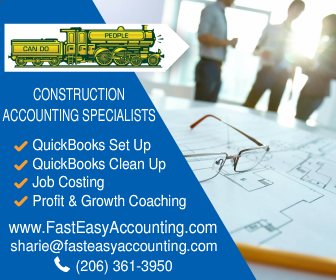 Thinking About Outsourcing Your Contractors Bookkeeping Services?
Click On The Link Below:
This guide will help you learn what to look for in outsourced construction accounting.
Need Help Now?
Call Sharie 206-361-3950
Thank you very much, and I hope you understand we do care about you and all contractors regardless of whether or not you ever hire our services.
Bye for now until our next episode here on the Contractors Success MAP Podcast.
For Contractors Who Prefer
To Do Your Bookkeeping
Most Contractors Setup QuickBooks Or Xero Online Accounting Using:
#1 EZ Step Interview inside QuickBooks Setup
#2 Asked Their Tax Accountant To Setup QuickBooks
#3 They Attended A How To Setup QuickBooks Class Or Seminar
And QuickBooks Does Not Work The Way They Want It Too!
The Answer: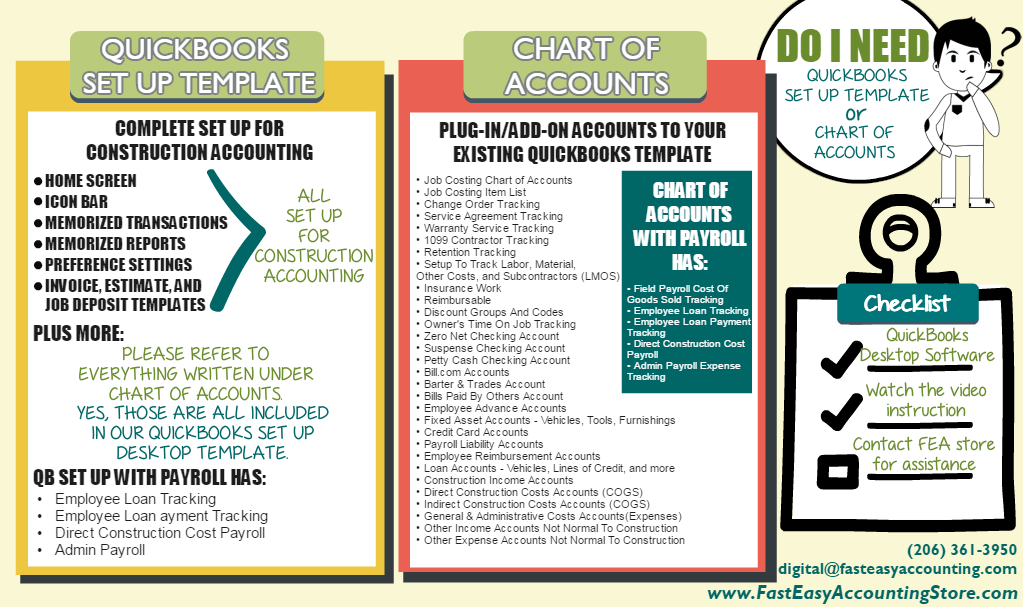 Short List Of Construction Contractors We Serve
Additional QuickBooks Templates, Resources, And Services
QuickBooks Set Up TemplatesSolopreneurQuickBooks Chart Of AccountsFree StuffQuickBooks Item Lists TemplatesConsulting

We Serve Over 100 Types Of Contractors So If Your Type Of Company Is Not Listed
Please Do Not Be Concerned Because If You Are A Contractor
There Is A Good Chance We Can Help You!
Additional QuickBooks Templates, Resources, And Services
QuickBooks Set Up Templates Solopreneur

QuickBooks Chart Of Accounts Free Stuff

QuickBooks Item Lists Templates Consulting

We Serve Over 100 Types Of Contractors So If Your Type Of Company Is Not Listed
Please Do Not Be Concerned Because If You Are A Contractor
There Is A Good Chance We Can Help You!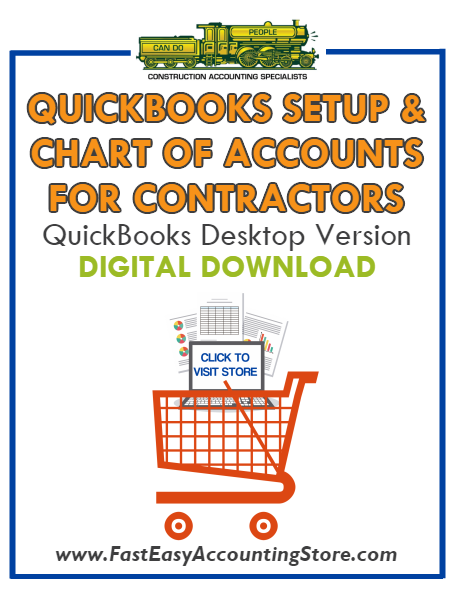 If you are a blogger, who writes about construction we would like to hear from you.
Contractors_Success_MAP, Contractors_Success_Marketing_Accounting_Production, Contractor_Bookkeeping_Services, QuickBooks_For_Contractors, QuickBooks_For_Contractors,Contractors_Success_Map_Risks_Contractors_Face_While_On_The_Job