Dec 29, 2018
This Podcast Is Episode Number 0295, And It Will Be About The Highlights Of Our 2018 And Some Helpful Reminders
It's been another great year for Fast Easy Accounting. For those of you who have been with us through all these years, we appreciate your support; without our contractor clients, subscribers, podcast listeners, blog readers, and guest bloggers, we wouldn't get to where we are today.
As we look back on our 2018, I hope your fondest memories will include the time you've spent with all the things you love and are passionate about. And because we love what we do and we are passionate about serving our contractor friends - for us, this year was all about empowering your contracting business by continually providing you with outstanding products, high-quality services, and dependable resources for your bookkeeping and accounting needs.
Year-In-Review
We believe that knowledge is power and having access to the best available information is an important aspect for us to serve you better. Our team attended in-person seminars and conventions, and took in-person and online classes, to keep up with technology and enrich our profession. As the website administrator, I attended a Google Cloud event (I won't bore you with the details) and marketing classes which I think would truly benefit you as well (watch out for my blog post of recommendations for 2019 in case you're interested).
We've done quite a few exciting changes to our main site and over at the store. You can now easily navigate our Menu with all the helpful links still in place and the orange buttons at the top to quickly access the pages. We've also included a Search Bar and a Help section. Our blog has grown tremendously and to deliver more content, articles are also posted on Tuesdays written by our reliable and excellent guest bloggers. Our online store continues to evolve as we make way for more products and services.
What better way to cap off this year than to get better insight and deeper understanding of your construction company? We don't want you to miss out on these best selling products and services in our Fast Easy Accounting store.
Contractor Bookkeeping Review- A 36-Point list of the current issues with your bookkeeping file for $29.95 only. PDF with 30-Minute, 1-Hour, or 2-Hour consultation packages are available.
Contractor Business Performance Report- Assess your business data and make better decisions for your company. Get a PDF report for $29.95 or choose from 30-Minute, 1-Hour, or 2-Hour consultation with Randal DeHart.
Contractor Payment Application- Keep track of your current project's information, invoices, change orders, and payment details the fast and easy way - all built in Excel. Starts with $97 for 1 Application. Available in 2, 3, 5, 10, and 15 Applications.
Early this year, we launched our mobile app. This App was designed to provide every service you could ask from us. We've put your favorite business systems, invaluable tools and features such as calculators, tax tables, logbooks, receipt and income management, instant access to the latest financial news and information and valuable company info, directly from us. With all this on one App, our App will likely be your go-to tool in the future.
It's available for iPhone, iPad and Android Devices completely free of charge right now! Enjoy our App with our compliments!

Helpful Reminders From Sharie:
Be mindful of the paperwork that needs to be stamped on or before December 31st.
Payroll – Did you take any personal payroll (S-Corp) If not, it may impact your personal deductions.
IRA - 401K - Making those final payments before midnight on December 31. (Do not wait until 11:59 PM) Some plans allow you to make payments until April 15th (double check the dates– do not assume)
Income – Getting one last customer invoice and receiving the payment (last minute purchases to count on 2018 taxes (expenses or larger item which qualifies for depreciation)
Do not expect to be able to file your annual taxes on January 1, 2019.
Visit https://www.irs.gov/ for the official 2019 Filing Season Start Date.
Prepare W-2s and pass them out as soon as possible – remember to keep a copy.
W-2's and 1099's have a deadline of January 31st to be mailed out to your employees and 1099 contractors. Be proactive and send out W-9's now; thereby asking for Federal Tax ID or Social Security Number now.
Think about your company tax filing status.
I recommend changing from a Sole Prop to an S-Corp. Setting up an S-Corp is done with the Secretary of State in your state. Note, a few states only accept forms from a third party service. If you are currently an LLC - my recommendation is still to become an S-Corp. If not, change your tax filing status to be treated as an S-Corp. The form needed from the IRS is a Form 2553. https://www.irs.gov/pub/irs-pdf/f2553.pdf Unlike many State Agencies, the IRS does not charge to file their forms. You are asking the IRS to change how your company is treated. Why is this important? Because the IRS will only accept the form for the current year in January – February (pushing the deadline to March 15th is risky) otherwise the approval will be for the next year (meaning starting in January 2020) instead of January 2019.
Quick Tip: Late Penalties to State and Federal Government Agencies are increasing, and they are looking back at filing dates of past returns for additional fees. It's very expensive to borrow money from the government. In case you need it, it never hurts to ask for a payment plan. Rule of Thumb When Asking: Be Nice, Be Polite. Ask for a payment plan to be extended for as long as possible and with payments as low as possible. Sometimes no matter how you ask – the person you are talking to is not helpful, but usually, if it is within the rules they will help you out. Cash Flow - Every little bit helps!
In Conclusion:
Helping Contractors around the world is one of the reasons we added the FastEasyAccountingStore.com
Follow our blogs, listen to Contractor Success M.A.P. Podcast. We Appreciate Our Visitors, Listeners, and Subscribers. – Thank You!!
Please feel free to download all the Free Forms and Resources that you find useful for your business.
The Information Shown Below Is From Fast Easy Accounting


Download The Contractors APP Now!
Access code: FEAHEROS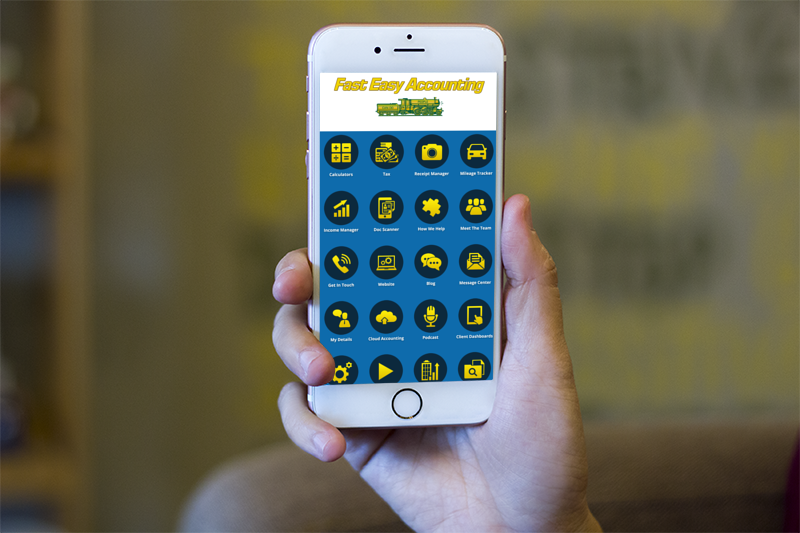 The QR Code Below Will Go
Apple Or Android Store
Whichever One
You Need
Simply scan the QR code below or search for 'MyAccountants' in the App Store and enter the Access code: FEAHEROS to utilize the powerful App features and capabilities, and benefit from having our Construction Accounting App at your fingertips, 24/7.

Access code: FEAHEROS
Or click to download the Contractors APP now

from the App or Android store
Click here to download the App on iOS:
Click here to download the App on Android:
About The Author: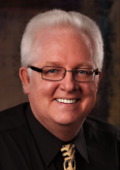 Randal DeHart, PMP, QPA is the co-founder of Business Consulting And Accounting in Lynnwood Washington. He is the leading expert in outsourced construction bookkeeping and accounting services for small construction companies across the USA. He is experienced as a Contractor, Project Management Professional, Construction Accountant, Intuit ProAdvisor, QuickBooks For Contractors Expert and Xero Accounting Specialist. This combination of experience and skill sets provides a unique perspective which allows him to see the world through the eyes of a contractor, Project Manager, Accountant, and construction accountant. This quadruple understanding is what sets him apart from other Intuit ProAdvisors and Xero accountants to the benefit of all of the construction contractors he serves across the USA. Visit http://www.fasteasyaccounting.com/randal-dehart/ to learn more.
Our Co-Founder Randal DeHart - Is a Certified PMP (Project Management Professional) with several years of construction project management experience. His expertise is construction accounting systems engineering and process development. His exhaustive study of several leading experts including the work of Dr. W. Edward Deming, Michael Gerber, Walter A. Shewhart, James Lewis and dozens of others was the foundation upon which our Construction Bookkeeping System is based and continues to evolve and improve. Check out our Contractor Success Map Podcast on iTunes and Follow Randal on Google+

We are here to Help "A Little or A Lot" depending on your needs.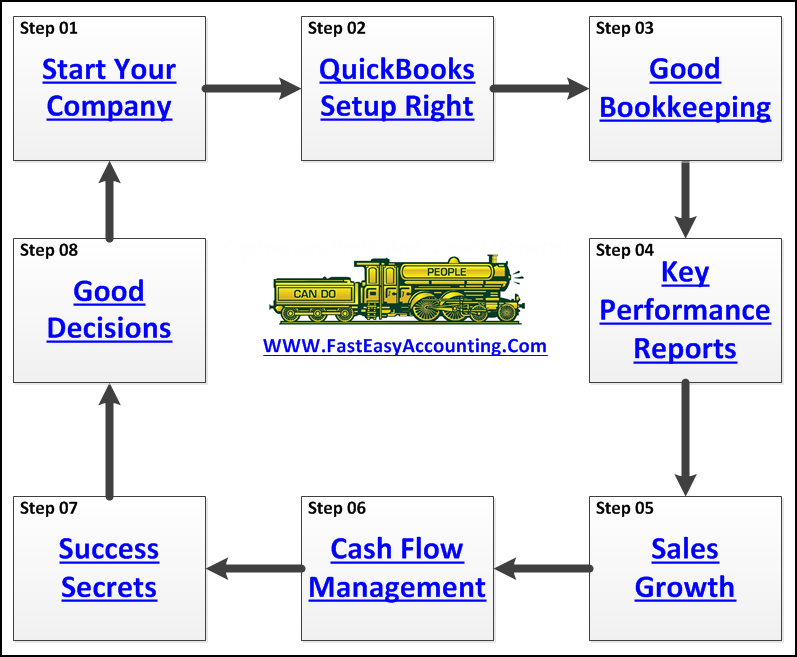 I trust this podcast helps you understand that outsourcing your contractor's bookkeeping services to us is about more than just "doing the bookkeeping"; it is about taking a holistic approach to your entire construction company and helping support you as a contractor and as a person.
We Remove Contractor's Unique Paperwork Frustrations
We understand the good, bad and the ugly about owning and operating construction companies because we have had several of them and we sincerely care about you and your construction company!
That is all I have for now, and if you have listened to this far please do me the honor of commenting and rating the Podcast www.FastEasyAccounting.com/podcast Tell me what you liked, did not like, tell it as you see it because your feedback is crucial and I thank you in advance.
You Deserve To Be Wealthy Because You Bring Value To Other People's Lives!
I trust this will be of value to you and your feedback is always welcome at www.FastEasyAccounting.com/podcast
This Is One more example of how Fast Easy Accounting is helping construction company owners across the USA including Alaska and Hawaii put more money in the bank to operate and grow your construction company. Construction accounting is not rocket science; it is a lot harder than that, and a lot more valuable to construction contractors like you so stop missing out and call Sharie 206-361-3950 or email sharie@fasteasyaccounting.com
Contractor Bookkeeping Done For You!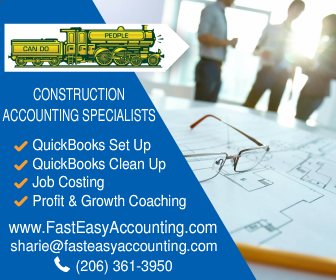 Thinking About Outsourcing Your Contractors Bookkeeping Services?
Click On The Link Below:
This guide will help you learn what to look for in outsourced construction accounting.
Need Help Now?
Call Sharie 206-361-3950
Thank you very much, and I hope you understand we do care about you and all contractors regardless of whether or not you ever hire our services.
Bye for now until our next episode here on the Contractors Success MAP Podcast.

Our Workflow Removes Your Paperwork Frustrations
For Contractors Who Prefer
To Do Your Bookkeeping
Most Contractors Setup QuickBooks Or Xero Online Accounting Using:
#1 EZ Step Interview inside QuickBooks Setup
#2 Asked Their Tax Accountant To Setup QuickBooks
#3 They Attended A How To Setup QuickBooks Class Or Seminar
And QuickBooks Does Not Work The Way They Want It Too!
The Answer: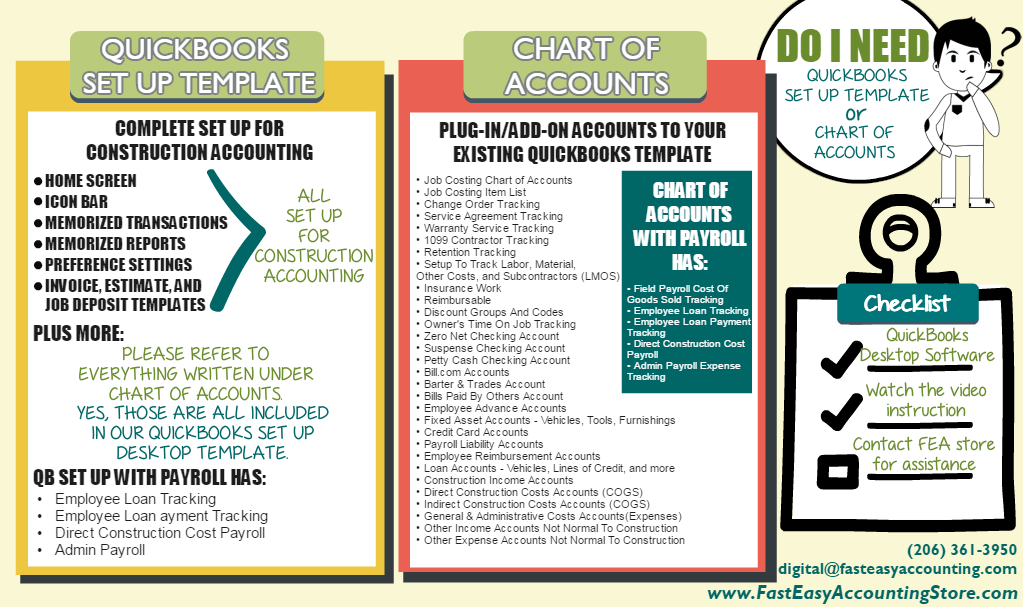 Short List Of Construction Contractors We Serve
Additional QuickBooks Templates, Resources, And Services
QuickBooks Set Up TemplatesSolopreneurQuickBooks Chart Of AccountsFree StuffQuickBooks Item Lists TemplatesConsulting

We Serve Over 100 Types Of Contractors So If Your Type Of Company Is Not Listed
Please Do Not Be Concerned Because If You Are A Contractor
There Is A Good Chance We Can Help You!
Additional QuickBooks Templates, Resources, And Services
QuickBooks Set Up Templates Solopreneur

QuickBooks Chart Of Accounts Free Stuff

QuickBooks Item Lists Templates Consulting

We Serve Over 100 Types Of Contractors So If Your Type Of Company Is Not Listed
Please Do Not Be Concerned Because If You Are A Contractor
There Is A Good Chance We Can Help You!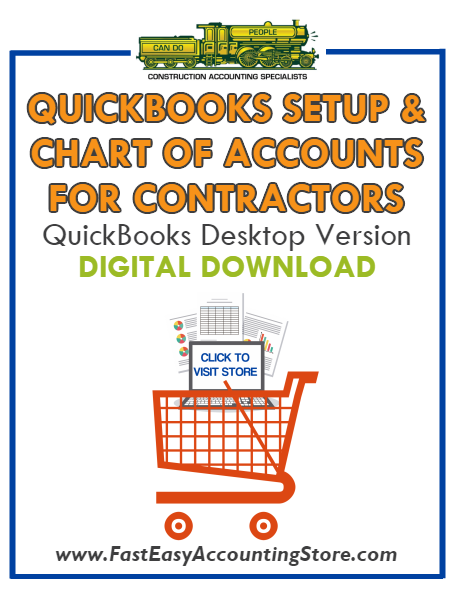 If you are a blogger, who writes about construction we would like to hear from you.
Contractors_Success_MAP, Contractors_Success_Marketing_Accounting_Production, Contractor_Bookkeeping_Services, QuickBooks_For_Contractors, QuickBooks_For_Contractors,Contractors_Success_Map_The_Highlights_Of_Our_2018_And_Some_Helpful_Reminders