May 31, 2019
This Podcast Is Episode Number 0317, And It Will Be About Five Basic Construction Accounting Tasks To Complete Every Month
Proper construction accounting is all about the details. The answers you need to operate and grow your company are in reports. Everything starts with cash because "cash is fact, profit is an opinion." All transactions in the bank account of your construction accounting system no matter if it is QuickBooks or Xero, must be assigned to the proper accounts:
Income
Job Deposits
Payroll
Taxes
Cost of Goods Sold (Direct and Indirect Costs including Labor, Material, Other and Subcontractors)
Other costs including permits, plans, bills from suppliers, and purchases on your personal credit cards
Overhead
These tasks form the solid foundation of your small business. As a small business owner, you have more important things to do than to keep your own books. We take care of your books for you, so you can get back to the job of running your business and generating profits.
1. Bank Reconciliation
Reconciling your business checking account each month allows us to keep your bank account, accounting, and taxes up-to-date. Having us reconcile your account each month allows you to:
Identify lost checks, lost deposits, and unauthorized wire transactions.

Detect and prevent excess/unjustified bank charges and ensures transactions are posted correctly by your bank.

Detect and prevent embezzlement of funds from within your company.

Know how your business is doing. You can't really know unless all accounts are reconciled and properly accounted for on your financial statement.

Manage your cash more effectively. Proper management of funds not only saves money, but it also makes money for you.

Protect yourself. By timely reconciling and promptly objecting to your bank about any unauthorized, fraudulent or forged checks presented to your bank and paid by that bank, you can relieve your agency of responsibility for the shortfall and transfer the risk to the bank. This reason to reconcile alone should be enough. Crime exists.

Sleep Better. You will sleep more peacefully at night knowing your bank accounts are reconciled, in balance and that all escrow funds, accounts, checks, and disbursed funds are properly accounted for.
2. Generate An Income Statement
An income statement, otherwise known as a profit and loss statement, basically adds an itemized list of all your revenues and subtracts an itemized list of all your expenses to come up with a profit or loss for the period.

An income statement allows you to:
Track revenues and expenses so that you can determine the operating performance of your business.

Determine what areas of your business are over-budget or under-budget.

I

dentify specific items that are causing unexpected expenditures. Like phone, fax, mail, or supply expenses.

Track dramatic increases in product returns or cost of goods sold as a percentage of sales.

Determine your income tax liability.
3. Generate A Balance Sheet
A balance sheet gives you a snapshot of your business' financial condition at a specific moment in time.

A balance sheet helps you:
Quickly get a handle on the financial strength and capabilities of your business.

Identify and analyze trends, particularly in the area of receivables and payables. For example, if your receivables cycle is lengthening, maybe you can collect your receivables more aggressively.

Determine if your business is in a position to expand.

Determine if your business can easily handle the normal financial ebbs and flows of revenues and expenses.

Determine if you need to take immediate steps to bolster cash reserves.

Determine if your business has been slowing down payables to forestall an impending cash shortage.
Balance sheets, along with income statements, are the most essential elements in providing financial reporting to potential lenders such as banks, investors, and vendors who are considering how much credit to grant you.

4. Ledger Clean Up

The general ledger is the core of your company's financial records. These records constitute the central "books" of your system. Since every transaction flows through the general ledger, a problem with your general ledger throws off all your books.

Having us review your general ledger system each month allows us to hunt down any discrepancies such as double billings or any unrecorded payments. Then we'll fix the inconsistencies, so your books are always accurate and kept in tip-top shape.

5. Consultation
Regular communication with your accountant ensures your issues and concerns are addressed. We are always available to spend time with you, so you fully understand how to interpret and utilize the financial information we provide. It is important you work with someone who has been where you are now and understand the accounting process and business challenges of a construction company owner.
In conclusion:
Construction accounting tells you what is working and what you should do more of to make more money. Keep in mind, when your bookkeeper takes shortcuts in the data entry, for example entering bulk numbers from credit statements for expenses in bulk instead of entering each transaction - your Financial and Job Costing Reports are totally worthless. These basic tasks are critical to your business advancement. We remove your paperwork frustrations and monthly accounting burden so you can focus more on operating and growing your construction company.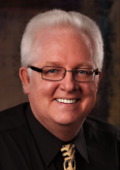 Randal DeHart, PMP, QPA is the co-founder of Business Consulting And Accounting in Lynnwood, Washington. He is the leading expert in outsourced construction bookkeeping and accounting services for small construction companies across the USA. He is experienced as a Contractor, Project Management Professional, Construction Accountant, Intuit ProAdvisor, QuickBooks For Contractors Expert and Xero Accounting Specialist. This combination of experience and skill sets provides a unique perspective which allows him to see the world through the eyes of a contractor, Project Manager, Accountant, and construction accountant. This quadruple understanding is what sets him apart from other Intuit ProAdvisors and Xero accountants to the benefit of all of the construction contractors he serves across the USA. Visit http://www.fasteasyaccounting.com/randal-dehart/ to learn more.
Our Co-Founder Randal DeHart - Is a Certified PMP (Project Management Professional) with several years of construction project management experience. His expertise is construction accounting systems engineering and process development. His exhaustive study of several leading experts including the work of Dr. W. Edward Deming, Michael Gerber, Walter A. Shewhart, James Lewis and dozens of others was the foundation upon which our Construction Bookkeeping System is based and continues to evolve and improve. Check out our Contractor Success Map Podcast on iTunes.
The Information Shown Below Is From Fast Easy Accounting
Download the Contractors APP today

from the App Store or Android Store
Access Code: FEAHEROS
Click here to download the App on Android:
Click here to download the App on iOS:
Simply scan the QR code or search for 'MyAccountants' in the App Store and enter the Access code: FEAHEROS to utilize the powerful App features and capabilities, and benefit from having our Construction Accounting App at your fingertips, 24/7."
PS: Even if you are not a Construction Contractor you will find a plenty of benefits in the app so we invite you to download it too! It's Free so why not?
---
When You Become A Client - Then we can tap into our resources of knowledge and strategy banks. We use the reports hidden in your QuickBooks in order to diagnose and understand your construction business and develop plans and help you implement a path to success for you and you alone because every contractor has unique Strengths, Weaknesses, Opportunities and Threats (S.W.O.T. Analysis) that when understood can lead to a Strategic Roadmap which cannot help but make a lot of money.
We Remove Contractor's Unique Paperwork Frustrations
For Construction Company Owners who do not need the full power of a QuickBooks for contractors and want 24/7 online access we offer Xero Accounting Online, and we have a custom setup for construction companies. Click Here For More.
This Is One More Example of how Fast Easy Accounting is helping construction company owners all across the USA including Alaska and Hawaii put more money in the bank to operate and grow your construction company. Construction accounting is not rocket science; it is a lot harder than that, and a lot more valuable to people like you so stop missing out! Call Sharie 206-361-3950 or sharie.com and schedule your no charge one-hour consultation.
Profitable Contractors and Construction Company owners have known about the value of outsourced bookkeeping services and contractor coaching services like ours for a long time, and now you know about it too!
Thank You For Reading This Far, And I Hope You Understand we really do care about you and all contractors regardless of whether or not you ever hire our services.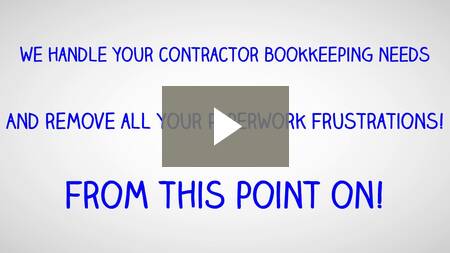 We Scan Your Receipts, And Invoices link the appropriate transactions to QuickBooks or Xero Accounting Online depending on the construction accounting service you are using and provide ongoing Cloud Based Contractors Bookkeeping Services by accountants who understand construction.

Thinking About Outsourcing Your Contractors Bookkeeping Services To Save Time And Money?
Click On The Button Below To Download A Free Guide
Need Help Now?
Call Sharie 206-361-3950
We Are Xero Accounting Experts Specializing In Construction Bookkeeping Services
---

Most Contractors Setup QuickBooks Desktop Version In One Of Three Ways:
#1 EZ Step Interview inside QuickBooks Setup
#2 Asked Their Tax Accountant To Setup QuickBooks
#3 They Attended A How To Setup QuickBooks Class Or Seminar
And QuickBooks Does Not Work The Way They Want It Too!
The Answer:
Download the Contractors APP today

from the App or Android store