The use of technology in construction has come a long way. Many articles have already been written about how construction has been sluggish in adopting new advancements in technology compared to other business sectors. However, more and more companies, especially small construction businesses, have been open to using technology to improve their operations.
Any change is difficult–especially in business. Changing how things have always been done in the past involves a lot of effort, persistence, and flexibility, not to mention financial investment. To sustain the interest and efforts towards these changes, it's crucial to fully understand and not lose sight of the benefits of adopting technology. For businesses, increasing the bottom line and reducing costs are always practical reasons to leap.
Here are the ways technology helps construction businesses reduce costs:
Pre-construction Process
From bidding up to gathering the materials and workforce required for a project, there are many inefficiencies that technology can solve. Relying on paper or even disparate systems can cost different stakeholders a lot of time and money in the pre-construction phase.
Careful planning helps contractors prepare for a project where delays are minimized; budgets are accurately forecasted and adhered to, and, ideally, different apparent and hidden risks are identified and mitigated. This applies to various participants in a project. Planning is equally vital if you are a subcontractor or supplier to a big project.
End-to-end project management software tailored to construction projects solves many of these issues. It also serves as a single source of truth for different participants in the project. Traditionally, most documents like plans and blueprints are in the form of hard copies, making it difficult to communicate changes and practice dynamic version control. The time spent passing on and confirming new information is necessary when dealing with paper references. These are eliminated when plans and documents are digitized. Not only is time saved, but errors and miscommunication are greatly minimized.
The transparency and efficiency resulting from embracing technology in the pre-construction phase pay off beyond the savings when plans are created. The increased efficiency and transparency also foster timely progress and early discovery of issues when the project is in full swing.
Business Operations
For smaller contractors and construction businesses, ensuring that back-office operations are as error-free and optimized as possible is crucial, especially with the razor-thin margins in the industry. While those on the job site are hard at work ensuring that services, labor, and materials are delivered up to the client's expectations, those who work inside offices to support projects, especially on the finance side, benefit significantly from technology in optimizing work–ensuring that precious hours are used in high-value activities instead of being consumed by repetitive and easily-automated tasks.
Accounts receivables, accounts payable, payroll, and general accounting functions are among those where embracing technology makes an immediate impact. Many of those in construction accounting already use spreadsheets to manage accounts and finance.
Construction accounting has complexities that require different approaches where using disjointed spreadsheets can fall short. Additionally, relying on spreadsheets and manual file management opens up businesses to risky errors that lead to poor records, inaccurate data, and poor decision-making.
Another area where technology can save construction businesses from losing profits and time complies with legal requirements. For payments, a fundamental but often unwieldy portion of credit management is ensuring that all projects worked on are protected by lien rights. States have varying requirements to preserve mechanics' lien rights. Staying on top of preliminary notices can be cumbersome, yet overlooking them can cost big. Automating notice tracking and filing through lien management software is a must for contractors, subcontractors, and material suppliers working on multiple projects.
On The Job Site
One of the most powerful benefits of using software in construction is improved communication. The ability of different construction participants to stay on the same page as far as the progress of the project and the necessary hand-offs and confirmations are simplified and streamlined using tailored software. Even emails can get unwieldy and disjointed quickly and cause "email blindness" that discourages people from checking communication in real-time due to email communication's bulky and lengthy nature.
Through features that ensure transparency and clear communication that construction software often offers, participants can focus on their project roles instead of digging through mountains of messages and relaying information to multiple point-people. The use of mobile devices amplifies these benefits. Most software in construction can be accessed through tablets and phones, offering businesses a cost-effective way to communicate in real-time.
Drone Technology
To those who have embraced drone technology, the pay-off has been manifold. Drones help construction businesses in many ways, from reduced staffing needs for site surveys and monitoring to using drones in conjunction with AI to monitor the efficiency and productivity of those on the job site. Drone technology also helps contractors map out the construction process even before resources are delivered to the site, so less time is wasted moving resources and people around. Safety is also increased because previously hazardous tasks can be done via drones, such as monitoring high-rise projects.
Technology pays off
Adopting new technology is a challenge, but it's worthwhile when you know how you're benefiting. Whether you're the decision-maker for new technology investments or putting together a case to get buy-in for new tech, hopefully, this article has helped.
About The Guest Author: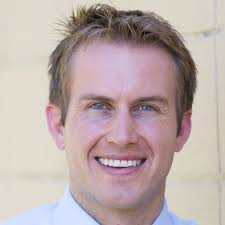 Patrick Hogan is the CEO of Handle.com, where they build software that helps contractors and material suppliers with lien management and payment compliance. The biggest names in construction use Handle on a daily basis to save time and money while improving efficiency.