Mar 3, 2017
This Podcast Is Episode Number 0206 And It Will Be About Saving Time & Increase Profits with Automated Data Entry
Today's Guests On The Podcast Is From Michelle Dulog and Chelsey Kruger Representing Personable Inc.
Do you feel like you're losing more and more time to tedious manual data entry? Manually entering financial transactions is no easy task and often times robs you of time better spent growing your business and improving your business experience. So what if you could automate data entry into QuickBooks and save 90% more time in the process? Now you can, with ScanWriter.
What is ScanWriter?
ScanWriter, developed by Personable Inc., is an easy to use automated data entry software. Its specially designed scan and populate technology helps business professionals across the world automatically enter financial transactions into QuickBooks, and other accounting softwares, from paper or PDF documents. ScanWriter aims to eliminate manual data entry, saving 90% more time for its users and relieving the physical stress associated with manual keying and typing.
Built for any business professional, ScanWriter boasts various features to ensure 100% accuracy with every QuickBooks import. In addition to its exclusive accuracy check features, the software offers custom QuickBooks mapping features like auto-populated recurring transaction types for increased time savings.
Its simple three-step process guides the user through data capture, data verification & mapping and data exporting.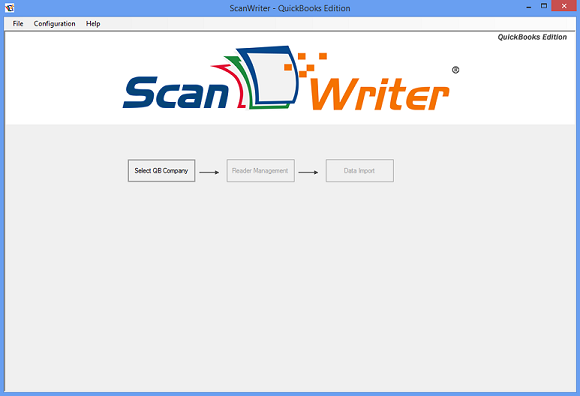 Just scan paper documents or browse for PDFs and watch ScanWriter rapidly capture every transaction. Easily customize, map and import transactions in to your QuickBooks file instantly.
Supported Document Types
Automate any computer-generated paper or PDF document:
bank statements
credit card statements
Vendor invoices
receipts
checks
general ledgers
more….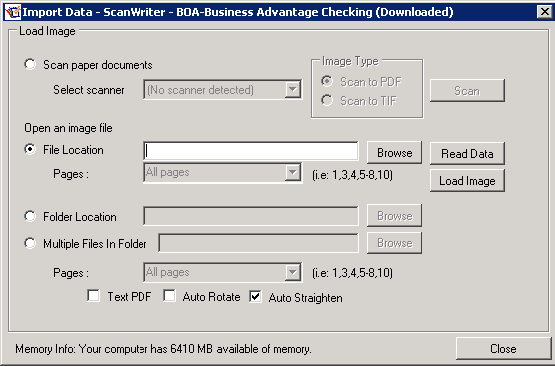 Speed
The software's proprietary technology captures data at 1-5 seconds per page. That means you can enter thousands of transactions in just minutes. ScanWriter's exclusive features help accelerate the data cleansing process and help save 90% more time overall.
Accuracy
At Personable Inc., we understand the severity of data accuracy and the power it holds over your business. Unfortunately, you can't always dedicate the time needed to check and re-check for your data's quality. That's why ScanWriter was created to ensure 100% accuracy with every QuickBooks import. Easily identify invalid data with ScanWriter's color coding system, source document mapping, direct editing, bulk editing, side by side comparisons and more. Process hundreds of documents and verify the accuracy all in one easy to view screen.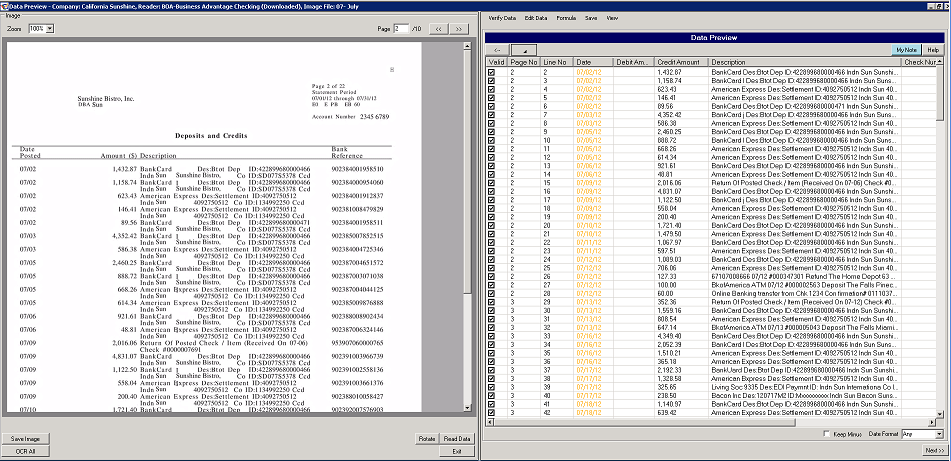 Why Implement ScanWriter?
Do you spend hours and even days on data entry or feel physically strained due to typing? Using ScanWriter, you not only eliminate the pain and stress of manual data entry but you can turn those days of data entry into mere minutes!
Are you understaffed and overworked? ScanWriter is the like hiring multiple highly qualified data entry staff, and for a quarter of the cost!
If you're looking to grow your business, save on costs or just create a healthier work environment for your hard working employees, then ScanWriter can help. It saves time, lowers costs and opens doors to more business opportunities and business growth.
Who can use ScanWriter?
ScanWriter is built for every business professional, from government agencies, large accounting firms and CPAs to small nonprofits, contractors and individuals.
But don't just listen to us…see what actual ScanWriter users have to say!
"Because of ScanWriter, we went from several days of work a week to only a couple of hours. ScanWriter is quick and easy to work with." -Rebekkah Herrera, Accounting Operations Manager, Plumbing Mechanical Sheet Metal Contractor's Alliance
"With the implementation of ScanWriter, I have been able to expand my client base by offering more affordable services. Days of work can now be done in minutes."
-Karen Fine, CPA, Managing Member of Fine Accountess, LLC.
"What people do in a day, we can do in an hour with ScanWriter."
-Randell Toporowski, Owner, Golden Valley Accounting
Want to learn more about ScanWriter?
ScanWriter specialists offer free online ScanWriter demonstrations daily. Discover how you easy it is to convert your documents to QuickBooks entries instantly. Schedule a demo right now! Or call us at (800) 688–4281 or email at info@personable.com for more information.
This Episode Podcast Guests:



Michelle Dulog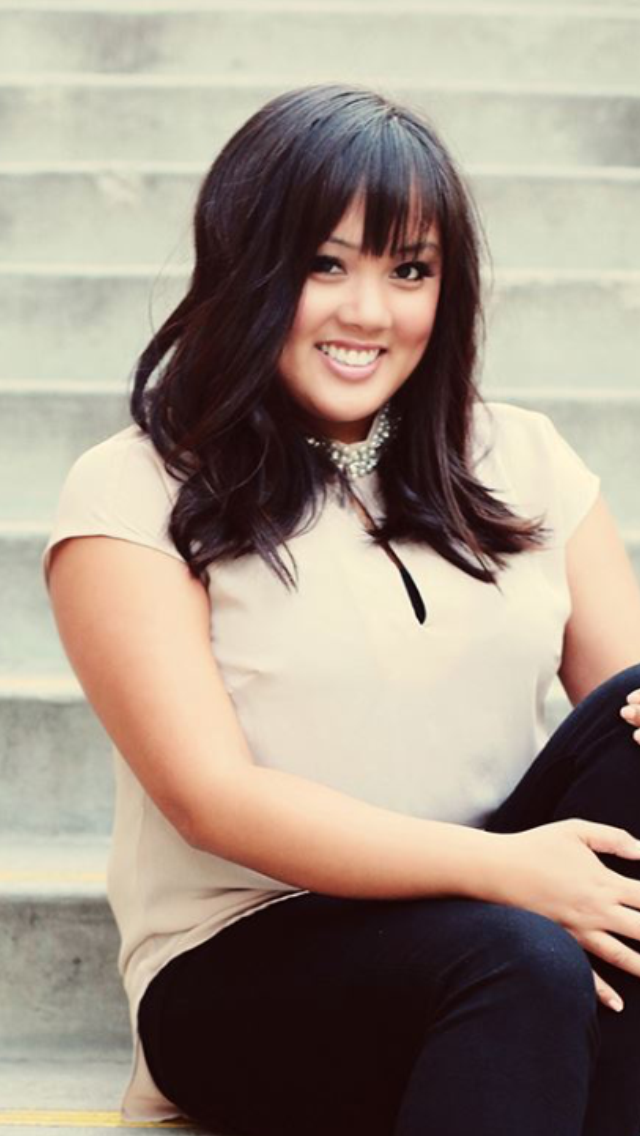 Chelsey Kruger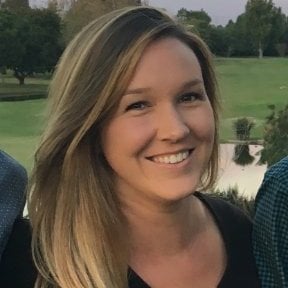 ____________________________________________________________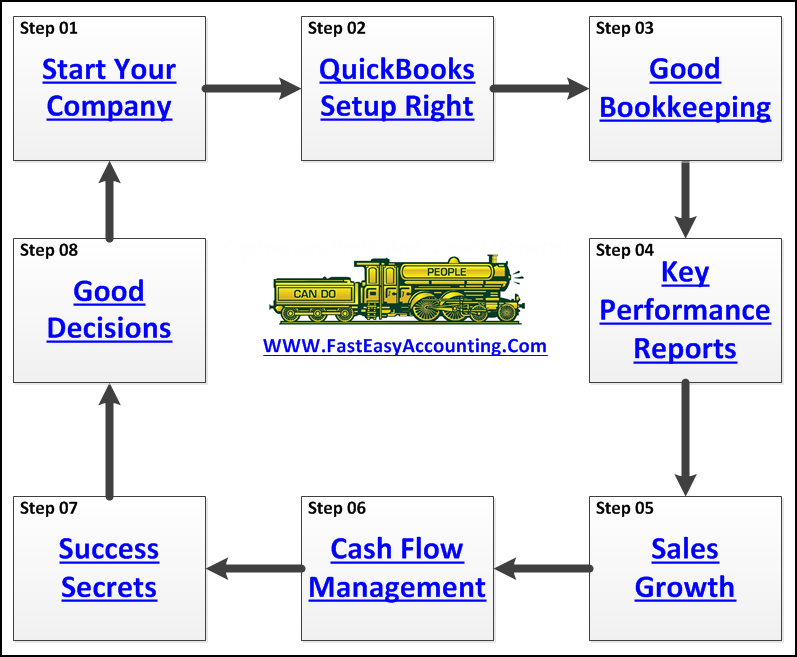 I trust this podcast helps you understand that outsourcing your contractor's bookkeeping services to us is about more than just "doing the bookkeeping"; it is about taking a holistic approach to your entire construction company and helping support you as a contractor and as a person.
We Remove Contractor's Unique Paperwork Frustrations
We understand the good, bad and the ugly about owning and operating construction companies because we have had several of them and we sincerely care about you and your construction company!
That is all I have for now, and if you have listened to this far please do me the honor of commenting and rating podcast www.FastEasyAccounting.com/podcast Tell me what you liked, did not like, tell it as you see it because your feedback is crucial and I thank you in advance.
You Deserve To Be Wealthy Because You Bring Value To Other People's Lives!
I trust this will be of value to you and your feedback is always welcome at www.FastEasyAccounting.com/podcast
One more example of how Fast Easy Accounting is helping construction company owners across the USA including Alaska and Hawaii put more money in the bank to operate and grow your construction company. Construction accounting is not rocket science; it is a lot harder than that, and a lot more valuable to construction contractors like you so stop missing out and call Sharie 206-361-3950 or email sharie@fasteasyaccounting.com
Contractor Bookkeeping Done For You!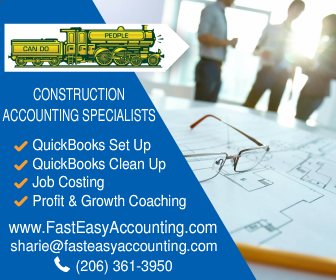 Thinking About Outsourcing Your Contractors Bookkeeping Services?
Click On The Link Below:
This guide will help you learn what to look for in outsourced construction accounting.
Need Help Now?
Call Sharie 206-361-3950
Thank you very much, and I hope you understand we do care about you and all contractors regardless of whether or not you ever hire our services.
Bye for now until our next episode here on the Contractors Success MAP Podcast.
Warm Regards,
Randal DeHart | The Contractors Accountant
For Contractors Who Prefer
To Do Your Bookkeeping
Most Contractors Setup QuickBooks Desktop Version In One Of Three Ways:
#1 EZ Step Interview inside QuickBooks Setup
#2 Asked Their Tax Accountant To Setup QuickBooks
#3 They Attended A How To Setup QuickBooks Class Or Seminar
And QuickBooks Does Not Work The Way They Want It Too!
The Answer: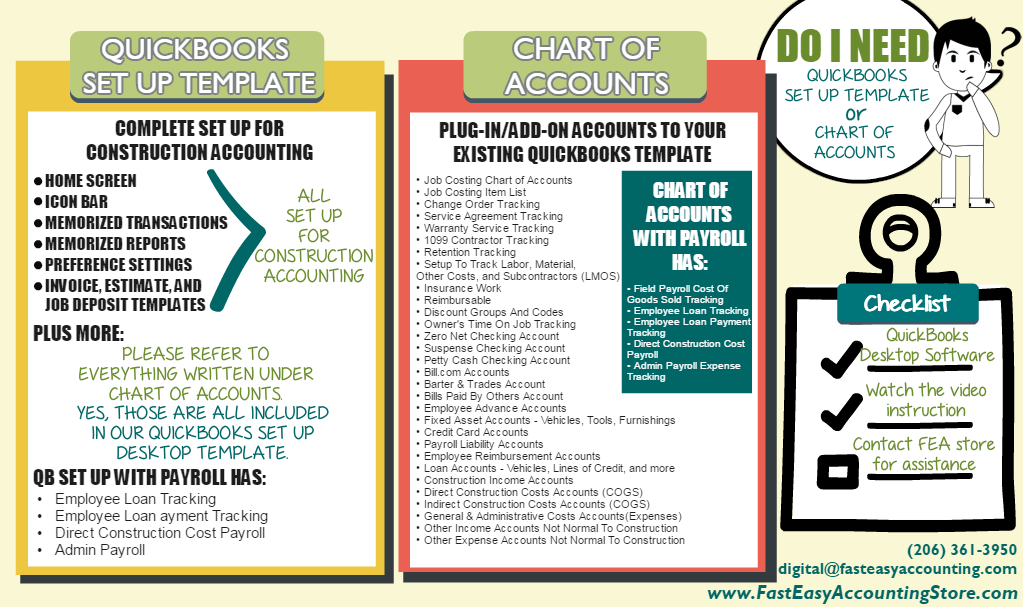 Contractors_Success_MAP, Contractors_Success_Marketing_Accounting_Production, Contractor_Bookkeeping_Services, QuickBooks_For_Contractors, QuickBooks_For_Contractors,Contractors_Success_Map_ScanWriter_Interview_With_Chelsey_Kruger_And_Michelle_Dulog