This Podcast Is Episode Number 0196 And It Will Be About Merry Christmas From One Contractor To Another
Merry Christmas from One Contractor To Another
Merry Christmas to all.
Everyone celebrates the Holiday Season in his or her own way.
Even the "Bah Hum Bug" people get pleasure out of their "Bah Hum Bug"ness.
Enjoy, Embrace, Be Glad, Be Joyful and maybe a Little Sad. (No one is up and happy a 100% of the time) Do something nice for others. A smile is easy; it's always with you, and it's FREE. It can be a simple thing.
Perfect Example. Last weekend a young man waited specifically to open the door at the Post Office.
Did he have to? No.
Did I need the door opened? No.
Were my arms full of packages? No.
But he turned and waited patiently for me to cross the parking lot so he could open the door.
Why? That act of kindness was important to him.
Why? My reaction was to thank him politely.
And I smiled in appreciation.
My reaction could have been different, nasty, snarky; but it wasn't
Getting my door opened happens to me often throughout the year not just at the Post Office. Where Men of all ages (young or older) will specifically wait, or hurry to open the door for me before I get there. A couple of years ago a man said as he opened the door (at the Post Office) because he was compelled to wait and open the door for me. It was nice, but again not really necessary.
Do I have an invisible sign that says "Open The Door" for her because she will appreciate it?
The only cost for anyone is a little time and a little effort. I will never recognize any of these men if I saw them again. They do it so effortlessly that I am sure they never remember the faces of the people they open the door for. (I say, People, because I suspect their character is such that they automatically open doors for everyone they meet)
Another easy act of kindness is to Drive Carefully.
Use turn signals, leave space between you and the next car, letting the impatient driver cut in front of you. If you can see them; you can react.
Another act of kindness is to Watch Out For Pedestrians who cross in the middle of the block. Pedestrians will cross the street after dark while wearing dark clothes even when the crosswalk is nearby. The jogger with lots of reflective gear may look a little funny in the daylight; but they are safer because we can see them on a dark, rainy night. We are in Seattle are so we get lots of dark, rainy afternoons, evenings and nights.
Courtesy to Others Who Work while we are shopping, looking at all of the Holiday Lights then come in from the cold to the restaurant or coffee shop. Being friendly is nice. Being loud, obnoxious and messy is fun for the people doing it; not so fun for the staff and other patrons or customers around them.
Several articles have been written this year about the increasing number of people who make reservations at multiple locations then never show and never cancel. Then we wonder why that restaurant has fewer and fewer staff. Why we are asked to wait when we see lots of empty tables.
Restaurants are trying to treat the reservation as "real" and not overbook.
This trend about reservations is happening more and more for traditional holidays. An example of two is Valentine's Day and Mother's Day. As Christmas and New Year's Eve and New Year's Day approaches I can see where this is a time of both dread and joy for owners and their staff. Choices need to be made:
How Many Staff should be working?
What Special Items should be served?
How Much Food to prepare?
How Much Variety?
Stay Open Late?
Merry Christmas and Best Wishes Of Joy This Holiday Season.
For Me each year The Holiday Season Begins January 1st and Ends December 31st
Treating everyone a little nicer will make the challenges of the day go easier.
I try to find something to be happy and grateful each day. Big Things, Little Things, Simple Things, Sunshine, Rain, Snow. And Yes, last week we had our one day of Snow. It is a year of Lots of Snow in the mountains. I have grateful for the ski resorts to have enough snow for a good, hopefully, profitable season; and even more grateful the snow is not all in my front yard.
I invite you all to join me in the Celebration of the Holiday Season, of Living Well and being Happy.
Again Merry Christmas To All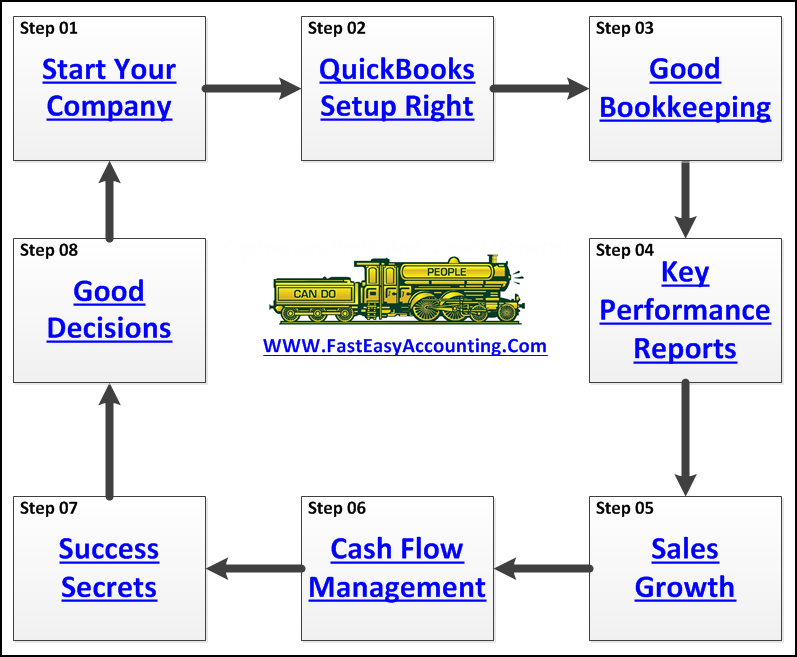 I trust this podcast helps you understand that outsourcing your contractors bookkeeping services to us is about more than just "doing the bookkeeping"; it is about taking holistic approach to your entire construction company and helping support you as a contractor and as a person.
We Remove Contractor's Unique Paperwork Frustrations
We understand the good, bad and the ugly about owning and operating construction companies because we have had several of them and we sincerely care about you and your construction company!
That is all I have for now and if you have listened this far please do me the honor of commenting and rating podcast www.FastEasyAccounting.com/podcast Tell me what you liked, did not like, tell it as you see it because your feedback is crucial and I thank you in advance.
You Deserve To Be Wealthy, Because You Bring Value To Other People's Lives!
I trust this will be of value to you and your feedback is always welcome at www.FastEasyAccounting.com/podcast
This is one more example of how Fast Easy Accounting is helping construction company owners across the USA including Alaska and Hawaii put more money in the bank to operate and grow your construction company. Construction accounting is not rocket science; it is a lot harder than that and a lot more valuable to construction contractors like you so stop missing out and call Sharie 206-361-3950 or email sharie@fasteasyaccounting.com
Contractor Bookkeeping Done For You!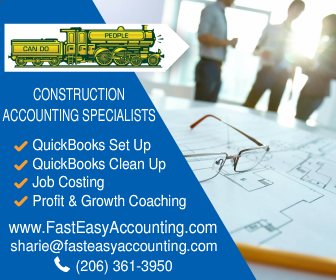 Thinking About Outsourcing Your Contractors Bookkeeping Services?
Click On The Link Below:
This guide will help you learn what to look for in outsourced construction accounting.
Need Help Now?
Call Sharie 206-361-3950
Thank you very much and I hope you understand we really do care about you and all contractors regardless of whether or not you ever hire our services.
Bye for now until our next episode here on the Contractors Success MAP Podcast.
Warm Regards,
Randal DeHart | Contractors Accountant
For Contractors Who Prefer
To Do Your Own Bookkeeping...
Most Contractors Setup QuickBooks Desktop Version In One Of Three Ways:
#1 EZ Step Interview inside QuickBooks Setup
#2 Asked Their Tax Accountant To Setup QuickBooks
#3 They Attended A How To Setup QuickBooks Class Or Seminar
And QuickBooks Does Not Work The Way They Want It Too!
The Answer:
Contractors_Success_MAP, Contractors_Success_Marketing_Accounting_Production, Contractor_Bookkeeping_Services, QuickBooks_For_Contractors, QuickBooks_For_Contractors,Contractors_Success_Map_Merry_Christmas_from_One_Contractor_To_Another