Nov 10, 2017
This Podcast Is Episode Number 0242, And It Will Be About
How Can Cause and Effect Analysis Help You Solve Business Problems
Today's Guest Article Is From Lori Wade
Content Writer And Career Specialist For College Students
-----------------------------------------------------------------
Problems happen in any business. When it comes to small businesses, about two-thirds of them actually survive 2 years, half of them survive 5 years, and only one-third survives 10, according to data provided by Fundera website. The statistics for large businesses is probably as saddening as this one.

The problems are what causes businesses to fail. At the same time, fearing problems is not the way out. Instead, business owners need to learn from them as well as learn how to solve them.

---
The challenge lies in how do you solve them. There are plenty of people, who start brainstorming all the possible solutions - and do it until it's too late. While brainstorming can work for many, it needs to be followed by actions in order to deliver the result.

But if you were told that it's possible to find a quick and effective solution using a certain methodology, would you prefer it to brainstorming?

If the answer is «yes», you should try cause and effect analysis, also known as a Fishbone Diagram.
Why is a Fishbone Diagram effective?
In order to find a solution to a certain problem, you need to analyze it thoroughly, identifying all the causes that led to a certain situation and trying to build a solution for each of the cause and for the problem in general.

Using a diagram not only requires you to come up with a list of these causes - it also helps you to visualize the situation better, seeing it as a whole and noticing all the weak spots. It also allows breaking big problems into smaller ones, solving them bit by bit. On top of that, it enables creative thinking, which is a great skill to build and strengthen.
How is a Fishbone Diagram used?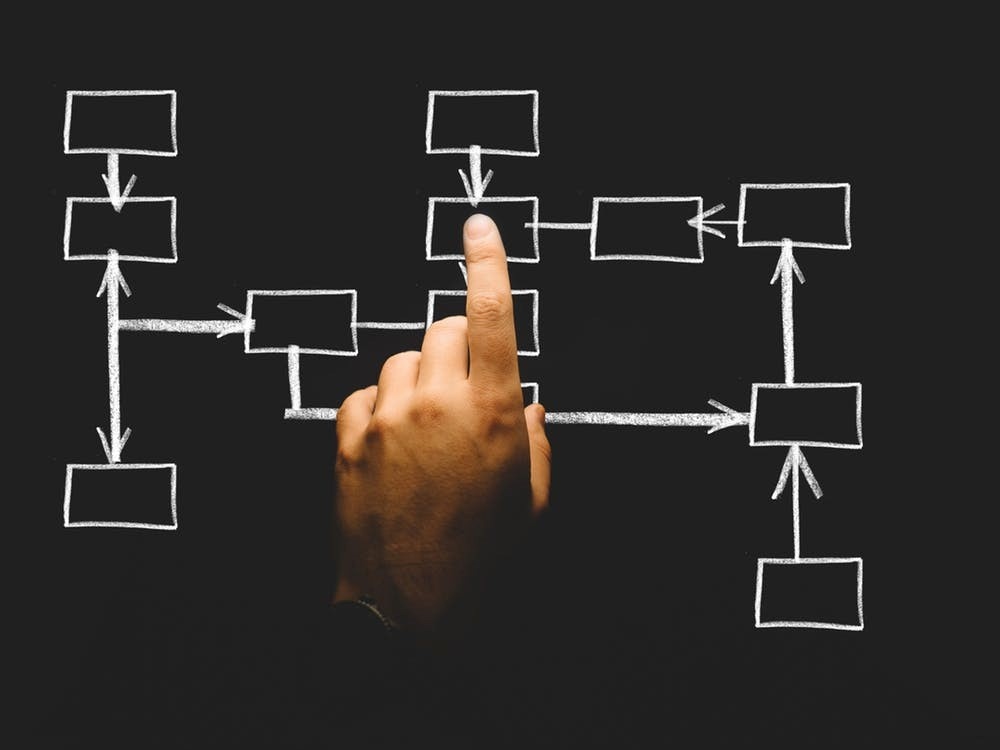 1. Identify the problem.
What is the problem you're facing? Identify it in details, not only briefly describing the problem but also outlining the situation in general, possible reasons and consequences, departments or employees who are either responsible for the problem or for its solution.

You might be facing a couple of problems at the moment. If these problems are a part of a bigger one, describe this biggest problem. If they aren't, use a different diagram for each problem.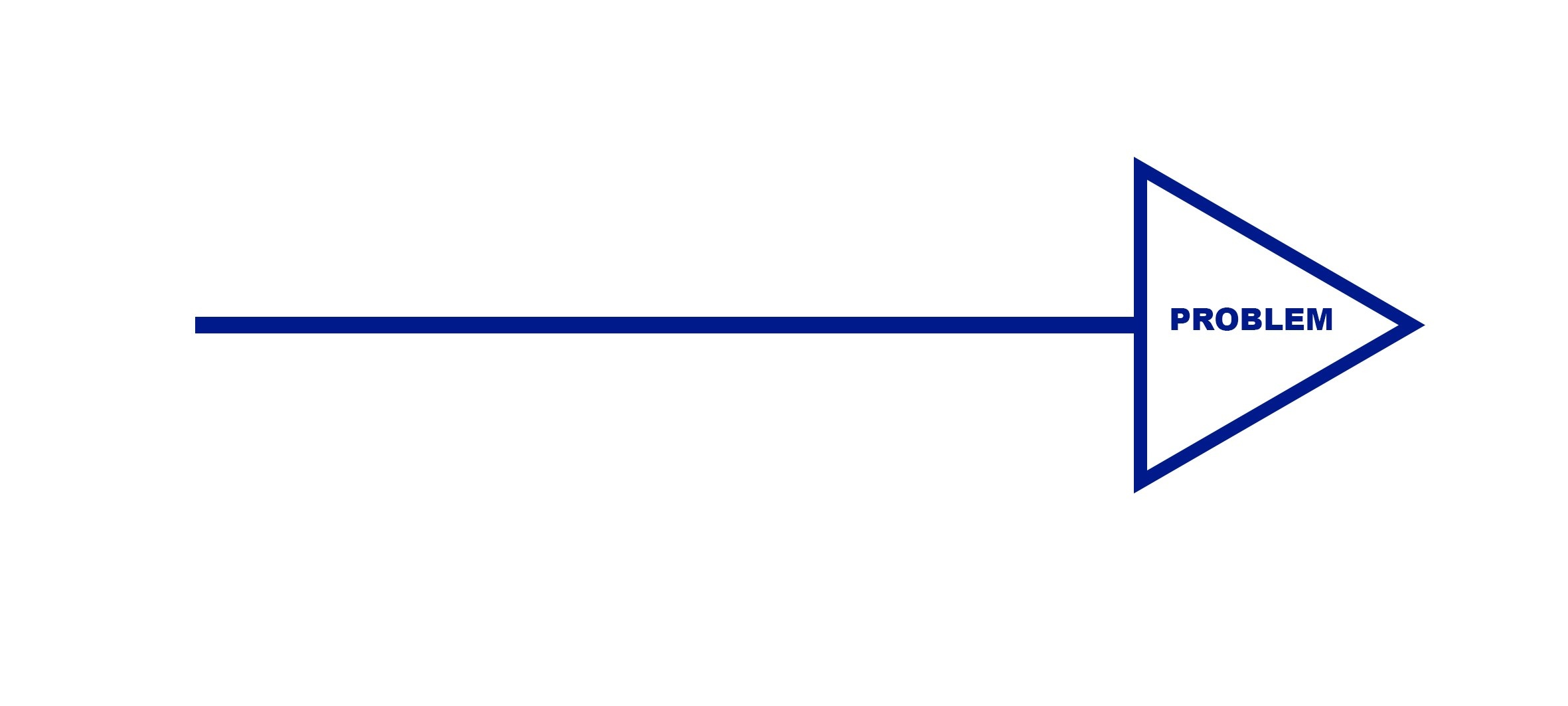 Once a problem is defined, place it in the «head» of a Fishbone Diagram.
2. Identify the causes of the problem.
Now it's time to add some «bones» to the «head». Ask yourself or (and) your team, what exactly did cause this problem to appear? Maybe it's the people that did something wrong. Maybe your business processes didn't go well. Maybe you received a bad supply or experienced a malfunctioning of a sort. Maybe it's the finances.

Find all the reasons that can be there, but be sure to focus on the main ones only. Once you do so, add them to your Fishbone Diagram.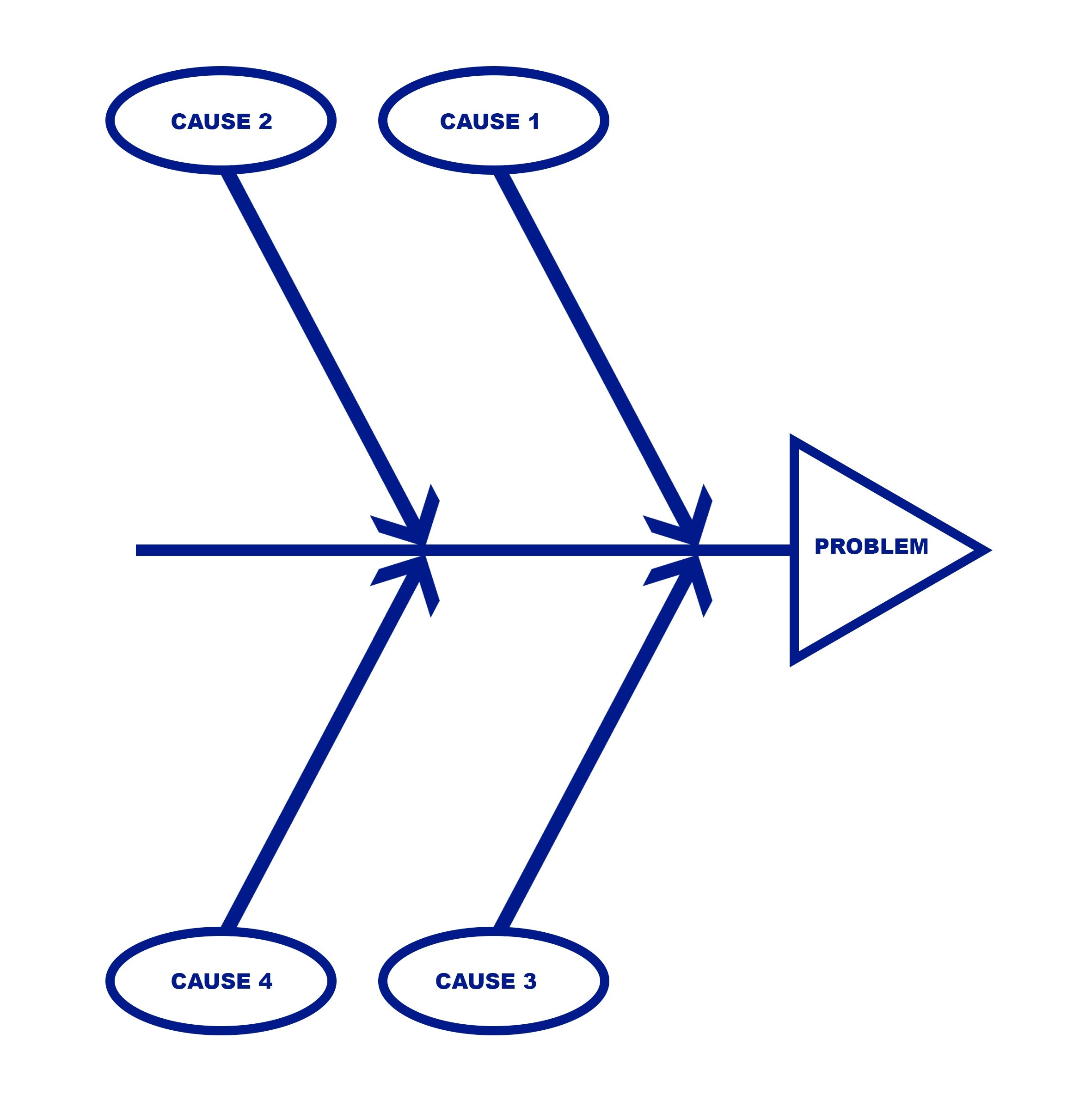 3. Identify the smaller causes.
Now when you have the main causes of the problem, you probably can divide them into smaller ones (assuming you aimed for the big reasons from the start). Why did each of the causes happen in the first place?

For example, you produce something - and your last products didn't sell well enough. One of the causes is a poor promotion. You can come up with the following sub-causes for this case:
not enough people responsible for promotion;
not enough investments into the promotional process;
the marketing team did something wrong;
the design and the description of the product didn't impress the target audience and so the promotion failed;
and so on.
Or you can come up with the totally different sub-causes. But once you do, add them to your Fishbone Diagram like shown below: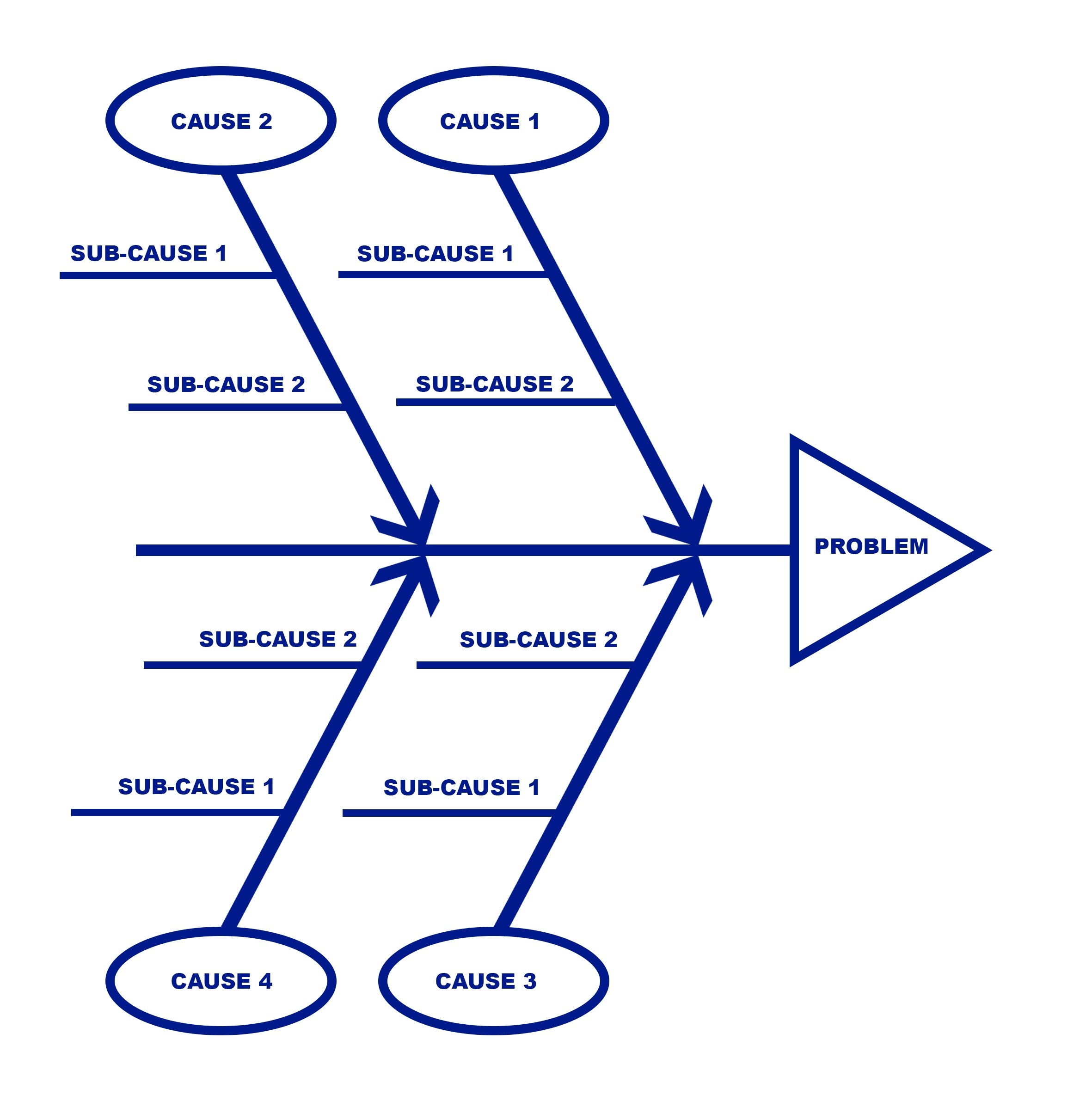 Now you have the whole picture ahead of you. If you did everything right, you also see it in details, easily spotting all the possible causes of the problem you're facing.

You might feel uneasy seeing so many causes, but it's a good thing. When it comes to business, small or large one, there's rarely only one cause behind the problem.

After a Fishbone Diagram is complete, analyze it thoroughly. Pay attention to each cause, identifying the main ones and the less important ones. Take some time, considering the options you have - and then come up with a solution plan. This plan should include ways to eliminate all the causes behind the problem as well as ways to prevent them in the future.
---
Hopefully, this diagram will help you effectively find the solutions to all the problems your business might face and to react to them quickly, eliminating these problems.
About The Author:
Lori Wade is the content writer and a career specialist for college students. She is a content marketer, sharing experience on writing, education, and self-development in her publications, for example, https://eliteessaywriters.com/blog/cause-and-effect-essay-topics/. Connect with her on Facebook and follow her on Twitter.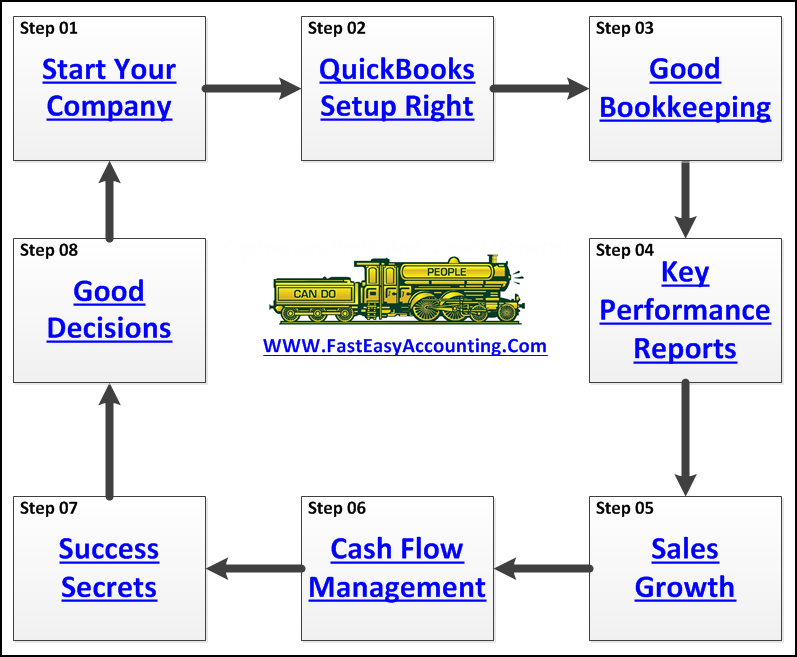 I trust this podcast helps you understand that outsourcing your contractor's bookkeeping services to us is about more than just "doing the bookkeeping"; it is about taking a holistic approach to your entire construction company and helping support you as a contractor and as a person.
We Remove Contractor's Unique Paperwork Frustrations
We understand the good, bad and the ugly about owning and operating construction companies because we have had several of them and we sincerely care about you and your construction company!
That is all I have for now, and if you have listened to this far please do me the honor of commenting and rating the Podcast www.FastEasyAccounting.com/podcast Tell me what you liked, did not like, tell it as you see it because your feedback is crucial and I thank you in advance.
You Deserve To Be Wealthy Because You Bring Value To Other People's Lives!
I trust this will be of value to you and your feedback is always welcome at www.FastEasyAccounting.com/podcast
This Is One more example of how Fast Easy Accounting is helping construction company owners across the USA including Alaska and Hawaii put more money in the bank to operate and grow your construction company. Construction accounting is not rocket science; it is a lot harder than that, and a lot more valuable to construction contractors like you so stop missing out and call Sharie 206-361-3950 or email sharie@fasteasyaccounting.com
Contractor Bookkeeping Done For You!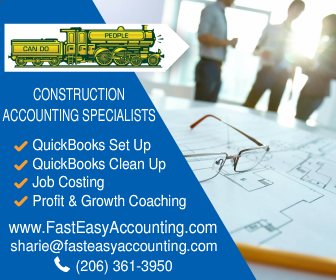 Thinking About Outsourcing Your Contractors Bookkeeping Services?
Click On The Link Below:
This guide will help you learn what to look for in outsourced construction accounting.
Need Help Now?
Call Sharie 206-361-3950
Thank you very much, and I hope you understand we do care about you and all contractors regardless of whether or not you ever hire our services.
Bye for now until our next episode here on the Contractors Success MAP Podcast.
For Contractors Who Prefer
To Do Your Bookkeeping
Most Contractors Setup QuickBooks Desktop Version In One Of Three Ways:
#1 EZ Step Interview inside QuickBooks Setup
#2 Asked Their Tax Accountant To Setup QuickBooks
#3 They Attended A How To Setup QuickBooks Class Or Seminar
And QuickBooks Does Not Work The Way They Want It Too!
The Answer: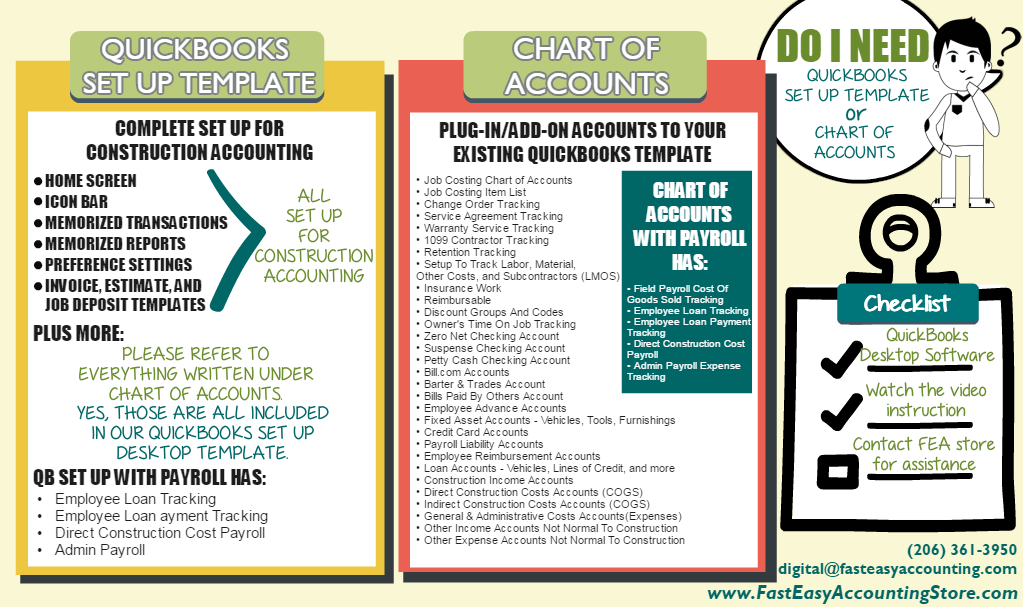 Short List Of Construction Contractors We Serve
Additional QuickBooks Templates, Resources, And Services
QuickBooks Set Up TemplatesSolopreneurQuickBooks Chart Of AccountsFree StuffQuickBooks Item Lists TemplatesConsulting

We Serve Over 100 Types Of Contractors So If Your Type Of Company Is Not Listed
Please Do Not Be Concerned Because If You Are A Contractor
There Is A Good Chance We Can Help You!
Additional QuickBooks Templates, Resources, And Services
QuickBooks Set Up Templates Solopreneur

QuickBooks Chart Of Accounts Free Stuff

QuickBooks Item Lists Templates Consulting

We Serve Over 100 Types Of Contractors So If Your Type Of Company Is Not Listed
Please Do Not Be Concerned Because If You Are A Contractor
There Is A Good Chance We Can Help You!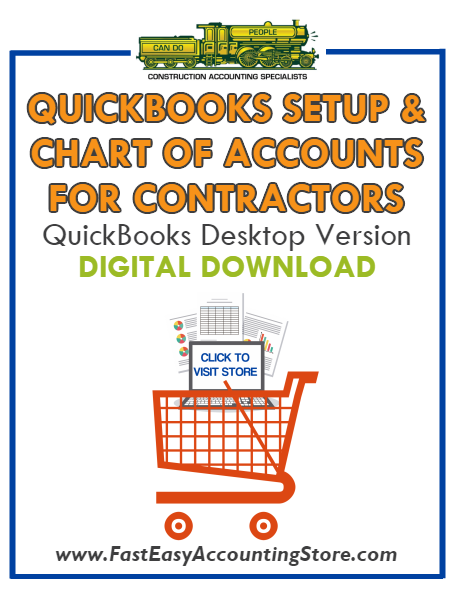 If you are a blogger, who writes about construction we would like to hear from you.
Contractors_Success_MAP, Contractors_Success_Marketing_Accounting_Production, Contractor_Bookkeeping_Services, QuickBooks_For_Contractors, QuickBooks_For_Contractors,Contractors_Success_Map_How_Can_Cause_and_Effect_Analysis_Help_You_Solve_Business_Problem