Jun 15, 2018
This Podcast Is Episode Number 0273, And It Will Be About
Home Pro Success Helps Contractors Generate High Quality Leads
Home Pro Success And How They Help Contractors Generate Leads

Leads, Leads, and more Leads! That is what contractors want! You post it on hundreds of forums, you talk about at the business network events with your friendly competitors.
Facebook is one of the hottest places to generate leads for your construction contracting company. It works for Handyman, Trade Contractors, General Contractors, Remodel Contractors, and home builders.
I had the pleasure to interview Corey Philip, founder of HomeProSuccess and he shared some tips and tricks to help contractor like you get more qualified leads.
1. Keep It Simple Because Simple Works.
Corey is a huge fan of data, without over complicating it because too much data slows down the buying process. He would rather keep everything simple and consistent, and he applies that to everything in his business from operations to accounting, and marketing.
2. Nobody Wants To Hear From Salespeople.
Nobody wakes up one morning as says "I want to be contacted by someone who will sell me something because I do not get enough opportunities to buy stuff I do not need, with money I do not have to impress people I do not like.
Old school sales tactics do not work any longer and when someone is persuaded to sign up for something he or she is rarely 'sold' and tend to be the customers from deep in the center of the earth where it is said to be a dry heat.
Corey prefers to educate you on his entire process and show you how Home Pro Success earns their reputation by letting customers choose them.
3. Knowing Your Cost Per Lead Is The Secret.
Getting more bang for your buck by knowing where and how to advertise is the difference between poor contractors barely getting by and rich, wealthy contractors.
You need a good solid Contractor Accounting System to know where your marketing dollars are most effective. Do you think you may be spending too much money on advertising, you're not alone. Most contractors and home service business owners waste hundreds or even thousands of dollars on marketing schemes designed by somebody pretending to be skilled.
To develop a marketing system of your own that keeps your sales pipeline full, you need to know your cost per lead (per source). If you are spending 15% – 20% of their advertising you are spending too much!
4. Your Website Needs To Breathe.
Are you reading about how much business you can get online by hiring 'website guy' and six months later the website hasn't generated any new business? Did you think "this website idea is a joke, it doesn't work" or "the design must be terrible." I have a Newsflash it's neither one.
The design doesn't matter as much as you think. Websites are a vital part of your Contractor home service business, but your website needs to breathe.
When you look at some of the websites of home service companies like Handyman, Painters, Electricians, Remodel Contractors, and Landscapers you will see most of them are tombstones marking a place where a vibrant live website once lived and breathed. The sites are not updated. No fresh blog content, no recent pictures, no eye-catching videos, just dead boring copy.
With billions of people on the internet, you can understand the importance of the contractor like you to have an effective web presence.
---
CONCLUSION:
Contractors and Home Service Business Owners, let's talk about that elephant in the room. You know how difficult it is to run, and grow a contracting company where you send people to your customer's homes and businesses, in your company trucks, with your company name, to complete services. That's why Corey created this Facebook group. Exclusively For Contractors & Home Service Business Owners. To Join Click Here (It's 100% Free). Verified Owners Only.
The Information Shown Below Is From Fast Easy Accounting
Download The Contractors APP Now!
Access code: FEAHEROS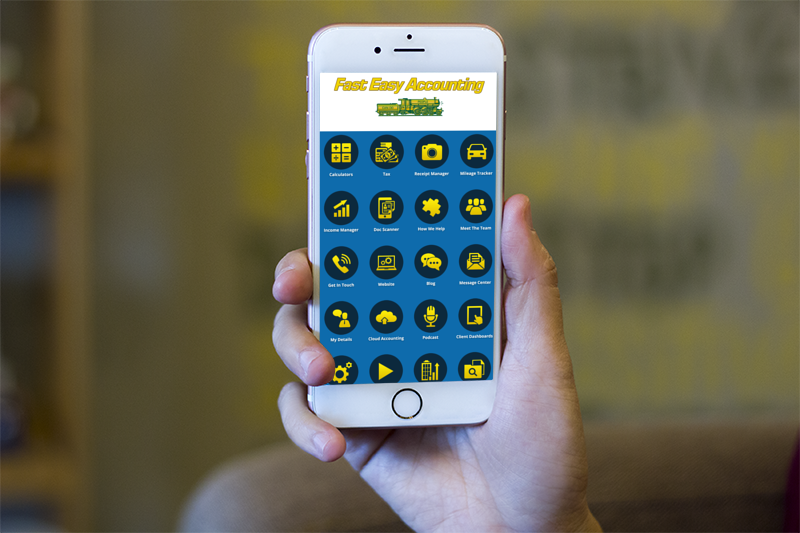 The QR Code Below Will Go
Apple Or Android Store
Whichever One
You Need
Simply scan the QR code below or search for 'MyAccountants' in the App Store and enter the Access code: FEAHEROS to utilize the powerful App features and capabilities, and benefit from having our Construction Accounting App at your fingertips, 24/7.

Access code: FEAHEROS
Or click to download the Contractors APP now from the App or Android store
Click here to download the App on iOS:
Click here to download the App on Android: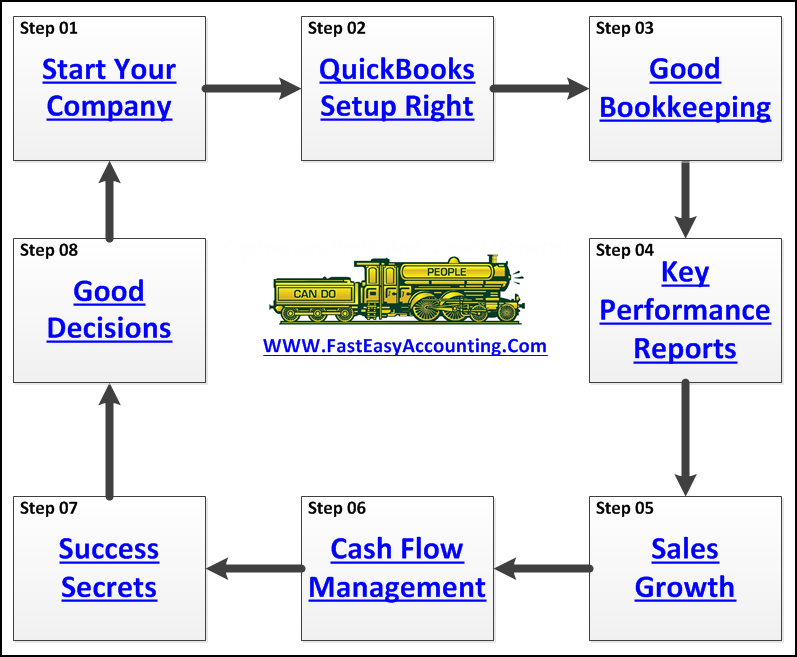 I trust this podcast helps you understand that outsourcing your contractor's bookkeeping services to us is about more than just "doing the bookkeeping"; it is about taking a holistic approach to your entire construction company and helping support you as a contractor and as a person.
We Remove Contractor's Unique Paperwork Frustrations
We understand the good, bad and the ugly about owning and operating construction companies because we have had several of them and we sincerely care about you and your construction company!
That is all I have for now, and if you have listened to this far please do me the honor of commenting and rating the Podcast www.FastEasyAccounting.com/podcast Tell me what you liked, did not like, tell it as you see it because your feedback is crucial and I thank you in advance.
You Deserve To Be Wealthy Because You Bring Value To Other People's Lives!
I trust this will be of value to you and your feedback is always welcome at www.FastEasyAccounting.com/podcast
This Is One more example of how Fast Easy Accounting is helping construction company owners across the USA including Alaska and Hawaii put more money in the bank to operate and grow your construction company. Construction accounting is not rocket science; it is a lot harder than that, and a lot more valuable to construction contractors like you so stop missing out and call Sharie 206-361-3950 or email sharie@fasteasyaccounting.com
Contractor Bookkeeping Done For You!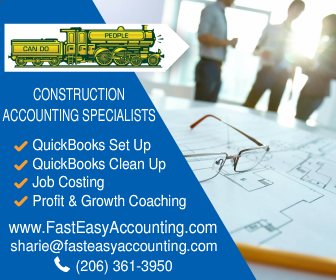 Thinking About Outsourcing Your Contractors Bookkeeping Services?
Click On The Link Below:
This guide will help you learn what to look for in outsourced construction accounting.
Need Help Now?
Call Sharie 206-361-3950
Thank you very much, and I hope you understand we do care about you and all contractors regardless of whether or not you ever hire our services.
Bye for now until our next episode here on the Contractors Success MAP Podcast.
About The Author:

For Contractors Who Prefer
To Do Your Bookkeeping
Most Contractors Setup QuickBooks Desktop Version In One Of Three Ways:
#1 EZ Step Interview inside QuickBooks Setup
#2 Asked Their Tax Accountant To Setup QuickBooks
#3 They Attended A How To Setup QuickBooks Class Or Seminar
And QuickBooks Does Not Work The Way They Want It Too!
The Answer: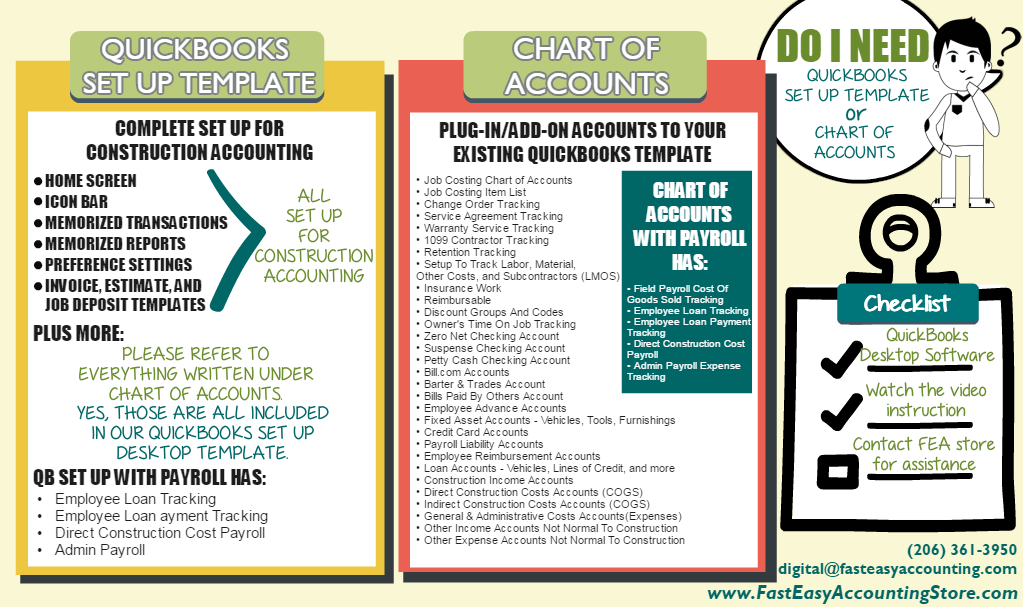 Short List Of Construction Contractors We Serve
Additional QuickBooks Templates, Resources, And Services
QuickBooks Set Up TemplatesSolopreneurQuickBooks Chart Of AccountsFree StuffQuickBooks Item Lists TemplatesConsulting

We Serve Over 100 Types Of Contractors So If Your Type Of Company Is Not Listed
Please Do Not Be Concerned Because If You Are A Contractor
There Is A Good Chance We Can Help You!
Additional QuickBooks Templates, Resources, And Services
QuickBooks Set Up Templates Solopreneur

QuickBooks Chart Of Accounts Free Stuff

QuickBooks Item Lists Templates Consulting

We Serve Over 100 Types Of Contractors So If Your Type Of Company Is Not Listed
Please Do Not Be Concerned Because If You Are A Contractor
There Is A Good Chance We Can Help You!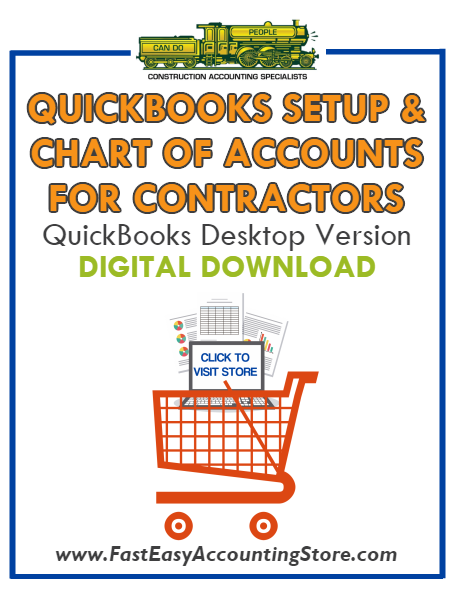 If you are a blogger, who writes about construction we would like to hear from you.
Contractors_Success_MAP, Contractors_Success_Marketing_Accounting_Production, Contractor_Bookkeeping_Services, QuickBooks_For_Contractors, QuickBooks_For_Contractors,Contractors_Success_Map_Home_Pro_Success_Helps_Contractors_Generate_High_Quality_Leads