May 17, 2019
This Podcast Is Episode Number 0315, And It Will Be About Bookkeeping And Accounting Solutions For The Busy Contractor
The calls, emails, messages, and walk-ins that our company deal with every day come from construction contractors, spouses or significant other, construction bookkeepers, advisors, students, and financial planners among others. I do my best to offer support even if it does not lead to an immediate request for our services.
The pressures of running a construction company are tremendous. Incoming money is usually unknown, but expenses and bills are due now. You are not alone; many contractors feel the same way. Owning a construction company is so much different from just working for another construction contractor, and in most cases, new contractors had no idea what is involved in the business end of the operation before they started.
To make a lot of money in contracting, you need these three things, and that means paperwork:

Since you got into the construction business because of your skills, Production is natural for you. If you do it slightly better than your competition, with proper Marketing and Accounting, you can make a lot of money. This is where we come in and help you succeed. Every construction company has common issues. To customize our service to your needs, we use a range of accounting tools and offer a variety of bookkeeping and accounting solutions for your business. I hope this list will give you clarity on what you need help with in your construction bookkeeping challenges (for more information please click on each photo):
Bookkeeping Review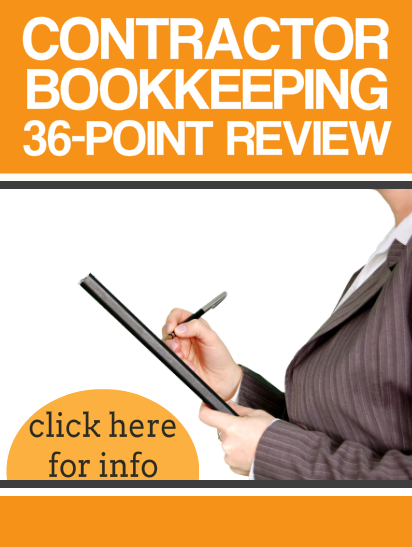 A 36-Point list of the current issues with your bookkeeping file. If you are a start-up, handyman, trade, or general contractor and confused about the reports generated by your bookkeeper or accounting software and have questions like: How much cash I have in the bank? Who owes me money? Whom I owe money? What is my income for this year? Or What is my company worth? Then this is for you. Get a full, in-depth analysis and review of the biggest concerns you are having with QuickBooks or Xero and any other part of your contracting company. A comprehensive report only costs $29.95 and Contractor Bookkeeping Review with a 30-minute consultation costs $79.95, review with a 1-hour or 2-hour consultations are also available.
Bookkeeping Trial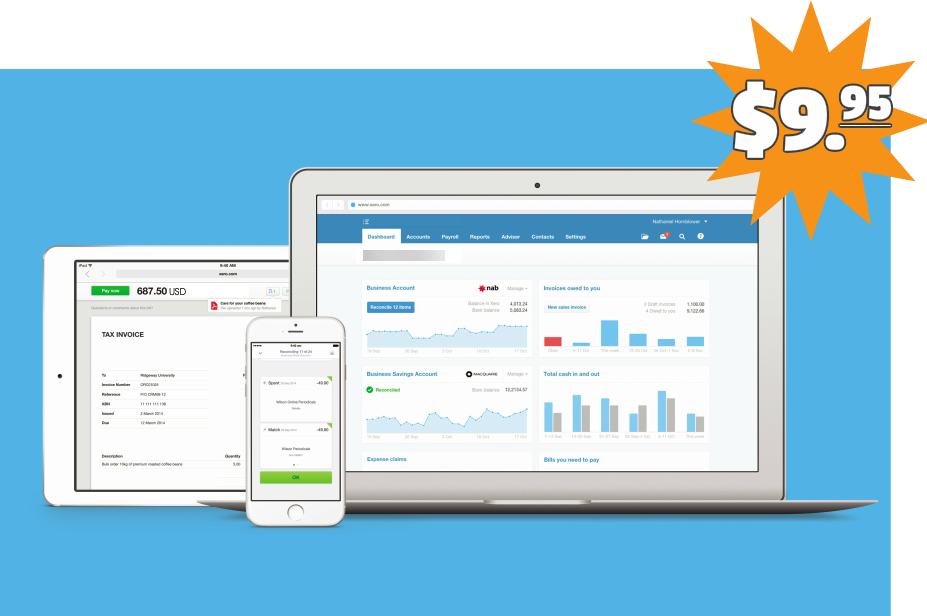 Would you like to determine if our bookkeeping process will fit your construction business and test our services before outsourcing your accounting to us? Our $9.95, 14-Day Triple Play Trial might suit you. We will set up Xero, Workflow Max, and Xero Projects For Contractor for your construction company using your existing data. Trial count begins the day your account is set up.
Payment Application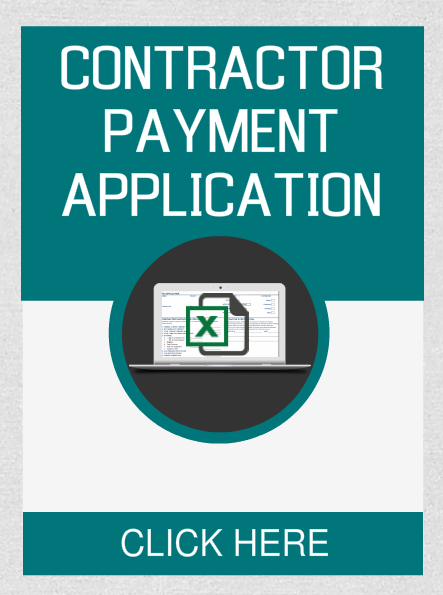 QuickBooks For Contractors works well if you have a few simple invoices. The problem is when you get beyond two invoices - add some job deposits and change orders and the process gets really tricky because there's no "Magic Button" that will generate an invoice that makes sense to your client. These applications for payment invoices show the money trail from beginning to end in a way that your clients can understand and appreciate, which means you get paid faster and with less hassle. Buy it one time and use it as many times as you need, no need for license codes. It is designed from 1 to 15 consecutive applications and works well with Microsoft Excel or Google Sheets apps on your smartphone or tablet.
Business Performance Report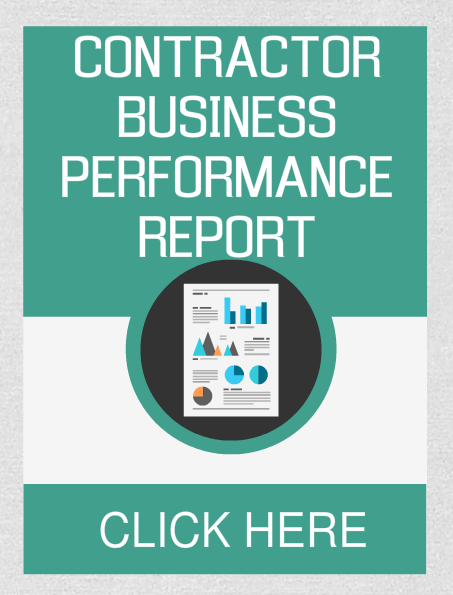 Recognize what's happening in your contracting business and how to take action when needed. Turn your accounting data into accounting intelligence. Assess your business performance, monitor trends, and identify improvement opportunities using a custom management and financial report produced from your bookkeeping files. This report will help you understand and improve your business profitability, cash flow, growth, and other Key Performance Indicators (KPI); and guide you in making better decisions for your construction company. You have an option to purchase the report for $29.95 or with Consultation starting at $79.95 for 30-minutes, 1-hour or 2-hour consultation are also available.
Outsourced Accounting Services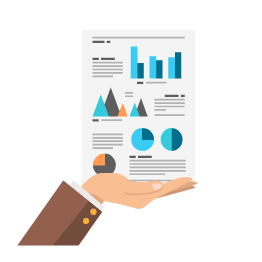 We use QuickBooks Desktop In The Cloud for contractors who need extensive Financial and Job Costing reports while Xero Outsourced Accounting services saves us time in data entry which means substantial savings over QuickBooks. Our outsourced accounting work includes invoicing (Flat-Rate, Not-To-Exceed, Time & Material, Cost Plus), Washington State sales tax returns, payroll processing, quarterly tax reports, construction job deposits, work-in-progress, retention, residential and complex payment applications, liability insurance audits and business processes.
QuickBooks Setup And Cost Codes Templates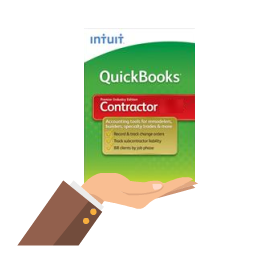 Have you had it trying to get QuickBooks to come up with Sales Tax Reports, Profit and Loss Reports, Job Costing Reports that make sense? This QuickBooks Set Up Desktop and Online Templates was handcrafted by a team of highly qualified Contractors, Construction Accountants, and Project Management Professionals for construction business owners like you who are using QuickBooks software. It's fast and easy to install, and your purchase comes with access to video instruction on how to set it up quickly (professional Installation is also available).
Xero Setup And Cost Codes Templates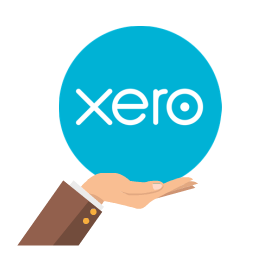 Have you wasted time googling "Xero Online Set Up For Contractor" and gotten dazed and confused with all the free bad advice? Or did someone set up your Xero Online using the general guide? Chances are your Xero account is not set up correctly. We understand your frustrations that is why we made these templates available. You can spend hours figuring things out on your own, or you could do what you do best, make money in contracting, buy this template and be done with it. Your purchase comes with instructions on how to quickly import the accounts in less than 90 seconds.
Consultation And Training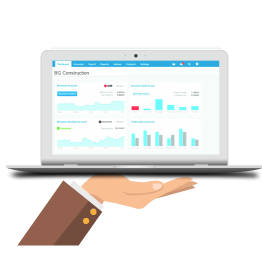 Our stand-alone consulting and training services are available as short as 15 minutes to 20 hours of consultation with Randal (you can schedule it in 1, 2, or 4-hour blocks spread out on different days). Focus on you and your needs and everything about you and your company and anything else you want to discuss. Everything in this meeting is all about you; because sometimes all a contractor needs is someone to listen. It is essential you work with someone who has been where you are now so together you can identify and remove the obstacles that keep you from achieving success.
Conclusion:
We know how small, medium and large contractors work and think because we have spent many years as contractors before switching full time into Contractors Bookkeeping and Accounting Services. We have been where you are now which means we understand the day-to-day challenges you face. I have waited for hours for city and county inspectors to show and write off a permit and a hundred and one other things that happen in a contractors busy schedule. Those experiences plus many others are the soft part of what we bring to the table to help contractors.
The amount of detailed construction accounting is based upon the size of your business now and where you want it to be in the future. We help a little or a lot depending on your needs and part of what I do is to help you understand what those needs are so you can make informed choices for your construction company. I look forward to being able to assist you with any option that best fits your business.