This Podcast Is Episode Number 0189 And It Will Be About Office Manager Becomes Overworked Contractor's Bookkeeper Who Cuts Corners

You are a small contractor and needs someone to answer the phone. You hire someone for the office.
Calls are coming in and the Admin Assistant has some free time between calls you want to make use of that famous Standby Time so you ask them to do a little more. Being nice; you now give them the new title of Office Manager.
As the Office Manager; that person is in control of the bookkeeping, customer invoices, vendor payments and more. As the contractor, you are excited because you are handing off responsibility of the day to day activities. From your side; you have checked off the box called Office Manger DONE, phones DONE, bookkeeping DONE and material pickup and delivery person DONE. Everything is solved. Good now you can go back to work and start doing the work. This is the part you are good at and like to do.
Are you expecting Too Much from your Office Manager?
Does the Office Manager understand Bookkeeping or is just trying to keep the checkbook balanced?
Now add employees; are you expecting the Office Manager to understand the payroll?
How about the differences between Construction Accounting and Regular Accounting?
Have you ever heard your Office Manager say: Don't worry about it. I have everything under control.
Great everything is working and you go back to work. Life is good and I am making money now.
Surprise – Surprise Now it's November.
Did you remember to pay The Quarterly Payroll Taxes were due on Halloween. It's another form of Trick or Treat. If they have been paid and you have money left over it is a treat. The Trick is if you forgot, or didn't know about them – Do you have enough money to pay?
Even the best of bookkeepers are not comfortable writing checks that they know will not clear the bank.
Everything is going smoothly. Business is good and growing. More and more jobs are coming in. Office Manager is handling everything until you ask. How much money did I make on the "XYZ" Job?
Then you discover that the accounting reports are missing details.
Is the Problem the person sitting in the Chair (Office Manager | Bookkeeper | Delivery Person). Do they have enough time to do everything. What is the priority? Delivery of Material because it's needed on the job RIGHT NOW - DROP Everything and go get "stuff" from the supplier and take it to the job.
Is the Problem the receipts turned in and are not marked with the job name or never turned in at all?
Is the Problem that the time cards are not real time cards for filled out with fiction and guess word days after the fact.
Are the time cards holding up payroll, billing customers (time and material) generally unreadable and show up five minutes before the employees expects their paycheck.
In other words – the Office Manager needs to STOP EVERYTHING to fix, chase down, find something or solve an issue FIRST before the next thing on their list can happen. List is always longer than time needed.
Is the Problem that the phone rings in the middle of something else and the Office Manager can only do two things at once but has ten things to be completed before going home. Ever heard of the old fashion phrase "Just Give It A Lick and A Promise" In other words a quick wipe verses a deep clean edge to edge.
Solution for an Overworked Bookkeeper is that something slips.
Usually it begins with something that not critical but then it is.
Usually the first to go is Job Costing. After all the Job Costing is impacting a report that the owner never looks at. Extra work for when the Office Manager is wearing the Bookkeeper hat. Just get the transaction into QuickBooks and get the bill paid. After all that's what is important.
Now is the slide into what I call the Office Manager | Bookkeeper is being in full control of the office.
At this stage the Office Manager | Bookkeeper will settle into a routine on that works best for them.
Office Manager is deciding what is the most important thing to do, how to do it, and when to do it.
Contractor comes up for air and wants reports
Unhappiness is when the Contractor comes up for air and asks questions, senses there is a problem but cannot put their finger on what the problem might be.
In frustration the Contractor looks at QuickBooks and because he / she is not into the accounting really just intuitive knows something besides the bank balance is off but doesn't know what is wrong.
Next step is for the Contactor to call an outsider and ask questions. I suggest a review of QuickBooks file. After the review; I discuss issues with the Contractor about their QuickBooks file.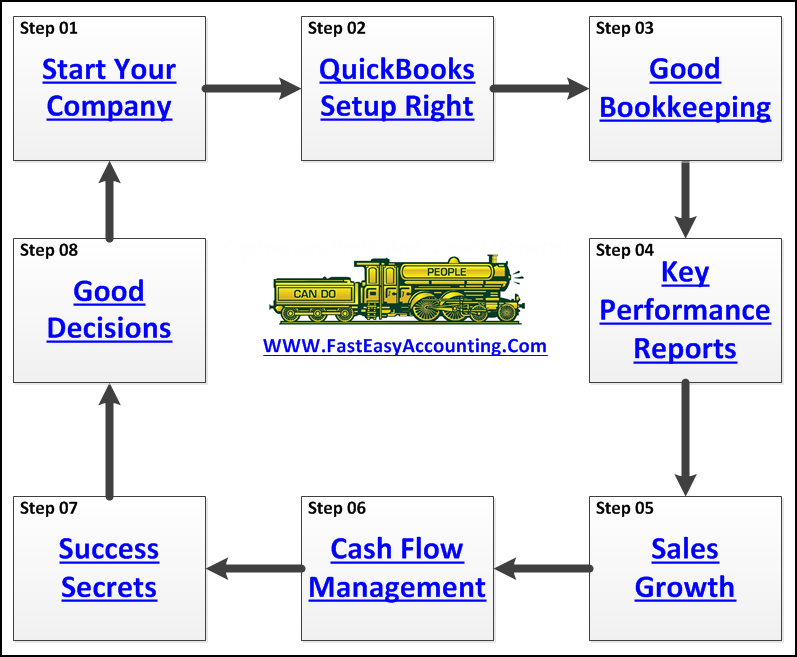 Contractors want for their Office Manager | Bookkeeper to continue doing the books just make it easier for them to do their job. Contractors want for their Employees to be able to easily fill out their time card.
Question – Is there a PROBLEM? Is it the same PROBLEM?
Many Office Manager | Bookkeeper | Field Employees do not see the same problem or issues that the Contractor sees. Is the Problem fixable?
Is the employee on the defensive? What exactly am I doing wrong? A favorite phrase of employees is "If I only had "XYZ" – I know what to do. If they had "XYZ" would they do something additional or something different? When will they do something additional or different?
A classic statement from an employee. "I know How To Do that?" OK, If you know "How To Do It" then let's address why it is not being done. (The excuses begin) Is the tasks not being done really important or not important at all. Who is it important for? Why is it important? Are you sure? Is it worth the cost to fix?
As the Contractor – Owner only you make that decision. Otherwise, the Office Manager | Bookkeeper | or Other Employees are really in control and you are working for them. Is that why you are in business?

I trust this podcast helps you understand that outsourcing your contractors bookkeeping services to us is about more than just "doing the bookkeeping"; it is about taking holistic approach to your entire construction company and helping support you as a contractor and as a person.
We Remove Contractor's Unique Paperwork Frustrations
We understand the good, bad and the ugly about owning and operating construction companies because we have had several of them and we sincerely care about you and your construction company!
That is all I have for now and if you have listened this far please do me the honor of commenting and rating podcast www.FastEasyAccounting.com/podcast Tell me what you liked, did not like, tell it as you see it because your feedback is crucial and I thank you in advance.
You Deserve To Be Wealthy, Because You Bring Value To Other People's Lives!
I trust this will be of value to you and your feedback is always welcome at www.FastEasyAccounting.com/podcast
This is one more example of how Fast Easy Accounting is helping construction company owners across the USA including Alaska and Hawaii put more money in the bank to operate and grow your construction company. Construction accounting is not rocket science; it is a lot harder than that and a lot more valuable to construction contractors like you so stop missing out and call Sharie 206-361-3950 or email sharie@fasteasyaccounting.com
Contractor Bookkeeping Done For You!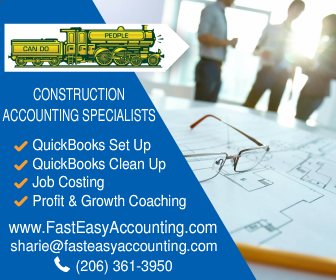 Thinking About Outsourcing Your Contractors Bookkeeping Services?
Click On The Link Below:
This guide will help you learn what to look for in outsourced construction accounting.
Need Help Now?
Call Sharie 206-361-3950
Thank you very much and I hope you understand we really do care about you and all contractors regardless of whether or not you ever hire our services.
Bye for now until our next episode here on the Contractors Success MAP Podcast.
Warm Regards,
Randal DeHart | Contractors Accountant
Contractors_Success_MAP, Contractors_Success_Marketing_Accounting_Production, Contractor_Bookkeeping_Services, QuickBooks_For_Contractors, QuickBooks_For_Contractors,Contractors_Success_Map_Overworked_Office_Manager_Cuts_Corners_On_Contractors_Bookkeeping